Born in 1907, John Wayne's actual name is Marion Robert Morrison. He was recognized as John Wayne after moving to the industry. John Wayne was the ruler of the sector during the classic movie era.
Many audiences recognized John Wayne; his movies were always blockbuster hits. He is primarily known for his roles in war movies that had a better reach during wartime.
Initially, John Wayne used to do minor roles in movies and had no initial interest in an acting career. Later, with his director friend's help, he became an established actor.
Early Life
John Wayne was born in Winterset and later moved to California, where he attended school. He was interested in both academics and sports and wanted to achieve both.
However, he did not have good academic grades, and his genuine interest shifted to football. He played team matched and won trophies.
Later, John Wayne missed a scholarship due to an injured collarbone, which is how he landed in the entertainment industry. He started to appear in movies for un-credited roles in 1926 and received his breakthrough only in 1933.
John Wayne Movie Quotes
John Wayne was famous for his movie roles and his quotes. John Wayne has appeared in at least 77 movies. He is also renowned for life quotes that he randomly said in interviews. He is a man of his word and lives according to them.
Let us look at the best quotes from John Wayne movies.
20. I'll make Any man that doesn't want to cooperateI'llsh he hadn't been hadn't.
Movie: Sands on Iwo Jima (1949)
IMDb Rating: 7/10
Platform(s) available: Hulu Plus, Amazon Prime
Sgt. John Stryker advises his new team about how they should be and instructs them to behave. In that conversation, he said the phrase mentioned above to his new team partners.
19. "Well, I gue"s you can't break, can't prison and into society in the same week."
In the movie Stage Coach, Ringo says this line to Mrs. Lucy at a dinner table and tries to walk away. They later have a deep conversation.
18. "I don't know" doesn't about the law. Ain't had muAin'tok learning. But the good Lord gave me a nose for smelling a horse thief a mile off. You need a marshal better at smelling than spelling."
Movie: Dark Command (1940)
IMDb Rating: 6.8/10
Platform(s) available: Philo
In this movie, John plays the role of Bob Seton. It can be seen that he tells the above line to his fellow mates and feels proud of the person that he is.
17. "Well, if I "had a big horse pistol like that, I wouldn't be no booger, man."
Movie: True Grit (1969)
IMDb Rating: 7.4/10
Platform(s) available: Amazon prime video, Apple T.V.
In this movie, John plays the character of Reuben, also known as Rooster. The above line is said by him to express that he is not afraid of anyone.
16. "Baby sister" I was born game and intended to go out that way."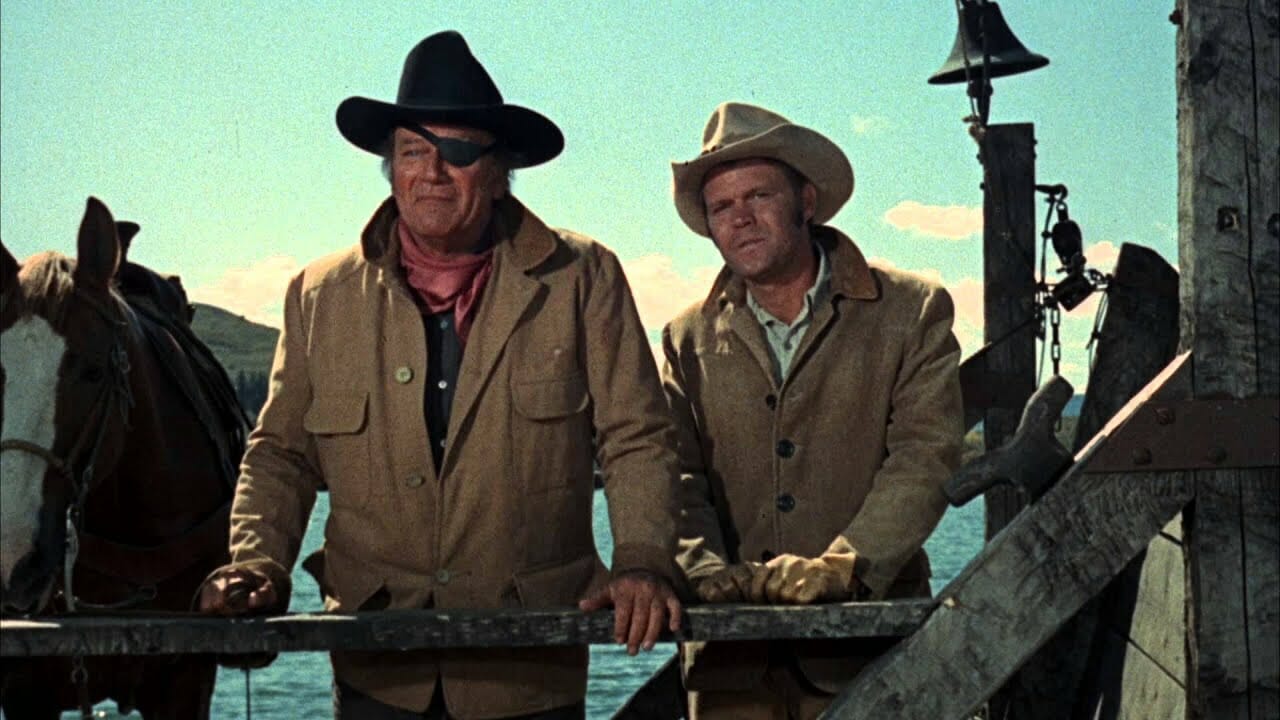 Movie: True Grit (1969)
IMDb Rating: 7.4/10
Platform(s) available: Amazon prime video, Apple T.V.
In this movie, Rooster is behind a man he wants to kill. He converses with Mattie, whom he calls a baby sister. He says the above line to Mattie to convey that he is always the same person and would like to be the same.
15. "All the bat"les are fought by scared men who'd instead who someplace else."
Movie: In Harm's Way (Harm'sIMDb Rating: 7.2/10
Platform(s) available: Google Play, Vudu
In this movie, John Wayne plays the role of Rock Torrey, and he has a conversation with Commander Egan Powell in which he says the line mentioned above about scared men. When the commander asks if his statement is meant for the admirals, too, Rock says a firm yes.
14. "Slap some b"con on a biscuit, and let's go! Welet'surninWe'relight."
Movie: Cowboys (1972)
IMDb Rating: 7.4/10
Platform(s) available: Vudu, Redbox, Apple T.V.
In this movie, John Wayne plays the role of Will Anderson. Will says the quote to his group and prepares them to pack some food for a journey.
13. "For that du"bass amateur. There's a six-fingered bustard that couldn't hit couldn't the tit with a tin cup. That's the that's usually done you in, but Masteron always was full of sheep dip."
Movie: The Shootist (1976)
IMDb Rating: 7.6/10
Platform(s) available: Amazon Prime, Hulu Plus, Paramount +
John Wayne plays the role of J.B. Books, an ill person who wants to die peacefully, but his enemies don't think donations say this line about his enemy and are agitated by them because they don't leave don't at ease.
12. "No matter w"ere people go, sooner or later, there's a there's sooner or later, they find God's alreadGod'sn there."
Movie: Chisum (1970)
IMDb Rating: 6.8/10
Platform(s) available: YouTube, Apple TV
John Wayne played John Chisum. In this movie, he talks with James Pepper, who says there is no law west of Dodge and no god west of Pecos. John Simpson Chisum gives the above phrase as a reply to James.
11. "Republic. I"like the sound of the word… Some words can give you a feeling that makes your heart warm. Republic is one of those words."
Movie: The Alamo (1960)
IMDb Rating: 6.8/10
Platform(s) available: Pluto TV, Prime Video, Vudu
John Wayne plays Davy Crockett. He expresses his feelings about the word republic and how much the word means to him. The line mentioned above is one such expression.
10. "He must lea"n that a man's word man's thing, even his destruction, is his honor."
Movie: Rio Grande (1950)
IMDb Rating: 7/10
Platform(s) available: Amazon prime video and Vudu
John Wayne played the role of Captain Kirby York. Kirby says the phrase mentioned above to indicate that everything a man causes to himself is because of his own words.
9. "We are few,"but we are still proud, for if a man loses pride in manhood, he is nothing."
Movie: McLintock (1963)
IMDb Rating: 7.1/10
Platform(s) available: Amazon Prime Video
John Wayne was characterized as George Washington'sWashington's He has a conversation with Governor Cuthbert Humphrey. McLintock proceeds with a long paragraph in which he also says the abovementioned phrase.
8. "There'll be"There'll or bolts between us, Mary Kate… except those in your mercenary little heart!"
Movie: The quiet man (1952)
IMDb Rating: 7.7/10
Platform(s) available: Amazon prime, Paramount +, Hulu Plus
In this movie, John Wayne played the role of Sean Thornton. A drunk Thornton has this conversation with Mary Kate and expresses his emotions about her.
7. "Feathers: H"w does a… how does a man get to be a Sheriff?
John Chance: Gets lazy. He gets tired of selling his gun all over. Decides to sell it in one place."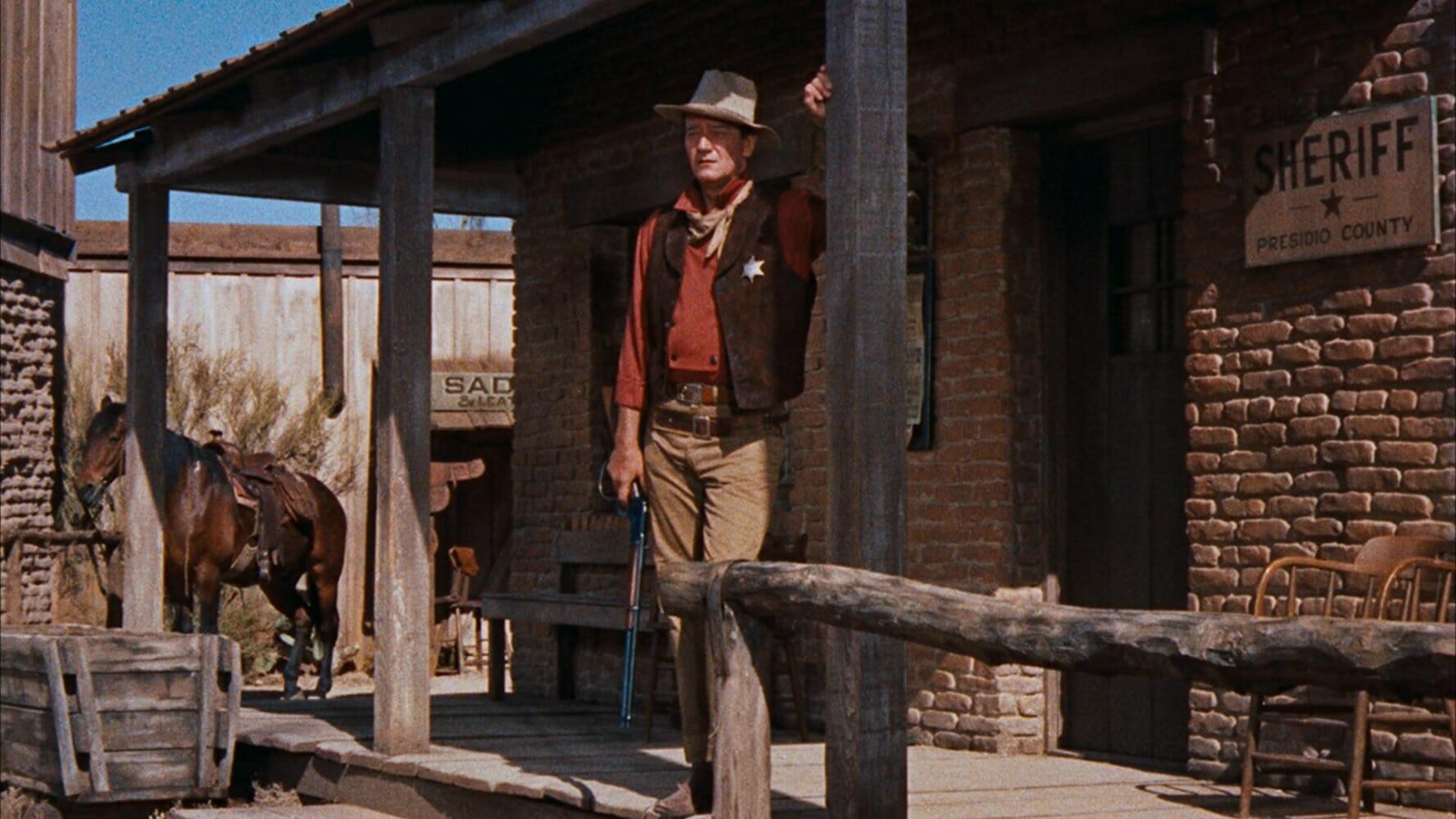 Movie: Rio Bravo (1959)
IMDb Rating: 8/10
Platform(s) available: HBO Max
John Wayne plays the role of Sheriff John. John has this conversation with his partner Feathers, and she tells him that anyone who does that would make a poor sale, and John agrees.
6. "There are s"me things that a man just can't run awcan'tom."
Movie: Stage Coach (1939)
IMDb Rating: 7.8/10
Platform(s) available: HBO Max
John Wayne was featured as the Ringo kid. When making the above statement, Ringo conveys that a man has to face things and has no such option as running away from them.
5. "Figure a ma"'s only gman'sor one oath at a time; I took mine to the Confederate States of America."
Movie: The Searchers (1956)
IMDb Rating: 7.9/10
Platform(s) available: Google Play and Youtube
John Wayne has played the role of Ethan Edwards. Ethan says that he has a good oath already. This expresses that he is a person who stands up for what he speaks.
4. "Half the pe"ple in the world are women. Why does it have to be you that stirs me?"
Movie: McLintock (1963)
IMDb Rating: 7.1/10
Platform(s) available: Amazon Prime Video
McLintock says the phrase mentioned above to Katherine, and they share a passionate kiss soon after the conversation.
3. "We brought "othing into this world, and we can certainly carry nothing out."
Movie: Red River (1948)
IMDb Rating: 7.8/10
Platform(s) available: Prime Video
In this movie, John Wayne has played the role of Thomas Dunson. Thomas says this famous saying: that the world owes us nothing. This phrase was used in various situations and is found in some holy scriptures.
2. "You may nee" me and this Winchester, Curly."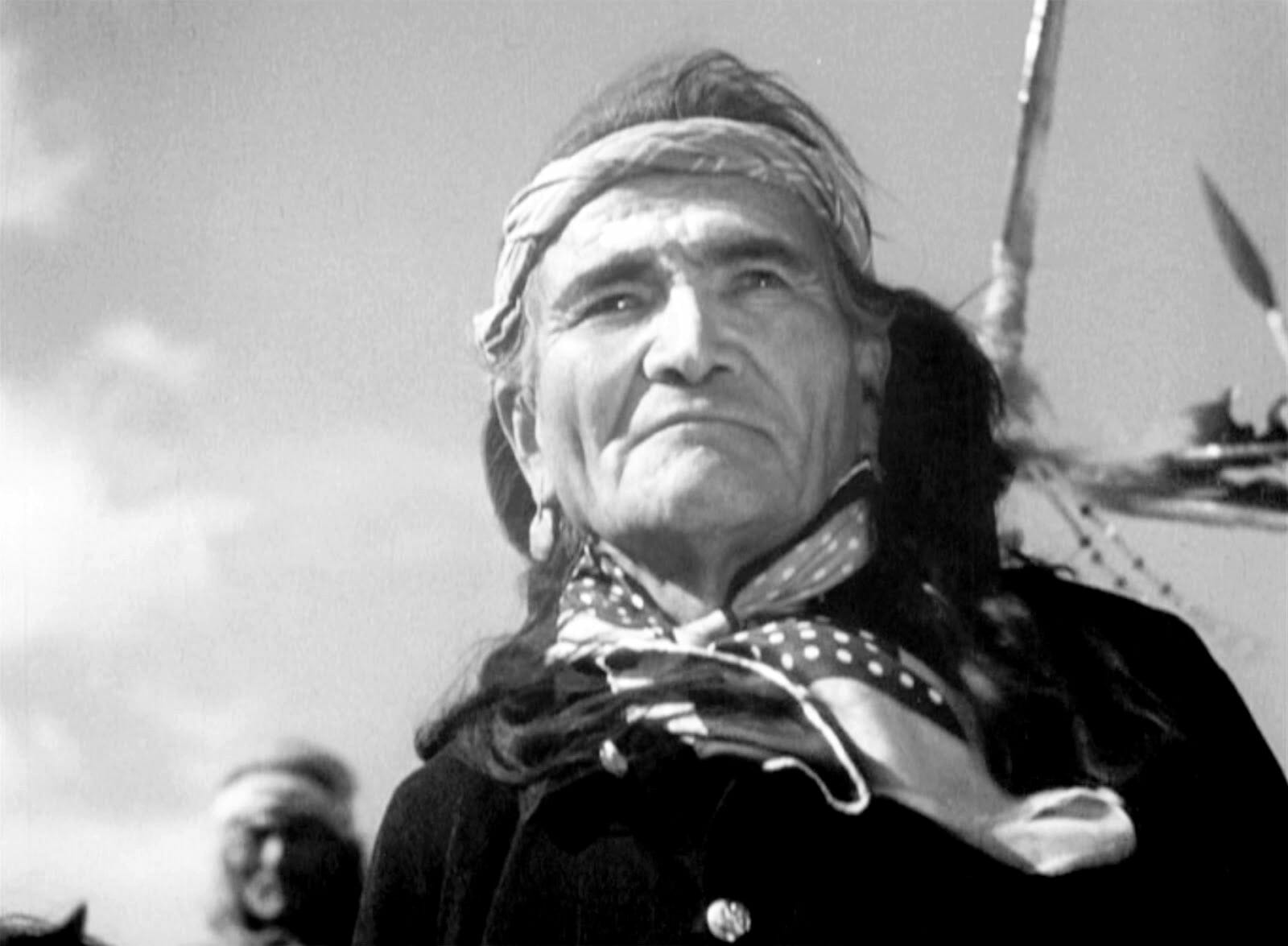 Movie: StageCoach (1939)
IMDb Rating: 7.8/10
Platform(s) available: HBO Max
Ringo says this line to Marshall when he sees the war signals. He offers his help to support the war.
1. "You're the "You'reare fighting this war for."
Movie: Back to Bataan (1945)
IMDb Rating: 6.6/10
Platform(s) available: HBO Max
Colonel Joseph explains to a young boy why they are fighting in the war. John Wayne played the role of Joseph, and he says this line to the young boy.
John Wayne's LifeWayne's
So far, we have looked into John Wayne movie quotes that had an important place in movie history. John Wayne is also famous for the sections he randomly tells and lives accordingly. Let us now look into a few famous John Wayne quotes.
16. "I'd like to"I'dw why the well-educated idiots keep apologizing for lazing and complaining people who think the world owes them a living."
This is so"far described to be the best quote by John Wayne. John Wayne sees the world in a view different from that of any other normal human being. He likes to run for his life and make himself comfortable with his life.
He criticized the people who apologize by wondering why well-educated idiots keep apologizing to complaining people. John Wayne wanted people to create a life for themselves on Earth. John Wayne conveys that the world owes nothing to us.
15"Talk low, s "ow, and don't say todon'th."
This is a "risp and clear John Wayne quote; the section speaks for itself. Too much talking is going to take us nowhere. Whatever we want to convey has to be in a polite attitude, in a humble manner, with the right words. John Wayne means this when he says to talk low, slowly, and not too much.
14"I suppose m " best attribute, if you want to call it that, is sincerity. I can sell sincerity because that's the wthat'sm."
This quote"need not be explained much. It speaks for itself, and John Wayne says that that's the wthat'sn Wayne is, and he will continue to be the same.
13"Courage is  "eing scared to death… and saddling up anyway."
According "o John Wayne, courage is not being armored up. Courage is being scared to death. He says that it is okay to be scared to death.
What is not okay is the attitude to give up and accept the fate. That is why John Wayne says courage is being scared to death but saddling up has to be a part of it.
12"I've always "I'veowed my father's advfather'stold me, first, to always keep my word and, second, to never insult anybody unintentionally.
If I insult you, you can be goddamn sure I intend to. And third, he told me not to look for trouble."
John Wayne"made sure that he strictly followed the advice of his father. He was specific about three things in life. He always kept up to his word, not insulting people by mistake and avoiding seeking trouble.
11 "I have trie" to live my life so my family would love me and my friends would respect me. The others can do whatever the hell they please."
John Wayne"didn't live didn't to please everyone. He wanted to live in such a way that impressed and earned respect for him only from his close circle. His family and friends are the only people who mean to him personally.
10 "I'm the stu"I'men are made of."
John Wayne"always felt proud to call himself a man and firmly believed he possessed the qualities every man should have.
9 "A man desert" es a second chance, but keep an eye on him."
John Wayne"conveys that there is nothing wrong with giving a second chance to a man; in fact, every man deserves it. But we should also be wise enough to track him this time not to get fooled.
8 "I'm very co"I'mous that people criticize Hollywood. Yet we've createwe'veestern form that can be understood in every country."
John Wayne"is very proud of his Western culture movies that were massive hits globally. He says he was aware of the worldwide criticisms but is also proud of their work to stand alone in other nations.
7 "The worst p"rt of it has been, I think, the adverse effect on family life. It kills off the family conversation, and getting your children to read books is more arduous.
I became a confirmed reader when I was growing up. Now I've got thiI'veughter, Aissa, a very bright young lady – but getting her to read is a hard job."
This quote"tells that John Wayne was a fond book reader. But as generations pass, technologies like television take the front seat, leaving behind good habits like reading books.
6 "I want to p"ay a real man in all my films, and I define manhood simply: men should be tough, fair and courageous, never pretty, never looking for a fight, but never backing down from one either."
To John Wa"ne being a man is simple. He wants men to be tough and courageous enough to face the troubles that come their way.
5 "I play John"Wayne in every picture regardless of the character, and I've been doI'veall right, haven't I?"
haven'tovi" requires an actor to play a different role. But, John reveals that whatever the character of the part, he throws a little bit of John Wayne into it and is pretty proud of his accomplishments.
4 "I think we "ave a pretty wonderful country, and I thank God he chose me to live here."
This quote"brings out his deep faith in religion. John Wayne feels blessed to be a part of his country, which made him flourish.
3 "All the scr" en cowboys behaved like real gentlemen. They didn't drink didn't, didn't smoke didn't they knock the lousy guy down; they always stood with their fists up, waiting for the heavy to get back on his feet. I decided to drag the bad guy to his feet and keep hitting him."
Cowboys we"e nearly a culture during his career. John Wayne praised the cowboys on screen and shared their relationship with the bad guy. He expresses the fair fight and courage they possessed.
2 "Tomorrow ho"es that we learned something from yesterday."
The quote "s straightforward. By this, he means that every day has something to teach you, and that is the design of life.
1 "I would thi"k somebody like Jane Fonda and her idiot husband would be ashamed and saddened that they were a part of causing us to stop helping the South Vietnamese."
He was dee"ly saddened during this situation and thrashed people for being responsible for millions of deaths.
He wondered how people slept peacefully at night after hearing such horrible news.
Conclusion
John Wayne was undoubtedly supreme because of his movies and real-life character. He was a person who indirectly conveyed the message of stopping fighting through his films.
People still claim that such pictures can never be made in this era, and he is a wonderful person in his career and personal life.
Read More: Avatar: The Last Airbender – The 20 Best Iroh Quotes Ever