Movies are one of the best ways of entertainment. There are numerous genres of movies based on the preferences of the audience. Romantic comedies lighten up your mood, horror movie gives you chills, and sad movies make you cry.
Sad movies can be a great stress relief. A good cry helps you let out your emotions. Some of the best movies of all time to watch if you want to cry your heart out are mentioned below. Get your tissues ready and go for it.
1. The Fault In Our Stars
Image Source: WallpaperCave
Two teenagers who meet at a cancer support group get to know each other and go on a journey together. Based on a novel written by John Green under the same name, this movie triggers all tears within you. With limited time in her hands to live, Hazel, a 16-year-old cancer patient, meets Augustus Waters, a cancer survivor. The movie gets sorrowful as these star-crossed lovers have to part because of a terminal illness.
2. Boy In Striped Pajamas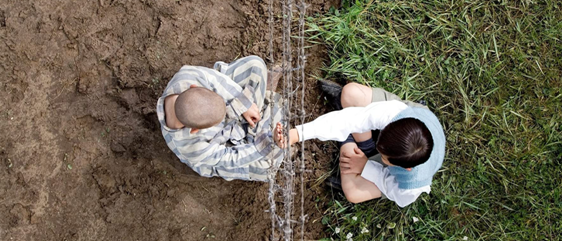 Set in World War II, this movie is based on a novel written by John Boyle. Bruno, the eight-year-old son of a concentration camp commandant during WWll, befriends a Jewish boy he meets across the fence.
The events and tragedies during World War II are shown through the eyes of these two boys.
3. Me Before You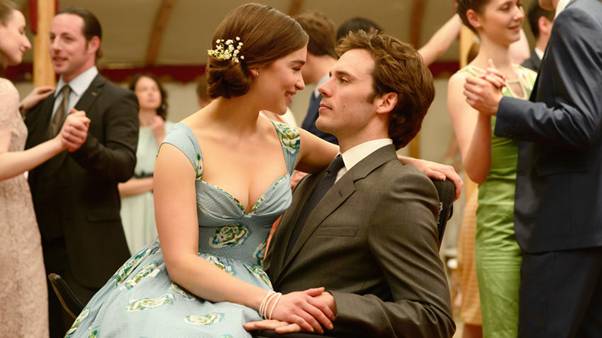 Love stories are not always happy. In this movie, Louisa Clark is appointed as caretaker of Will Traynor, a wealthy young man who is paralyzed due to a car accident.
Will, who has no hope in life, falls in love with the quirky nature of Lou. Will their love blossom, or does it break your heart? Watch for yourself.
4. Titanic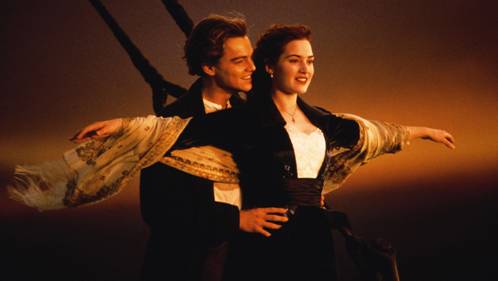 Titanic remains to be one of the classic movies of all time, a love story between Rose and Jack. Rose comes from a wealthy family and falls in love with Jack, an artist on their voyage.
This tragic ship voyage story remains iconic to date and can make you cry no matter how many times you watch it.
5. Coco
Coco is an animated movie about Miguel, whose family has banned pursuing music for generations. Despite all the restrictions, Miguel finds his passion in music, so he tries to prove to his family his talent. Accidentally he ends up in the land of the dead, where he meets his idol, Ernesto Cruz.
6. Eternal Sunshine Of Spotless Mind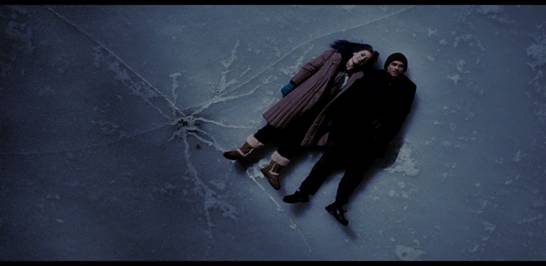 Clementine goes through a breakup with Joel and decides to erase the memories of her ex-boyfriend. Joel does the same when he comes to know that Clementine has taken this drastic decision to forget him.
Then Joel realizes that he wants to keep his memories and struggles for love. This movie takes through the pain and loss involved in both lives.
7. The Notebook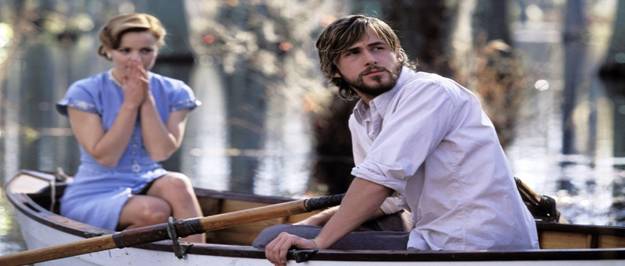 In 1940s South California, Allie, a rich girl, falls in love with mill worker Noah Calhoun. Allie's parents strictly oppose their marriage because of differences in status.
Once separated, Allie and Noah meet again several years later when Allie is engaged to a different person. Then both of them have to face the quest for love once again.
8. Hachi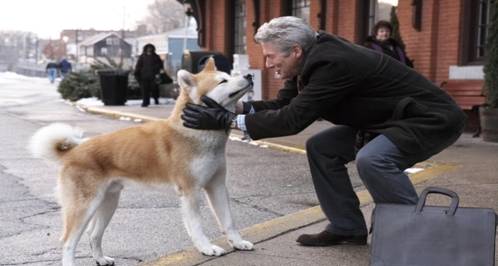 If you love dogs, then this movie is going to stir up your heart. It's a story about a professor who finds an abandoned puppy on his way home and decides to adopt him.
An unbreakable bond is formed between Hachi and the professor. Based on a true story in Japan, this movie shows how animals form deep connections with humans they love.
9. To The Bone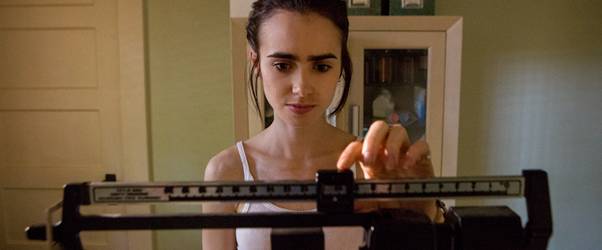 Ellen, a 20-year-old girl, suffering from anorexia (an eating disorder), has been stuck in recovery programs most of her life.
After seeking practically no improvement, Ellen is sent to a group home for youth where the treatment method is completely different from that of a traditional hospital.
10. Dead Poets Society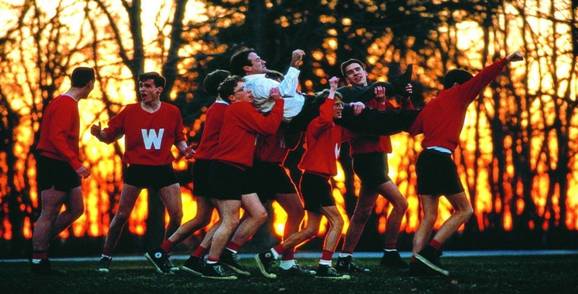 A teacher encourages his students to live life according to their norms and not fall prey to society's rules and expectations. But when an unexpected tragedy strikes, will the professor's teachings stand valid? This movie teaches how life can change within seconds, but we must not lose hope. It is a must-watch inspiring story.
11. Perks Of Being a Wallflower
This movie tells Charlie, an introverted boy who has just started his high school journey. With a dark experience and trauma, Charlie learns to overcome challenges and start fresh.
12. Inside Out
It is an animated movie in which an 11-year-old girl Riley has five different emotions Joy, Anger, Sadness, Fear, and Disgust. These emotions control Riley's actions and help her through day-to-day life.
Though it sounds like a normal kids' movie, it has some deep messages for people of all ages. This movie shows how our emotions affect our lives.
13. Manchester By The Sea
When Lee Chandler's older brother Joe passes away, Chandler becomes the sole guardian for his nephew Patrick. The situation forces him to leave his job and return to Manchester-by-the-sea, where his family has lived for generations. The city has some bitter-sweet memories of him and his ex-wife, which he has to face now.
14. Little Women
Based on a novel published in 1868, Little Women tells a story about four sisters who are evolving from childhood to womanhood. It shows their progress in life and how they deal with love, relationships, family, and society.
15. Call Me By Your Name
Set in the summer of 1983, Call Me By Your Name is a love story between 17-year-old Elio and Oliver, who is working as an intern under Elio's father. It is one of the most beautiful yet heartbreaking stories.
16.  All The Bright Places 
Despite its name, this coming-of-age drama opens dark. While out for a run, Finch (Justice Smith) comes across a seemingly suicidal Violet (Elle Fanning) perched on the side of a bridge. He talks her down, and the teens become partners for a school project exploring their home state of Indiana.
As they grow close, Finch learns of Violet's survivor's guilt in the aftermath of a car crash that killed her sister, while Violet discovers the terrible truth behind Finch's loner persona and occasional strange behavior.
Will the brightness they find in each other be enough to save them from the darkness within themselves? 
Read More: The 30 Top Movies on Netflix When You Feel Depressed
17. All Together Now
When Carnegie Mellon invites Amber to audition, the girl who gives so much to everyone else will have to learn to accept help herself.
With stirring musical performances and sweet cameos from Fred Armisen and Carol Burnett, the film ends on a hopeful note — but, boy, does it put you through it before then. 
18. First Match
Gritty and impactful, First Match won both the Audience Award and the LUNA/Gamechanger Award when it premiered at the SXSW festival. Emanuelle dominates on and off the mat as tenacious Mo, while Jharrel A. Jerome and Colman Domingo provide standout performances as Mo's loyal friend, Omari, and tough Coach Castile, respectively.
Part inspirational sports movie, part raw family drama, all about an unfortunate truth — that sometimes the people we fight for the hardest don't want us to win. 
19.  Kodachrome
Inspired by a 2010 New York Times article, Kodachrome is the ultimate reconciliation story, in which a picture's worth a thousand weeps.  
20. Les Misérables
The plot spans decades as Valjean attempts to escape his past and provide a promising future for Cosette (Isabelle Allen as a child; Amanda Seyfried as an adult), the illegitimate daughter of one his former factory workers, Fantine (Anne Hathaway, with a wrenching performance that won her an Oscar). 
21. Passing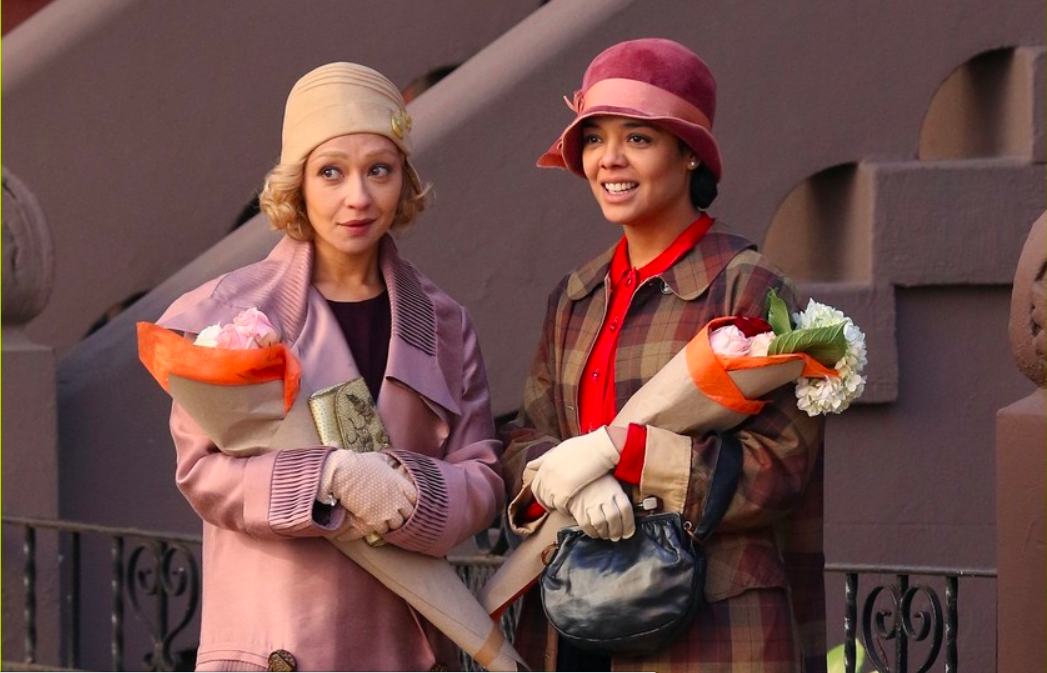 With understatedly brilliant lead performances, Passing provides a quiet, mesmerizing watch until a crescendo ending that'll take you out. 
22. Pieces of a Woman
Originally a play, Pieces of a Woman was created by the film's director, Kornél Mundruczó, and screenwriter, Kata Wéber, themselves a couple who experienced miscarriage. Its admirers include none other than Martin Scorsese, who was so moved when he saw the film that he signed on as an executive producer.
23.  Roma
The first Mexican feature to win the Academy Award for Best Foreign Language Film, this black-and-white drama from writer-director Alfonso Cuarón takes its name from Mexico City's Colonia Roma district.
Intensely personal and visually stunning, Roma amassed many accolades following its release, and its 10 Oscar nominations also yielded wins for best director and cinematography. 
24. Still Alice
This devastatingly poignant drama is another literary adaptation, based on a novel written by Lisa Genova, a neuroscientist whose grandmother developed Alzheimer's disease and whose story subsequently inspired the book and film. 
25. The Zookeeper's Wife 
The cruelty of the Third Reich is difficult for anyone to see on-screen, but for animal lovers, there are a few scenes that are particularly gutting. And yet, the film's world-building is visually rich — complete with gorgeous costuming, ornate sets, and, not surprisingly, extraordinary wildlife. 
26. Worth 
Filled with powerhouse acting and real-life stories about 9/11 victims and survivors, Worth is an emotional experience from start to finish. Plus, it serves as an important reminder that the value of a person can't be determined by income and algorithms. 
27. Fences 
If you can make it through Viola Davis' heartbreaking monologue in Fences without crying, you would be the first. The actor's Oscar-winning performance is so moving, you can't help but burst into tears.
28. Never Let Me Go
Based on the novel by Kazuo Ishiguro, Never Let Me Go tells a dystopian love story about three best friends who were created and raised specifically to be organ donors and die young. So, yeah, you're going to want to break out the tissues for this one.
29. Under the Same Moon
Want to cry and have your faith in humanity slightly restored? Under the Same Moon gives you all the tear-jerking family drama without the despair. The movie tells the story of a little boy, Carlos, who crosses the Southern border into the U.S. to find his mother after his grandmother dies.
30. The Fallout 
Two high schoolers, Vada (Jenny Ortega) and Mia (Maddie Ziegler) form a strong friendship after they survive a school shooting, but they both struggle to confront their trauma together and apart.
These movies can make you miss your family, friends, and everything dear to you. But sad movies don't mean that they cannot have happy endings.
A human being has a wide range of emotions, and most of the time, letting the despair out is the best way to deal with a problem. For the safer side, have a box of tissues ready and watch the movie, which fits you right. Then you can lighten up your mood with a cup of coffee or a walk.