Power is a popular crime drama television series that stars personalities like Omari Hardwick, Lela Loren, Naturi Naughton, etc. It is also one of the most-watched TV dramas in Cable history and aired on the Starz network from 7 June 2014 to 9 February 2020. Power has a total of 7 seasons and is available to watch on Netflix.
Power is about James St. Patrick, a notorious drug dealer who goes by the alias "Ghost." He is primarily a wealthy nightclub owner catering to the rich and elite of the city, but he lives a double life as a drug lord. James lives under mounting pressure as his life in the drug world has led to broken relationships. He wants to get away from it and live a new life.
The show is pretty good, has a nice pacing, and has incredible acting. The storyline was also very well done and brought a lot of emotions out of the viewers. It also shows passionate romance other than its action and thriller elements.
If you have seen the show and want to dive more into this genre, then we have the perfect list for you. Here we have 20 shows like Power that you will thoroughly enjoy.
20. Queen Of The South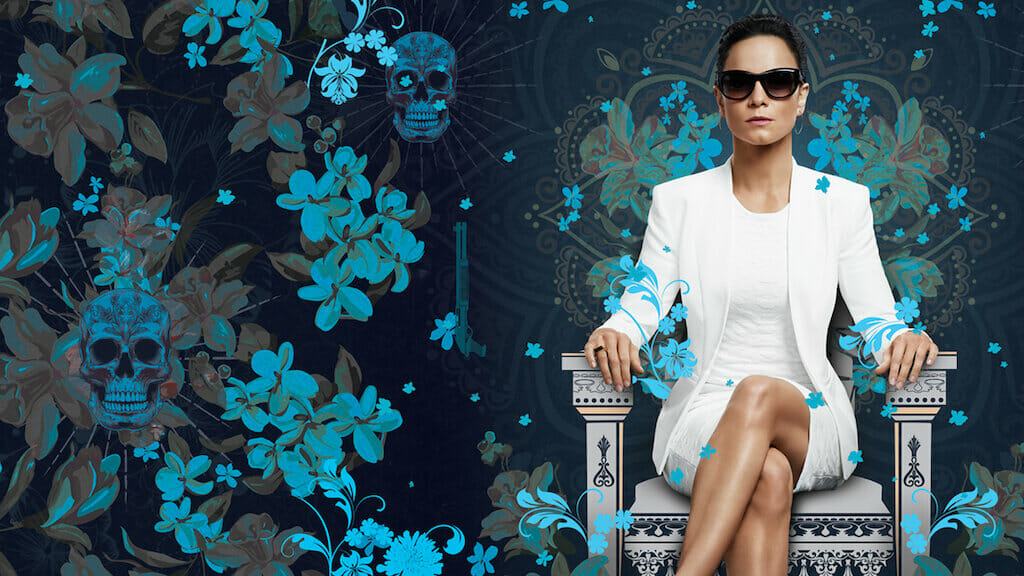 Cast: Alice Braga, Peter Gadiot, Hemky Madera
Writer: Ryan O'Nan
Director: Ryan O'Nan
Release Date: 23 June 2016
IMDb: 7.9/10
Rotten Tomatoes: None
Streaming Platform: Netflix
Queen Of South is a gritty crime drama series and an adaptation of the telenovela 'La Reina Del Sur.' The show has a total of 5 seasons and is a well-loved show on Netflix. The series revolves around a Mexican woman who went from rags to riches by creating her drug empire.
After her boyfriend gets killed by a cartel boss, she has to flee to America. There she strives to become the goddess of the drug trade and get her revenge. This drug-dealing crime drama is quite fun to watch and should be a good option if you want to watch a crime drama like Power.
19. The Wire
Cast: Dominic West, John Doman, Idris Elba
Writer: David Simon, Ed Burns
Director: Clark Johnson
Release Date: 2 June 2002
IMDb: 9.3/10
Rotten Tomatoes: 94%
Streaming Platform: Hulu
The Wire is an HBO crime drama series written by a former police reporter. This show somewhat shows his experiences with a former detective friend of his. The Wire has a total of five seasons, and each season has different storylines surrounding different law enforcement departments.
The show is set in Baltimore and follows the drug scene and other crimes surrounding the dealers and law enforcement. It also shows the realistic and actual side of our society and the urban life we live in.
18. Ozark
Cast: Laura Linney, Julia Garner, Sofia Hublitz
Writer: Bill Dubuque
Director: Jason Bateman
Release Date: 21 July 2017
IMDb: 8.5/10
Rotten Tomatoes: 82%
Streaming Platform: Netflix
Ozark is a very popular crime show on Netflix and has received praise and admiration from critics for its incredible storytelling and directing. The ensemble cast also adds to the overall show because of their incredible acting.
The show Ozark is about a financial advisor named Marty Byrde, who proposes an even bigger operation once a money-laundering scheme goes haywire. Because of an ill-fated deal, e moves his family to Missouri, where they get involved with heinous criminals.
17. Magic City
Cast: Jeffrey Dean Morgan, Olga Kurylenko, Steven Strait
Writer: Mitch Glazer
Director: Mitch Glazer
Release Date: 30 March 2012
IMDb: 7.6/20
Rotten Tomatoes: 65%
Streaming Platform: Hulu
It is an American crime drama set in the year 1959 in Miami, Florida, shortly after the Cuban revolution. Magic City tells the story of Evans, owner of the most popular and flashy hotel in Miami, The Miramar Playa.
Evans harbors secrets of his own life, and amidst an upheaval, he has to protect his family, himself, and his glamorous hotel. It is a very good show and is d good option if you are looking for shows like Power.
16. Scarface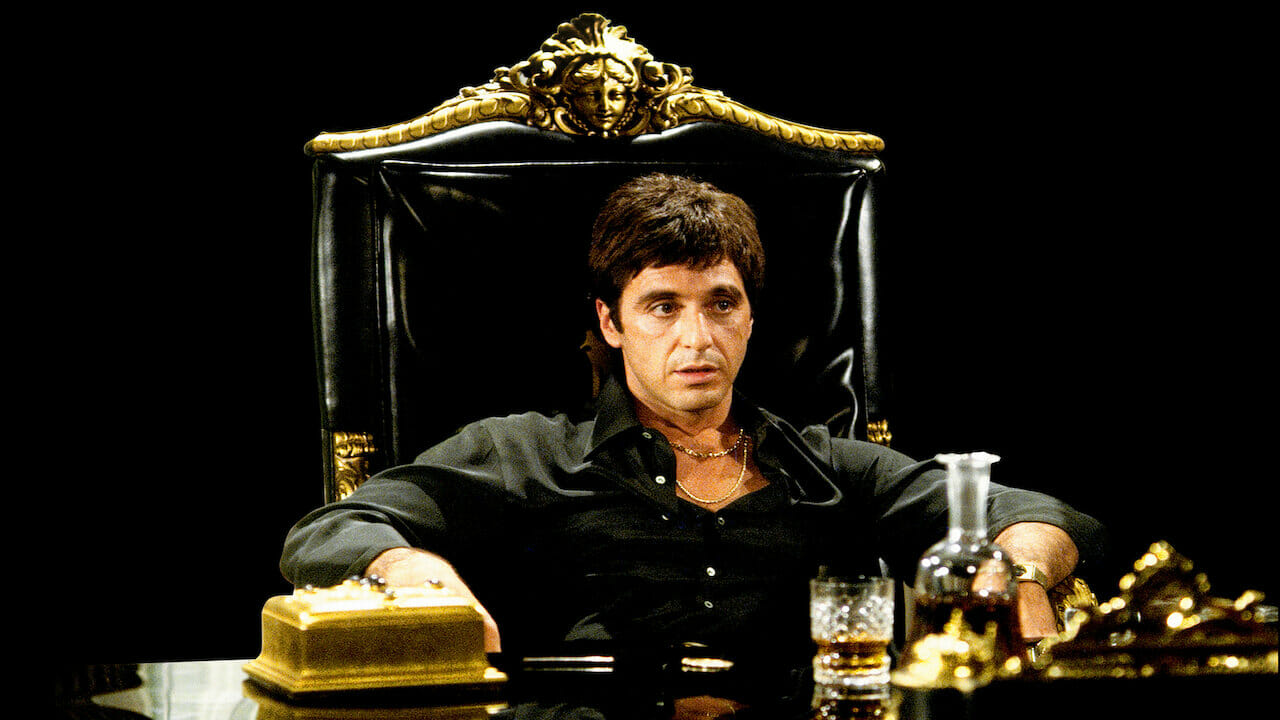 Cast: Al Pacino, Steven Bauer, Michelle Pfeiffer
Writer: Howard Hawks
Director: Brian De Palma
Release Date: 9 December 1983
IMDb: 8.3/10
Rotten Tomatoes: 81%
Streaming Platform: Hulu
Scarface is a crime drama television series and is somewhat based on the 1929 novel of the same name. It is also a remake of the 1932 film. It follows our main character Tony Montana who is a Cuban refugee. He has the American dream and arrives in Miami from Latin America as a penniless immigrant in search of money to feed himself; he gets into a drug cartel. He falls into the vicious cycle of greed and becomes a vicious and extremely powerful drug lord.
15. Boardwalk Empire
Cast: Steve Buscemi, Kelly MacDonald, Michael Pitt
Writer: Steve Kornacki
Director: Martin Scorsese
Release Date: 19 September 2010
IMDb: 8.6/10
Rotten Tomatoes: 92%
Streaming Platform: Hulu
Boardwalk Empire is a popular period drama focusing on the story of a major political figure in Atlantic City named Enoch Thompson. He controlled Atlantic City during the prohibition era and communicated with both other politicians and mobsters in the city.
His lifestyle is quite flashy considering his profession and hence quite questionable. Boardwalk Empire is an amazing show with a fantastic storyline and acting, and it is a must-watch if you are looking for shows like Power.
14. The Deuce
Cast: James Franco, Maggie Gyllenhaal, Gbenga Akinnagbe
Writer: David Simon
Director: Michelle McLaren
Release Date: 25 August 2017
IMDb: 8.1/10
Rotten Tomatoes: 93%
Streaming Platform: Hulu
The Deuce is a Drama series that was broadcasted on HBO and is one of the most popular crime dramas. The show has a star-studded cast like James Franco and Maggie Gyllenhaal.
The series covers the golden age of porn when porn was legalized in New York, and the industry was booming. The aspects of drug abuse, corruption, etc., are quite heavy in the show.
13. Animal Kingdom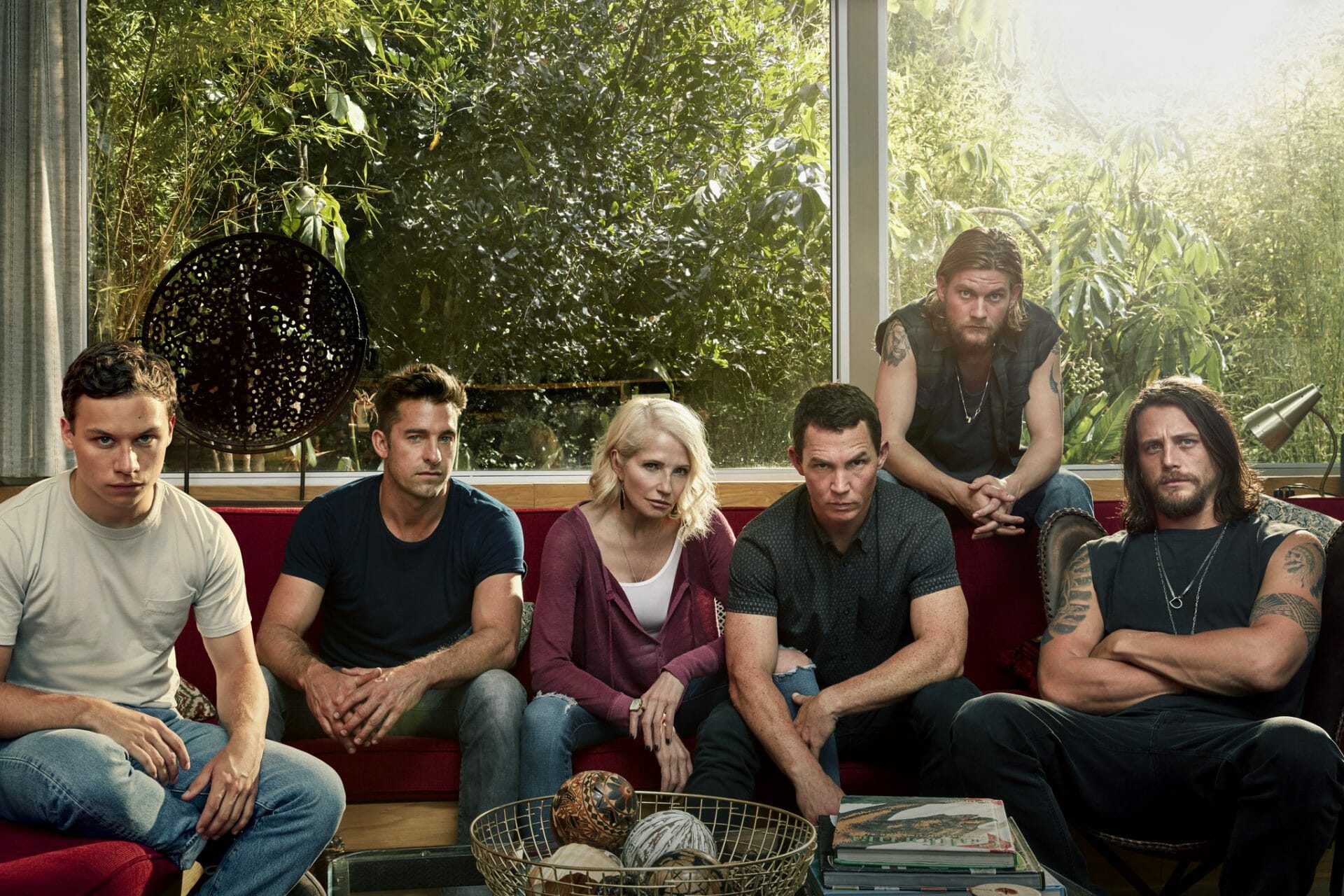 Cast: Ellen Barkin, Scott Speedman, Shawn Hatosy
Writer: Jonathan Lisco
Director: David Michod
Release Date: 14 June 2016
IMDb: 8.2/10
Rotten Tomatoes: None
Streaming Platform: Netflix
Animal Kingdom is an American television series that has a total of 6 seasons. The inspiration for the show is taken from an Australian film of the same name. The drama aired on TNT and was quite a hit.
The series centers around a teenage boy named Joshua J Cody, who, after the death of his mother, has to move in with his relatives, who are a family of criminals headed by the lady boss, Janine Cody. It is a gangster family epic set about their lives and will take you through all their criminal activities.
12. Peaky Blinders
Cast: Cillian Murphy, Sam Neill, Helen McCrory
Writer: Steven Knight
Director: Otto Bathurst
Release Date: 12 September 2013
IMDb: 8.8/10
Rotten Tomatoes: 94%
Streaming Platform: Netflix
Peaky Blinders is an immensely popular and highly watched British crime series. The show is among the top ones on Netflix and has created a dedicated fan base for itself. It has also gained praise from people and critics worldwide and has some of the most talented actors.
The series is an epic set around a family in the criminal worlds based in Birmingham, England. They are an ambitious street gang named Peaky Blinders and their fierce boss Tommy Shelby.
11. Empire
Cast: Terrence Howard, Taraji P. Henson, Bryshere Y. Gray
Writer: Lee Daniels
Director: Franc. Reyes
Release Date: 27 August 2021
IMDb: 7.3/10
Rotten Tomatoes: 84%
Streaming Platform: Hulu
Empire is a musical drama centering around the music company called Empire Entertainment. The CEO of the company was a former drug dealer and gets informed that he would be dying soon. He then looks for a worthy heir to take over and further grow his company. The show is particularly known for its direction and soundtrack and is also well-received by viewers.
10. Marseille
Cast: Gerard Depardieu, Benoit Magimel, Geraldine Pailhas
Writer: Jean Claude Izzo
Director: Kad Merad
Release Date: 5 May 2016
IMDb: 6.8/10
Rotten Tomatoes: 33%
Streaming Platform: Netflix
Marseille is French TV series and is the first French-language original on Netflix. The show has a total of 2 seasons and follows the story of Robert Taro. Robert is the mayor of Marseille, who gets into a fight for succession.
The show covers a lot of aspects of power, revenge, and corruption that happen among the rich and elites of Marseille, a show like Power.
9. Miami Vice
Cast: Don Johnson, Philip Michael Thomas, Saundra Santiago
Writer: Michael Mann
Director: Michael Mann
Release Date: 16 September 1984
IMDb: 6/10
Rotten Tomatoes: 71%
Streaming Platform: Apple TV
Miami Vice is a crime drama series that ran for a total of five seasons on NBC. Unlike the typical police and crime show, it also focused on the new culture wave integrating contemporary pop and rock music.
It revolves around two detectives who work undercover for the Miami police to catch and fight criminals committing organized crime.
8. Lucifer
Cast: Tom Ellis. Lauren German, Kevin Alejandro
Writer: Tom Kapinos
Director: Len Wiseman
Release Date: 25 January 2016
IMDb: 8.1/10
Rotten Tomatoes: 88%
Streaming platform: Netflix
Lucifer is a very popular crime fantasy series on Netflix and takes inspiration from the DC comics characters. It revolves around Lucifer Morningstar, the devil, who descends to Earth from hell to spend some fun time after getting sick of hell. He runs a nightclub in LA and also assists a detective in solving crimes.
7. Power Book II: Ghost
Cast: Michael Rainey Jr., Paige Hurd, LaToya Tonodeo
Writer: Cortney Kemp Agboh
Director: Steve Fuller
Release Date: 6 September 2020
IMDb: 7.1/10
Rotten Tomatoes: None
Streaming Platform: Hulu
Power Book II: Ghost is a crime thriller show revolving around our main character Tariq. Tariq doesn't want to follow his father's legacy but to save his family; he is ready to do anything. He is juggling between school and work, but his desperate need for money makes him head in the direction of the drug trade.
6. Top Boy
Cast: Ashley Walters, Kane Robinson, Michael Ward
Writer: Ronan Bennett
Director: Yann Demange
Release Date: 31 October 2011
IMDb: 8.4/10
Rotten Tomatoes: 95%
Streaming Platform: Netflix
Top Boy is a British crime show like Power set in the fictional summerhouse estate in East London. It follows two drug dealers and some young black kids who are involved in the drug dealing and criminal world. The show has a total of 4 seasons and is definitely worth a watch.
5. The Sopranos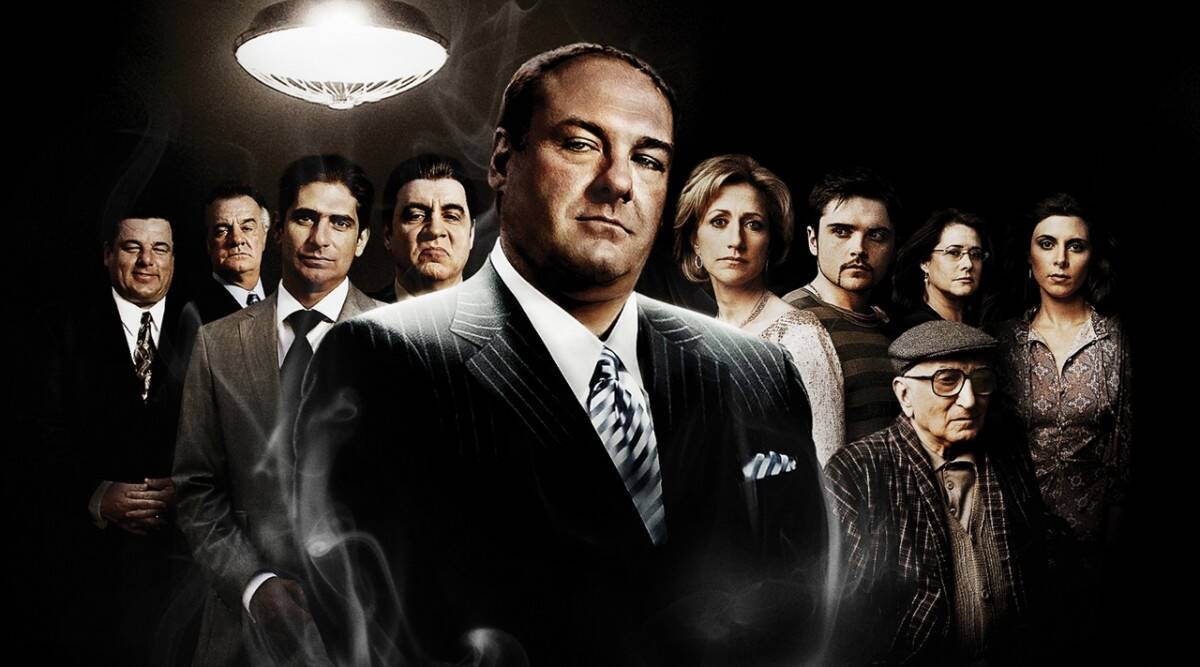 Cast: James Gandolfini, Lorraine Bracco, Edie Falco
Writer: Michael Imperioli
Director: David Chase
Release Date: 10 January 1999
IMDb: 9.2/10
Rotten Tomatoes: 92%
Streaming Platform: Hulu
The Sopranos is another great crime TV series about our main character named, Tony Soprano. Tony is an Italian mafia having personal and professional issues regarding his family and his role as a leader of his organization. Because of this mental turmoil, he attends professional psychiatric counseling.
The Sopranos is considered one of the greatest crime shows like Power in history and has won prestigious awards.
4. Sons of Anarchy
Cast: Charlie Hunnam, Katey Sagal, Ron Perlman, Maggie Siff, Kim Coates, Theo Rossi, Dayton Callie 
Writer: Kurt Sutter
Director: Paris Barclay, Adam Arkin, and Peter Weller.
Release Date: September 3, 2008
IMDb: 8.5/10
Rotten Tomatoes: 88% 
Streaming Platform: Netflix, Hulu, and Amazon Prime Video.
"Sons of Anarchy" is a gripping television series available on Prime Video that delves into the intense and dangerous world of an outlaw motorcycle club known as SAMCRO (Sons of Anarchy Motorcycle Club Redwood Original). Created by Kurt Sutter, the show follows the life of Jackson "Jax" Teller, played by Charlie Hunnam, as he navigates the complexities of loyalty, brotherhood, and the blurred lines between right and wrong.
Led by the charismatic and enigmatic Clay Morrow (Ron Perlman) and Jax's mother, Gemma Teller Morrow (Katey Sagal), the club faces internal power struggles, conflicts with rival gangs, and encounters with law enforcement. As Jax strives to honor his father's legacy while also seeking a better life for his family, he becomes entangled in a web of violence, betrayal, and moral dilemmas.
3. Snowfall
Cast: damson Idris, Carter Hudson, Emily Rios
Writer: John Singleton
Director: John Singleton
Release Date: 5 July 2017
IMDb: 8.2/10
Rotten Tomatoes: 90%
Streaming Platform: Hulu
Snowfall is an American crime thriller that talks about the boom of drug abuse by young men in the city of Los Angeles. The lives of people intersect, and various elements of hunger for power, crime, and drugs unfold. It follows two main characters, a young drug dealer named Franklin and a CIA agent named Teddy.
The show is extremely compelling and interesting and puts some light on drug abuse among teens.
2. Breaking Bad
Cast: Bryan Cranston, Anna Gunn, Aaron Paul
Writer: Vince Gilligan
Director: Vince Gilligan
Release Date: 20 January 2008
IMDb: 9.5/10
Rotten Tomatoes: 96%
Streaming Platform: Netflix
Breaking Bad is an insanely popular and very well-loved crime thriller TV series that is available to watch on Netflix. it has a great plot about organized crime, and the cast is also very talented. It also won the prestigious Golden Globe Award.
Breaking Bad follows a high school chemistry teacher named Walter White and his former student Jesse Pinkman, who indulges in the production of crystal meth to earn enough money. Walter White finds he has cancer and wants to secure his family's future. Before his death, he, along with his student, worked in the drug trade and lived a double life.
1. Narcos
Cast: Wagner Moura, Boyd Holbrook, Pedro Pascal
Writer: Chris Brancato
Director: Jose Padilha
Release Date: 28 August 2015
IMDb: 8.8/10
Rotten Tomatoes: 89%
Streaming Platform: Netflix
Narcos is a popular crime drama series set in Colombia and is based on the true story of Pablo Escobar, a fearsome drug kingpin. It follows his life as a leader and the criminal exploits he committed throughout his life. Narcos also covers the stories of other drug gods who exploited the country and became billionaires.
It is a great show with a real story and is a must-watch whether you enjoy shows like Power or not. The plot will keep you hooked and will also educate you about the true life of these people.