Aside from the captivating plots, larger-than-life, and cartoon characters, there is another component of films that makes them unforgettable. What is a decent film without memorable phrases that stick with you much after you've seen it? But have you heard about the best quotes the Crow movie has?
Despite a poor box office in theatres, Alex Proyas' live-action version of James O'Barr of the same title garnered a cult after, mainly to the popularity of the adaptation and the stunning appearance of Brandon Lee, which would be his final following his tragic death during filming.
The film has a lot of incredibly memorable lines that wonderfully encapsulate the adaptation's ideas and emotions while also building a terrifying and compelling anti-hero in the figure of Eric Draven (Lee). The cast members include Michael Massee, Bai Ling, Anna Levine, David Patrick Kelly, Angel David, Laurence Mason, and many more.
The Crow is among those movies that have a plethora of amazing quotations to choose from. The film's dark and somber plot of vengeance and lost love, and also Brandon Lee's sad death earned it a cult following.
When Eric Draven (Lee) is resurrected from the tomb, the movie offers hard-hitting and scary statements, as well as the occasional sardonic one. We've gathered a number of the finest crow quotes. You gonna learn everything relating to the crow quotes here.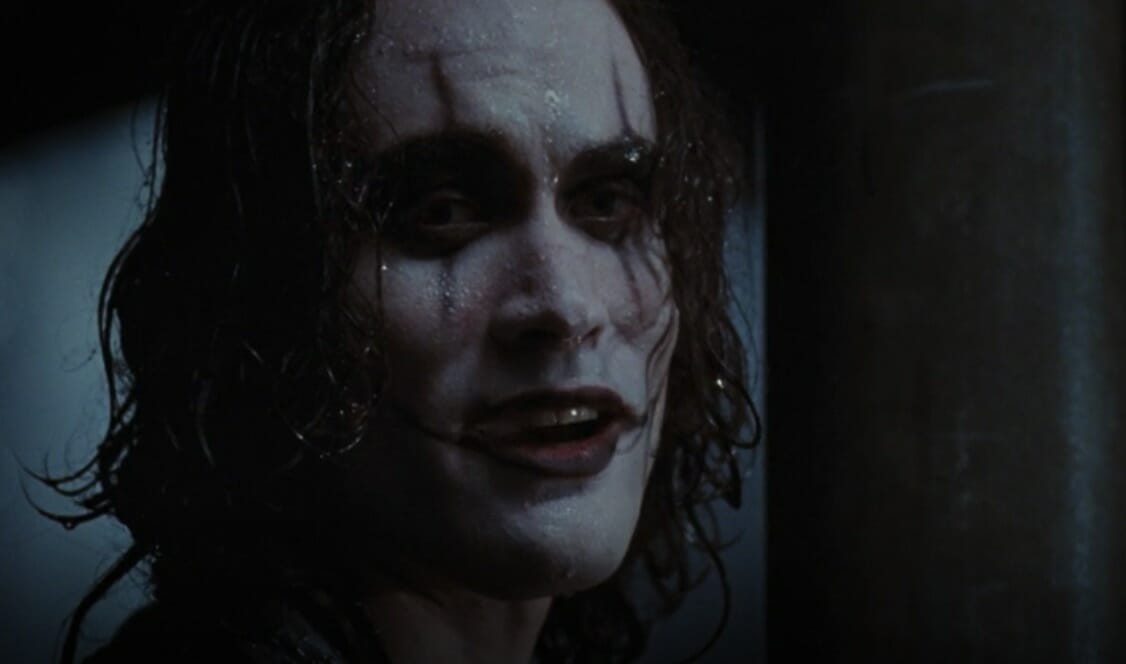 10. "Fire It Up! Fire It Up! Fire It Up!"
The Crow had a dark ensemble cast, including the group involved in the deaths of Eric Draven and Shelly Webster (Sofia Shinas), which included Tin-Tin (Laurence Mason), Skank, Funboy, and T-Bird (David Patrick Kelly).
The squad serves Top Dollar (Michael Wincott) and is frequently tasked with lighting annual fires on Devil's Night to wreak chaos throughout Detroit. That prompted their ritualistic cry of "Fire it up!" the wrong things they utilized to have fun and lift themselves, highlighting the film's unlawful aspect.
9. "You Heard Me Rapping, Right?"
Eric Draven exploited his unique position as a resurrected angel of vengeance to construct an imposing figure to exact his vengeance on, complete with face paint and terrible sadness, which he displayed while interacting with a pawn shop owner linked with Tin-Tin.
Draven called first, then burst inside the pawnshop, reading words from Edgar Allen Poe's "The Raven" to the shopkeeper and making one of the finest entrances in the movie.
8. "Tell Them Eric Draven Sends His Regards."
While Eric Draven was mystically sent back on a quest for vengeance by his crow, he didn't want to wipe out the individuals who were guilty of murdering himself and his real love; he also wanted them to know why.
He made certain that the gangs involved were well informed of why he was after them with each of his strikes. When he questioned the pawnshop owner for data on the gang after the murder Tin Tin assured him to leave a warning for his target, "Death is on its way for them. Tonight."
7. "Our Friend T-Bird Won't Be Joining Us This Evening On Account Of A Slight Case Of Death."
Eric Draven pursues T-Bird to exact revenge on his fiancée, Shelly. He kills T bird in T Bird's car accident. When the top gangster Top Dollar discovers his killing later, he is unconcerned.
Instead, he gives the entire team this one phrase. The statement is noteworthy for its clever and sardonic method of delivering information about someone's loss, and it's been used in daily situations before—but death is doubtful to be the reason.
6. "The Crow Is His Link Between The Land Of The Living And The Land Of The Dead"
When Top Dollar initially discovers Eric Draven, he is skeptical that he is immortal and has been raised from the grave. Top Dollar's "sister," Myca, is just as sick and nasty as him. She describes the significance associated with crows.
In reaction to the crow's connection to mortality and Draven's invincibility, this scenario gives another unforgettable phrase. "So shoot the crow and eliminate the bad guy," Top Dollar replies. It's a sentence that sends shivers down your spine.
5. "They're All Dead. They Just Don't Know It Yet"
When Seargent Albrecht (Ernie Hudson) first meets Eric, he has no idea who he is. Eric attempts to recall the night he attended a murder case on Devil's Night. Eric wasn't able to recall anything and inquires about Tin-Tin. Albrecht understands he is responsible for his death.
"He died a few months ago when he contacted her," Eric says, explaining that he did not murder him. The famous phrase is then delivered by him. For Eric, the individuals who took away the true love entered their death warrant at that time and are doomed to perish in some way.
4. "I thought I'd Use Your Front Door"
Among the most loveable moment is when Eric pays a sincere visit to Albrecht at his house. Eric discovers the shocking truth about his fiancée's death and witnesses her agony through Albrecht's eyes.
Eric, although being raised from the dead, still experiences anguish and a feeling of compassion. It also implies he has access to the front entrance. Albrecht believes he would disappear like a spirit, but Eric, in a tragic witty one-liner, adds he likes the old-fashioned technique.
3. "Safest Place In The World To Be"
Sarah (Rochelle Davis) has discovered the facts about Eric's resurrected body. Draven and Shelly used to look after Sarah because her mother was more concerned with drugs and alcohol. She will have no one to attend to her since their murders save Albrecht, who vowed Shelly.
Sarah explores the graveyard looking for Eric since she has no one to go back to. She fears Eric will chastise her, but Eric assures her that this is the best spot for her to be. Nobody will hurt her. Everyone is already gone, save for the individuals who loved Sarah.
2. "Childhood's Over The Moment You Know You're Gonna Die"
The Crow is about sadness, agony, and the discussion of people dying. Top Dollar has a profound insight into himself. Top Dollar informs Myca that the gravestone in the snow globe was a present from his father while staring at it.
The snow globe is not a joyous moment but rather a lesson of life's brutality. His father stated that when you understand you're going to be dead, your childhood is ended. The statement takes your breath away and makes you consider the consequences of having to confront reality and death.
1. "People Once Believed That When Someone Dies, A Crow Carries Their Soul To The Land Of The Dead."
The Crow begins with an only sound from Eric's young companion Sarah, who neatly and concisely explains the mythology of the picture with an old practice about the really real world and the future. However, it may not always work out that way for the gone.
"But something so weird hits, and so the soul is unable to sleep. The crow can then, on rare occasions, bring that soul again to redeem the wrongs."
Read More: The 10 Best The Cat in the Hat Movie Quotes To Brighten Your Day