Is there anyone who does not want to have some supernatural powers or does not want to be the superhero himself? I think no. We love superheroes and everything they do and say. Actions always influence us but words have powers too. One such famous one-power superhero is Batman, the silent Guardian.
He is the savior of the human world and fights against everything that comes to harm people in Gotham City. He fights crime and poses dramatic examples of what a real hero looks like. As just a man, Batman begins to look after the cause of crimes he believes that people deserve to live a happy life and not even in their bad dreams they will get harmed.
The craze for Batman has brought enough madness to love the hero. Comic books readers, tv-series and film watchers and cannot erase some of the famous Batman quotes ever.
A hero can be anyone. One need not be rich, good-looking, strong and all. All you need is to be dedicated to saving people at any cost. A man is to either die a hero or do nothing at all.
Not everything makes sense yet loving Batman forever and the quotes are going to stay forever. Let us peek at some Batman quotes:
20. A Hero Can Be Anyone, Even A Man Doing Something As Simple As Reassuring Putting A Coat On A Young Boy's Shoulders
This word gets spoken by Bruce when he shows his truth of being Batman to Gordon stating what Gordon had done for Bruce when he was young in Batman, The Dark Knight Rises.
19. It's Not Who I Am Underneath, But What I Do That Defines Me- Batman, Batman Begins
This line comes twice in the movie, Batman Begins in the year 2005. The first one comes when Batman comes across Rachel and the latter speaks these words in return to Batman's words that to prove how carefree he is at a hotel.
The second time the words get spoken by Batman when Rachel asks him, who the person hiding behind the mask is.
18. The Night Is Darkest Just Before the Dawn. And I Promise You, the Dawn is Coming- Harvey Dent, The Dark Knight
Everyone should be knowing that Dent is the real superhero in Captain America and neither he nor Batman is not the extreme end of the good side and thus he later changes into a villain.
17. He's the Hero Gotham Deserves, But Not the One It Needs Right Now- Commissioner Gordon, The Dark Knight
Mark Kermode believes that in The Dark Knight, the best performance was given by Gary Oldman, as the Commissioner. He believes, Oldman is the silent guardian, a watchful protector.
16. Sometimes the Truth Isn't Good Enough. Sometimes People Deserve More, Sometimes People Deserve to Have Their Faith Rewarded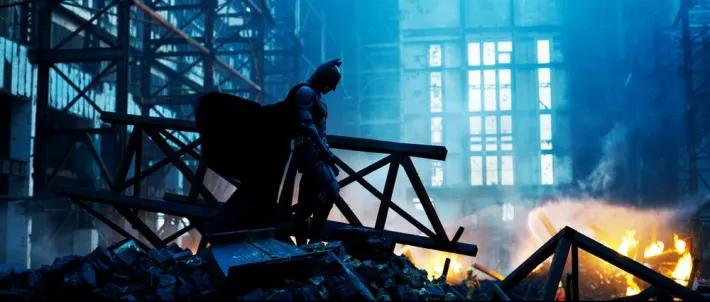 After Harvey's death, Batman speaks these words. He believes he must take the blame for all the violence for the good of all.
15. The World Only Makes Sense if You Force it to- Bruce Wayne, Batman, The Dark Knight Returns
Bruce tries to say that the best way to know all the reasons behind several troubles is to understand them and not to simply let them go.
14. Why Do We Fall, Sir? So That We Can Learn to Pick Ourselves Up Alfred Pennyworth, Batman Begins
Alfred tries to portray in Batman Begins, that one must never give up. Whatever comes up on the way, one must face it and move forward. This line became famous since it has been spoken and fans just simply love it.
13. As A Man, I'm Flesh And Blood; I Can Be Ignored, I Can Be Destroyed. But As A Symbol… As A Symbol I Can Be Incorruptible. I Can Be Everlasting. – Bruce Wayne in Batman Begins
Wayne speaks these words after getting enlightened a little more when he realized that people of Gotham city are suffering.
12. If You Are Good at Something, Never Do it For Free- Joker, The Dark Knight
Joker tells the mobster that he will find the Dark Knight for them and when asked by one of them that if it was such a simple task, why had not he done it earlier? Then Joker speaks these words.
11. Life's A Bitch. So Am I- Selina Kyle/ Catwoman in Batman Returns
These lines get spoken by Selina Kyle during her fight with Batman. When Batman hits her, he asks how could he hurt him but she gets hold of him and proves she isn't better.
10. You Either Die a Hero Or You Live Long Enough to See Yourself Become the Villain- Harvey Dent(Aaron Eckhart), The Dark Knight
Batman speaks these words to Gordon about how he is believed to be the culprit after Harvey's death. He is not like a hero like Dent and thus has killed those people.
9. I Won't Kill You, But I Don't Have to Save You – Batman, Batman Begins
These words are spoken by Batman when he and Henri come across each other on a subway train that is going to blow up soon and Batman leaves while Henri remains.
8. I'll Be Standing Where I Belong. Between You And the People of Gotham- Bruce Wayne, Batman Begins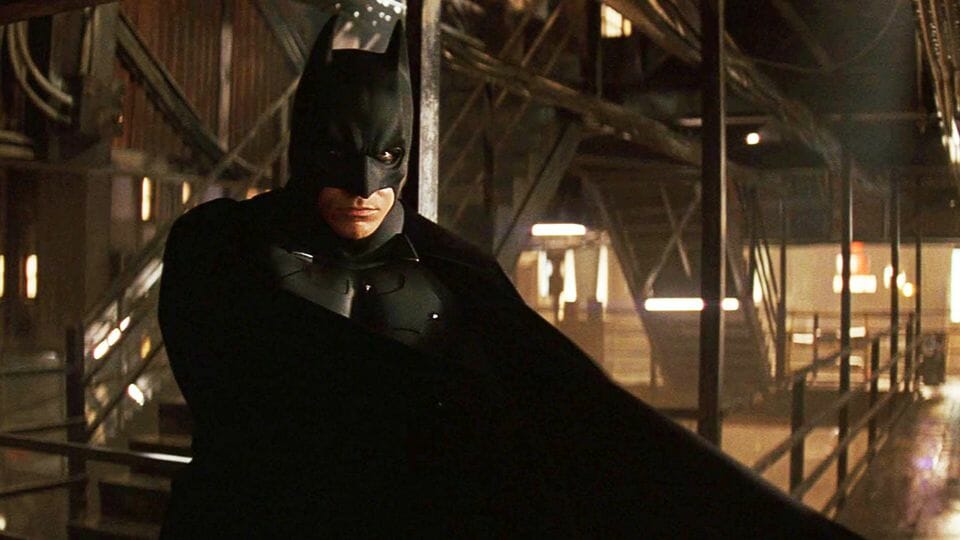 When Henri tells Bruce that he should be helping him as he was one of his students but Batman speaks these words to prove that he is all loyal to Gotham.
7. If This Man is Everything That You Say He is, Then the City Needs Me- Bruce Wayne, The Dark Knight Rises
When Alfred speaks about Bane and how much trouble he is spreading, Bruce gets determined to save the Gotham city from every danger that is getting posed by Bane.
6. Bats Frighten Me. It's Time the World Share My Dread.- Bruce Wayne, Batman Begins
Bruce here says these words to Alfred that when he was young, he was afraid of bats, and even at this age, he gets terrified at their sight.
5. Tell Me Where the Trigger is. Then…You Have My Permission to Die-Batman, The Dark Knight Rises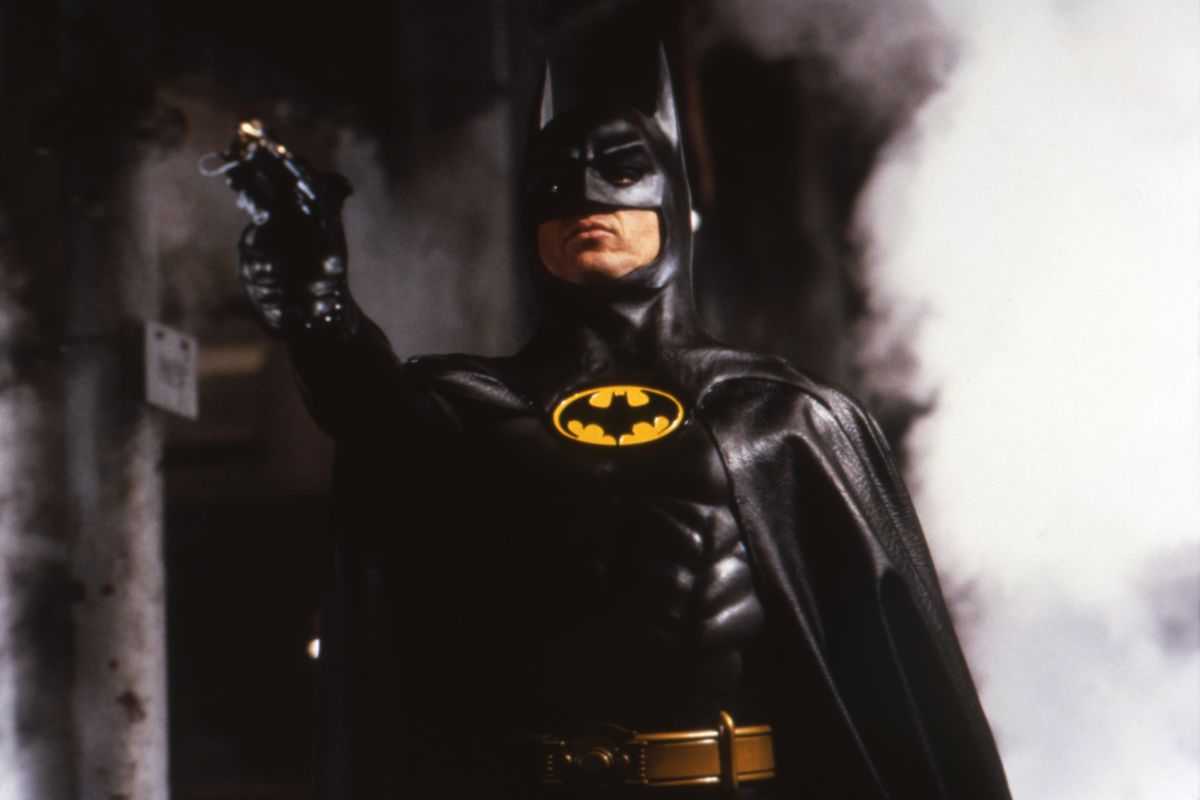 Such lines have to severe impact. Batman speaks these words to Bane who is on the verge of blowing up the city but Batman is there, so of course, nothing sort of this would happen.
4. Have You Ever Danced With the Devil in the Pale Moonlight?" is Most Famously- The Joker (Jack Nicholson) to Bruce Wayne (Michael Keaton) in Batman (1989)
These words get spoken by Joker while having a conversation with Bruce Wayne. They always were rivals but deep down they had the utmost respect for each other and that is why their conversations are short but deep.
3. I'm Not Wearing Hockey Pads- Batman, The Dark Knight
There comes a group of men who tries to fight alongside Batman and one among them asks Batman, What's the difference between you and me? Batman is a very charming gesture and speaks these words to him.
2. I'm Not Afraid. I'm Angry- Bruce Wayne, The Dark Knight Rises- Bruce Wayne, The Dark Knight Rises
These words are spoken by Bruce when he gets to know about all the troubles and chaos that Bane is creating in the city of Gotham.
1. Batman Has No Limits- Bruce Wayne, The Dark Knight
This is a famous statement that Batman says when Alfred tries to remind him that he should be knowing his limits and where to stop.
Other such famous Quotes are:
You are as precious to me as you were to your own mother and father ." — Alfred Pennyworth
Ladies. Gentlemen. You have eaten well. You've eaten Gotham's wealth. Its spirit. Your feast is nearly over. From this moment on…none of you are safe.
Sometimes it's only madness that makes us what we are." – Batman, 'Arkham Asylum'
Your anger gives you great power. But if you let it, it will destroy you… as it almost did me." — Henri Ducard
No Miracles, no Mercy, no Redemption, no Heaven, no Hell, no Higher Power. Just Life. Just… Us
A holy priceless collection of Etruscan snoods!" – Robin "Endure, Master Wayne.
Criminals, by nature, are a cowardly and superstitious lot ." "I'm not going to kill you. I want you to do me a favor. I want you to tell all your friends about me.
If I have to have a past, then I prefer it to be multiple choice." – Alan Moore
Maybe That's What Batman Is About. Not Winning. But Failing, And Getting Back Up. Knowing He'll Fail, Fail A Thousand Times, But Still Won't Give Up.
Batman Believes Our Glory is in Coming Back Stronger "Our greatest glory is not in ever falling, but in rising every time we fall.
Sometimes it's only madness that makes us what we are
What is the order to Watch Batman Movies?
Batman: The Movie in the year 1966,
The Batman in the year 1989,
Batman Returns in the year 1992,
The Batman Forever in the year 1995,
Batman and Robin in the year 1997,
Batman Begins in the year 2005,
The Dark Knight 2008
The Dark Knight Rises in the year 2012
Batman V Superman: Dawn of Justice in the year 2016
Suicide Squad in the year 2016
Justice League in the year 2017
The Lego Batman Movie in the year 2017
Joker in the year 2019
The Batman in the year 2022
There is indeed a lot to watch but it is sure that all these are worth watching. Have you watched all of them? If not, you need to stream these amazing films as soon as possible.
The number itself proves how much people loved it for which several films have been made just to satisfy fans' demands. With advanced techniques, the drama, action, crime, and thrills are all being enhanced and the overall execution of both and roles of characters are developing day by day.
Related: What Robert Pattinson has to say about The Batman?
Will There Be More Films?
To be honest it seems Batman is not ended yet. You won't be getting a film very soon but there is a high chance that more films are to be made. No, as such official declarations have been made about when is the next film going to come or what will be the story, and who will be there but some sequels are yet to be released.
Be sure that more films will come but wait a little more to get all details.
Conclusion
Batman Franchise is never-ending and so is the love for Batman movies and Batman comics. These iconic batman quotes are not even 10% of the total number of quotes but since loved most, these are mostly said.
It may seem that everything's impossible but with a superhero like this in the Gotham City, all those dreadful things to be easily stopped, be it crime or evil. I'm The Goddamn Batman by Frank Miller is also a famous quote that had even made headlines during that time.
However, no wonder women are also evidently seen to be arising to save the world. Previously men were the sole actors and heroes to be so brave and portrayed and stop the world from burning.
For more quotes, lists, series, movies, or updates, stay tuned with us and be sure to get relevant details as soon as we get them.