The Hulu streaming service is quickly becoming one of the most recognized platforms among movie buffs. Its wide range of content from various genres adds to its attractiveness. This platform is the best place to find your favourite documentaries, whether crime or inspirational. The stories are real accounts of the events and an engaging watch for anyone new to the genre. So we bring you a list of best documentaries to watch on Hulu from its plethora of brilliant content.
1. RBG
Directors: Betsy West, Julie Cohen
Cast: Ruth Bader Ginsburg, Gloria Steinem, Nina Totenberg
IMDb Rating: 7.6/10
Rotten Tomatoes Rating: 3.5/4.0
Ruth Bader Ginsburg has cemented her legendary status within the U.S Legal system. She has fought for decades to ensure a safer world for women, which has transformed her into an icon of recent times. Directed by Betsy West and Julie Cohen, the film premiered in the year 2018. The documentary, streaming on Hulu, chronicles her rise from the bottom. Eventually, she becomes the Second Female Supreme Court of the United States Associate Justice. It shows in great detail the discrimination and setbacks she had to face in her career. In the end, her success stands as a reward for perseverance. The film covers multiple interviews of Ruth Bader Ginsburg with several prominent feminists of the day. It gives us behind the scenes glimpse into the bureaucracy of the Supreme Court. The critically acclaimed movie won multiple honours. It is an encouraging tale of success and among the best documentaries on Hulu.
2. Free Solo
Directors: Elizabeth Chai Vasarhelyi, Jimmy Chin
Cast: Alex Honnold, Tommy Caldwell, Jimmy Chin
IMDb Rating: 8.2/10
Rotten Tomatoes Rating: 3.5/5
Free Solo is a display of 100 minutes of skill, fearlessness, and an ultimate hunger for ambition. Alex Honnold was already an accomplished athlete. But his scaling of El Capitan in Yosemite National Park made him a part of the folklore. He attempted and successfully accomplished the 3,200 ft climb without any ropes or protective equipment. The documentary was produced by National Geographic Partners and made its premiere at Telluride Film Festival. The direction of Jimmy Chin and Elizabeth Chai Vasarhelyi will leave everyone gaping with their content. The camera remains focused entirely on climber Alex Honnold; viewers get the feeling of climbing El Capitan along with Honnold. Free Solo is one of the finest documentaries available on Hulu right now and is a must-see.
3. Three Identical Strangers
Director: Tim Wardle
Cast: Robert Shafran, Michael Domnitz, Howard Schneider
IMDb Rating: 7.7/10
Rotten Tomatoes Rating: 3.0/4.0
Finding out that you have two identical siblings at the age of 19 can be overwhelming for most of us. It was the same shock that awaited Edward Galland, David Kellman when they met at a college in New York. Soon after, their third brother Robert Shafran united with them as well. The triplets were separated at birth when three different families adopted them. Finally united, the siblings began to live together as brothers and opened a restaurant soon enough. However, as days passed, their relationship continued to become more strained as differences among them arose. Three Identical Strangers reaches a crescendo with a final, startling revelation. Rated highly on Rotten Tomatoes, the film leaves you at the edge of your seat.
4. Minding the Gap
Director: Bing Liu
Cast: Keire Johnson, Bing Liu, Zack Mulligan
IMDb Rating: 8.1/10
Rotten Tomatoes Rating: 4/5
Minding the Gap tells the story of three friends living in Rockford, Illinois. Bing Liu, Keire Johnson, and Zack Mulligan grow up closely sharing their love for skateboarding. The skateboard for them stand out as more than just a hobby- it was a way of life. But as adulthood approaches, the three comes face to face with the realities of the actual world. Their life lacks the content they had hoped for as they try to fight external forces. Director Bing Liu shed light on important themes of domestic violence, racial prejudice, and isolation through the story of the film's primary cast. It continues to manifest in a cyclical form and remains ingrained in the consciousness of modern society. Its piercing narrative earned it a nomination at 91st Academy Awards for the Academy Award for Best Documentary Feature.
5. Fyre Fraud
Directors: Jenner Furst, Julia Willoughby Nason
Writers: Lana Barkin, Jenner Furst
Cast: Alyssa Lynch, Bella Hadid, Ja Rule
IMDb Rating: 6.8/10
Rotten Tomatoes Rating: 7/10
Fyre Fraud was released on Hulu in January of 2019. It reveals the story of the real-life epic failure that was the Fyre Festival. Directors Jenner Furst and Julia Willoughby Nason narrate a tale about Fraud with hundreds of victims. The documentary provides an in-depth understanding of the Fyre Festival set up by Billy McFarland. Through the accounts of multiple insiders and victims, the content narrates the events exactly as it happened. The film release was followed shortly by a similar documentary on Netflix. But as its Rotten Tomatoes score suggest, the Fyre Fraud is easily the better one.
6. Apollo 11
Director: Todd Douglas Miller
Cast: Neil Armstrong, Michael Collins, Buzz Aldrin
IMDb Rating: 8.2/10
Rotten Tomatoes Rating: 3.5/4.0
Apollo 11 was a historical masterpiece by director Todd Douglas Miller. Among the best documentaries on Hulu, it is able to capture the significance of one of the greatest moments in human history successfully. The movie keeps the tension high, and the audience waiting as one incident follows the other. The moon landing has been covered substantially in the past decades. Apollo 11 reimagines the premise by doing away with narration. Instead, the entire film appears as a collage of archival footage of the Apollo program. This departure from the norm separates it from former editions of the story and successfully transforms it into an experience to behold. The movie made its debut at Sundance Film Festival in 2019, held by Sundance Institute, and earned enviable reviews from critics.
7. Crime + Punishment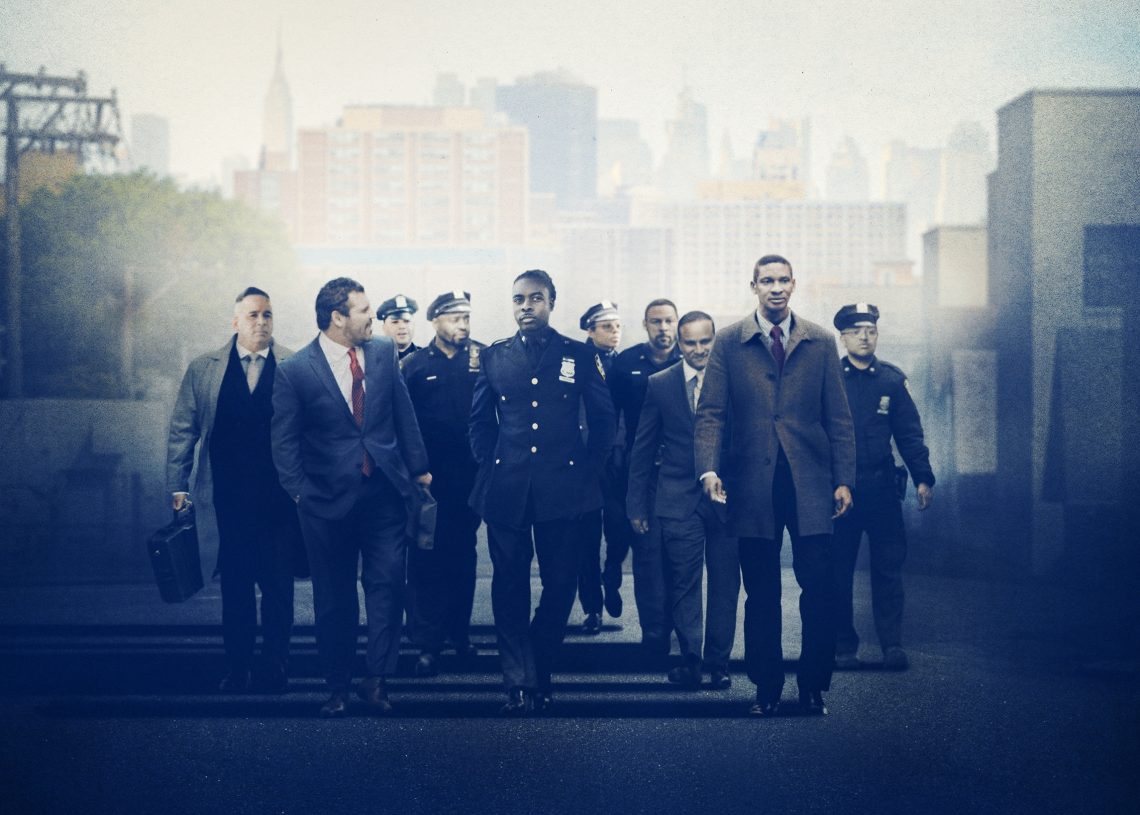 Director: Stephen T. Maing
Cast: Edwin Raymond, Sandy Gonzales, Manuel 'Manny' Gomez, Rukia Lumumba, Manuel Gomez
IMDb Rating: 7.4/10
Rotten Tomatoes Rating: 4.5/5
Crime+Punishment is perhaps the most socially relevant documentary on Hulu. It raises questions on the subjects of recent Police brutality across America and brings into a frame of the shooting of Black Americans like Michael Brown. Director Stephen Maing tries to tell a story of prejudice and police corruption in this two hours long run time. It moves forward into halves. One deals with a wrongful lawsuit, the other shows the continuance of quotas in NYPD. The Latino and Black officers face stiff marginalization within the force. Through multiple staff recordings and personal interviews, the movie tells the story of their experiences, the hypocrisy among the men within the system that still exists. The movie's content lists examples to exhibit the struggles of the Latino and Black officers. Powerful and motivating, the movie proves its relevance in these troubled times.
8. The Beatles: Eight Days a Week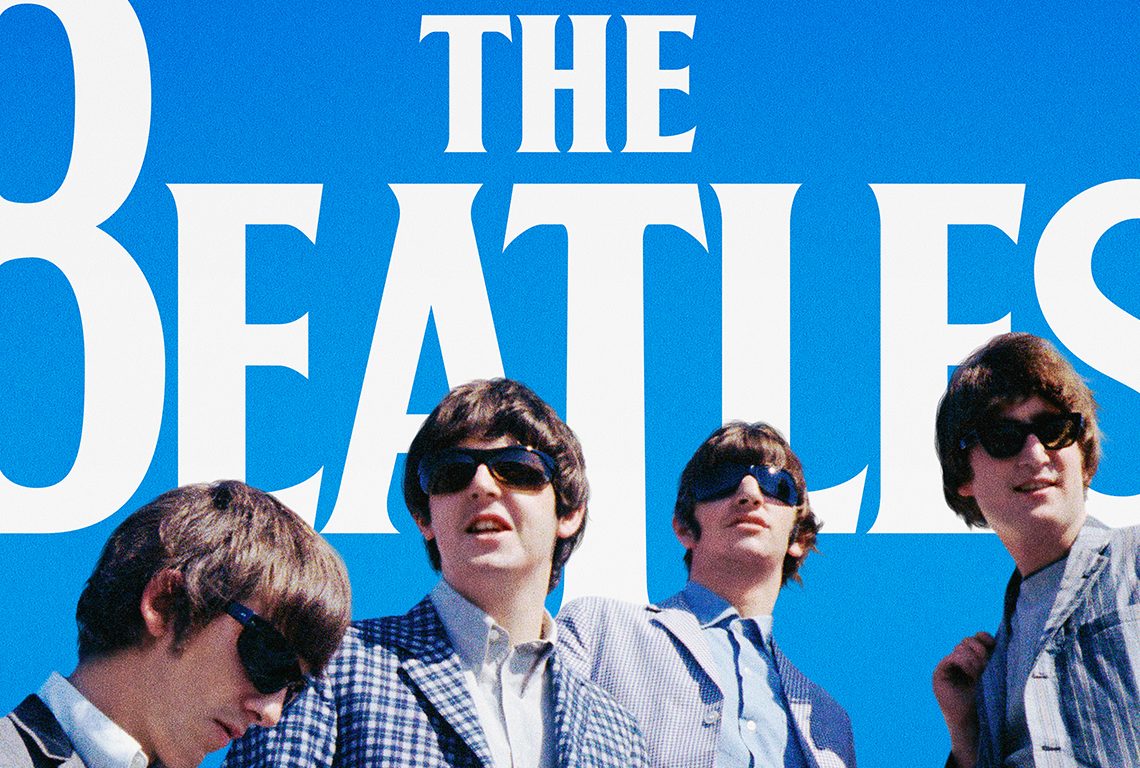 Director: Ron Howard
Writers: Mark Monroe, P.G. Morgan (story consultant)
Cast: The Beatles, John Lennon, George Harrison
IMDb Rating: 7.8/10
Rotten Tomatoes Rating: 3.5/5
The Beatles: Eight Days a Week is a documentary for every music fan. It is among the most-watched documentaries currently on Hulu. Releasing in September 2016, it was one of the most anticipated music documentaries of the year. The soaring heights reached by The Beatles is not unknown to anybody. Yet Ron Howard chooses to set his movie between 1962-1966. It was just before the band made the ideological shift in their music. It makes use of the band's archival footage from their tours in the States as well as in England. Although it missed the best documentary Oscar, the film succeeded in bagging an Emmy. The cast of the film included Beatles member McCartney. The movie captured the memories of the band and their tours sensationally. There could not have been a better way to celebrate 50 year anniversary of the band's final concert.
9. Jiro Dreams of Sushi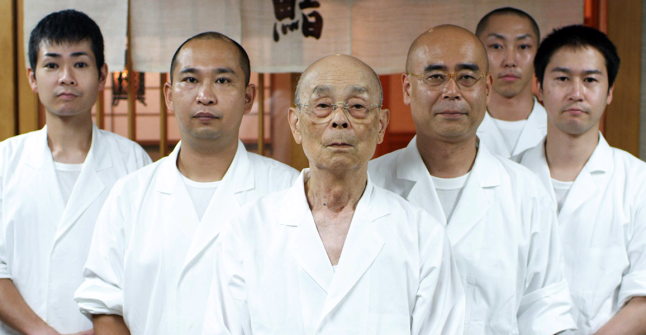 Director: David Gelb
Cast: Jiro Ono, Yoshikazu Ono, Masuhiro Yamamoto
IMDb Rating: 7.9/10
Rotten Tomatoes Rating: Jiro Dreams of Sushi
Director David Gelb's documentary introduces viewers to the ancient culinary art of making Sushi. Recognized widely as the greatest sushi chef alive, Jiro Ono's journey to the top was tough. It began with him traveling to Tokyo to become a sushi chef. Ono worked tirelessly so that he may earn enough to realize his dream of opening his own restaurant. Eventually, he succeeded and opened Sukiyabashi Jiro in 1965. Finest of documentaries on Hulu, the movie capture the master perfecting his art. His finesse, dedication, and commitment have encouraged youth into the culinary world. Users of Netflix and Amazon Prime must be already familiar with him as the documentary is everywhere. Which proves you cannot afford to skip him. Life stories like him are ones to inspire.
10. Wilderness of Error
Director: Marc Smerling
Writers: Andrew Jarecki, Marc Smerling, Zachary Stuart-Pontier
Cast: Clay Boulware, John Morgan, Logan Stearns
IMDb Rating: 6.4/10
Rotten Tomatoes Rating: 6/10
Currently streaming on Hulu, Wilderness of Error is a pulsating true-crime documentary. The documentary was released in September 2020 as a five parts series on FX. It is based on the book by Errol Morris and is centred around Jeffrey MacDonald. The documentary focuses on the trials of the Army Surgeon's relation to him murdering his family. He has been in prison since 1982. But director Marc Smerling's content poses the question of the man's innocence. Crime documentaries are filled with twists and turns. It is no different with Wilderness of Error as every episode leaves you with a question.
11. Honeyland
Directors: Tamara Kotevska, Ljubomir Stefanov
Writers: Tamara Kotevska, Ljubomir Stefanov
Cast: Hatidze Muratova, Nazife Muratova, Hussein Sam
IMDb Rating: 8/10
Rotten Tomatoes Rating: 4/5
The Macedonian Honeyland poses important questions about the sustainability of this planet. Made by Tamara Kotevska and Ljubomir Stefanov the movie, focuses on the life of beekeeper Hatidze Muratova. She remains alone in the mountains of Macedonia with her mother and her bees. But her life changes once her new neighbours move in. Insightful, her story shows the depletion of biodiversity on the planet and the rising tide of consumerism. It speaks massively about the impact of climate change on the environment of the world. The movie earned a nomination in the 92nd Academy Awards and received many acclaims. Muratova's story is inspiring. And it compels you to take a page out of her life and work towards restoring balance in the ecosystem.
12. Jane
Director: Brett Morgen
Writers: Brett Morgen, Jane Goodall
Cast: Jane Goodall, Hugo Van Lawick, Hugo Eric Louis van Lawick
IMDb Rating: 7.8/10
Rotten Tomatoes Rating: 4/5
Dame Jane Goodall has been nothing short of genius in her field. Recognized far and wide for her research, she had revolutionized her field with her research on chimpanzees. Her study of the species began in Gombe Stream National Park in Tanzania in 1960. The documentary Jane, available on Hulu, does justice to her legacy. It deals heavily with her research and her contributions in her field. But the documentary also possesses a humane touch. It is one of the best movies made in her life and research. It spends much time in her personal life alongside her work, enabling the viewers to see a side of her character like never before.
Documentaries are a brilliant genre to hold up stories of real lives. For anyone who loves these stories, the list holds some great content to explore. For others, this might be a great place, to begin with. The documentaries available on Hulu are of varied nature. But certainly, all their content is of superior class. And if you visit the Hulu site regularly, you will have to watch them all.