War is horrible. It's violent and terrible. It obliterates people, nations, and cultures. It influences the present, the past, and the future. And for this reason, both moviegoers and filmmakers are still fascinated by it. Stories about battle expose humanity's actual nature during its darkest moments. There are many on the World War too. List of best war movies only on Amazon Prime Video is sorted for you all.
These dramas aren't typically flag-waving patriotic movies because they frequently deal with the military and depict tales of heroic troops. Instead, a war film can be strongly pacifist, revolutionary, and critical of the political figures who push us into warfare.
The top 20 World War films ever filmed that can currently be streamed on Amazon Prime are listed below. It broadens your understanding of what war is by including traditional and unconventional selections and some of the classics.
20. Home of the Brave
Director: Irwin Winkler
Writer: Mark Friedman, Irwin Winkler
Cast: Samuel L. Jackson, 50 Cent, Jessica Biel
IMDb: 5.6
Rotten Tomatoes: 22%
The psychological drama "Home of the Brave" follows a group of American soldiers preparing to return home following a problematic deployment in Iraq. It explores the psychological repercussions of war on the human mind.
Days before their return, though, militants surprise the squad inside an Iraqi village, setting off catastrophic combat that results in many soldiers being killed and the remaining ones suffering grave injuries.
The story then shifts to the United States and centers on Will Marsh, Vanessa Price, Tommy Yates, and Jamal Aiken, four soldiers from the same platoon, attempting to adapt to daily life.
But what was previously routine is now out of reach because of their severe wounds and PTSD attacks, which forbid them from leaving the battlefield. This is one of the best war movies.
19. Lions for Lambs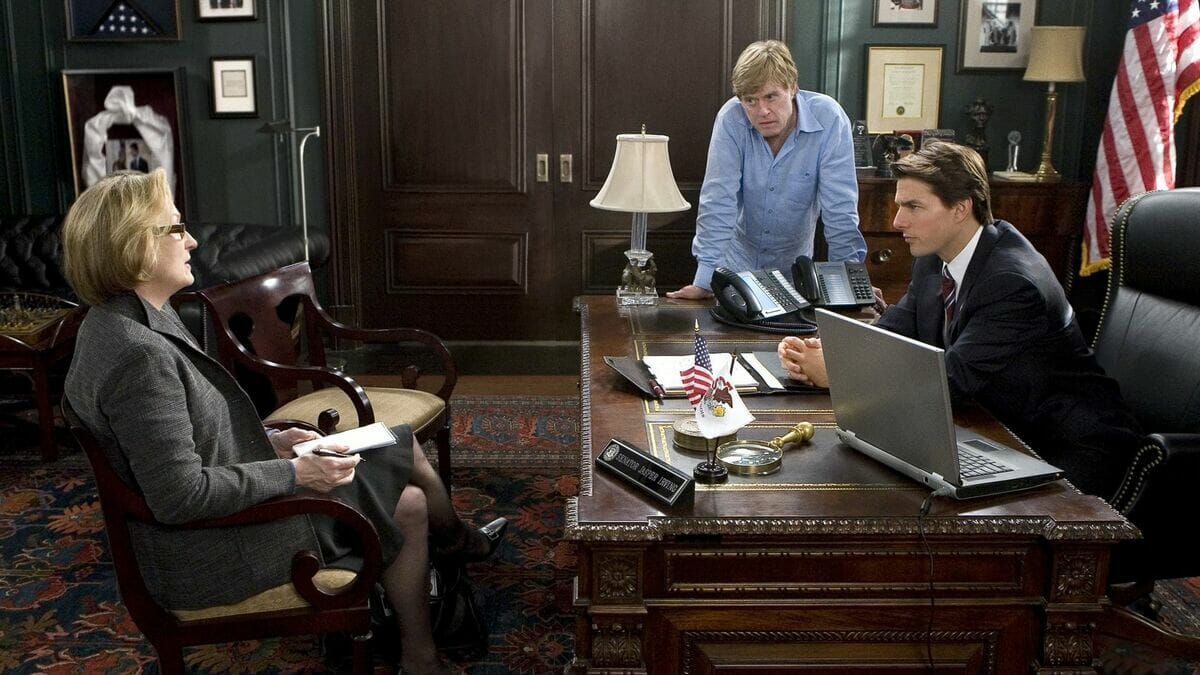 Director: Robert Redford
Writer: Edward Tang, Jackie Chan
Cast: Jackie Chan, Eva Cobo, Carol Cheng, Shoko Ikeda
IMDb: 6.2
Rotten Tomatoes: 27%
At the beginning of "Lions for Lambs," two intelligent college students named Arian and Ernest are followed as they join the war in Afghanistan after being inspired by their lecturer Dr. Malley's beliefs.
However, the two find themselves ambushed on a ridge, with Taliban fighters closing in quickly as they battle bravely in the unfamiliar land.
The story then shifts to two other parallel stories. In one, Dr. Malley seeks to connect with a wealthy student, while in the other, Senator Jasper Irving gives an interview on her strategies for winning the war in Afghanistan.
The movie promises a heart-pounding conclusion that will stick with you long after the credits have finished rolling since Arian and Ernest are the links between the two Stateside stories.
18. The Thin Red Line
Director: Terrence Malick
Writer: Edward Tang, Jackie Chan
Cast: Jim Caviezel, Sean Penn, Nick Nolte
IMDb: 7.6
Rotten Tomatoes: 81%
The Thin Red Line, set during the Guadalcanal campaign of World War 2, centers on an army unit called C-for-Charlie that arrives on the island as reinforcements to help defend it from the Japanese.
Even though the gang consists of strangers, the movie shows how the conflict alters their outlook on life and fosters the development of an almost indestructible brotherhood.
The film is an outstanding commentary on the atrocities of war and how it ruins everything humans stand for, chronicling every experience, from the company's arrival to the exhausting battles and final goodbyes. This is one of the best war movies.
17.13 Hours: The Secret Soldiers of Benghazi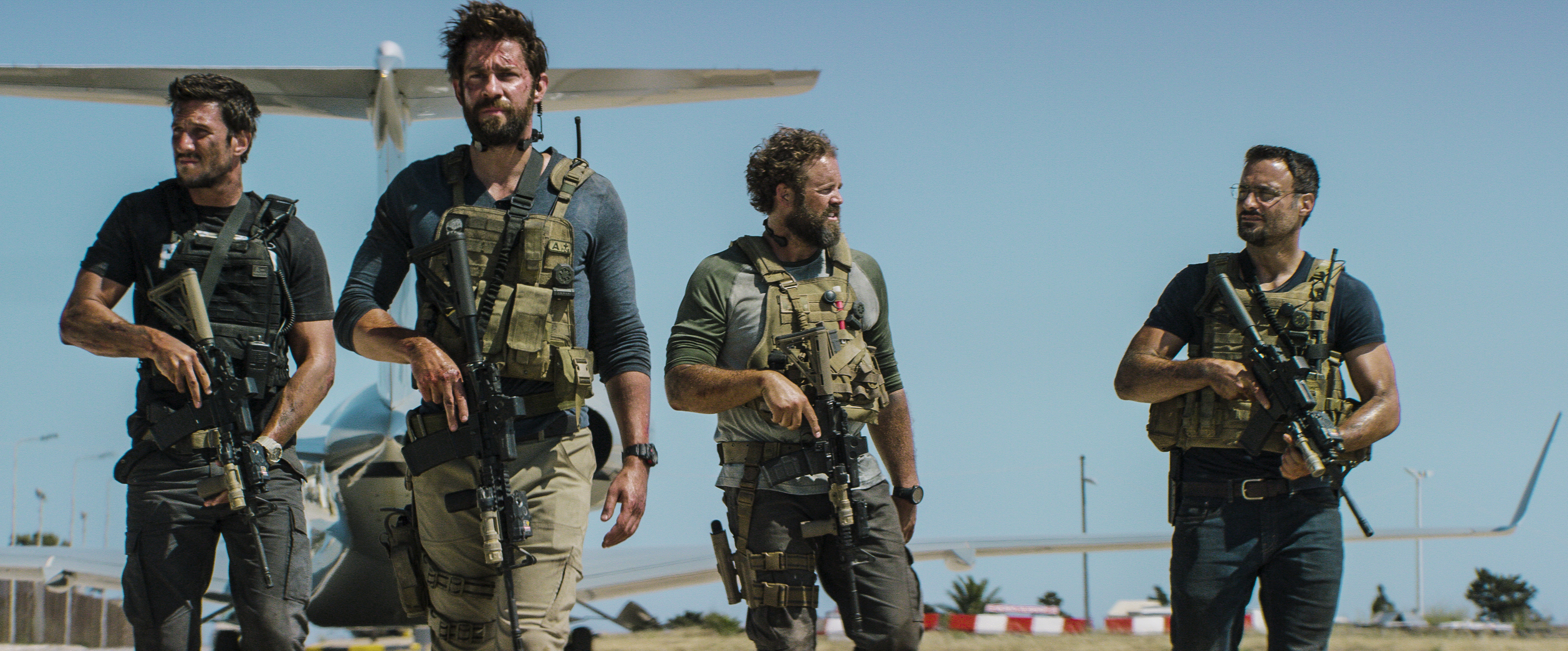 Director: Michael Bay
Writer: Chuck Hogan, Mitchell Zuckoff
Cast: John Krasinski, Pablo Schreiber, James Badge Dale
IMDb: 7.3
Rotten Tomatoes: 51%
"13 Hours: The Secret Soldiers of Benghazi," which is based on actual events and takes place in the days after Gaddafi's overthrow, shows how a squad of fiercely armed rebels launched a catastrophic assault on a U.S. stronghold in the country of Libya that claims the life of an American ambassador.
The situation is judged urgent, and the United States is unsure of how to react or save the hostages inside because armed fighters entirely overrun the compound.
Six CIA contractors attempt to carry out a risky rescue mission that has never before been tried. Still, most people are unaware that the CIA keeps watching from a covert post nearby, despite being under strict orders not to leave the facility. This is one of the best war movies.
16. City of Ghosts
Director: Matthew Heineman
Writer:
Cast: Abdelaziz Alhamza, Mohamad Almusari, Hamoud Almousa
IMDb: 7.4
Rotten Tomatoes: 98%
"City of Ghosts" transports us to the medieval nightmare that ISIS built-in Raqqa, Syria, during the terrorist group's rule.
Raqqa is Being Slaughtered Silently, a Syrian media advocacy group, is the subject of the documentary. The unidentified citizen journalists who make up the volunteer group include. To record and describe the utter destruction of their nation, they put their own lives and the lives of their families in danger.
The group's members document every atrocity committed by the zealots who made Raqqa their de facto capital during the occupation.
The accounts from the group became the only and most convincing proof that Raqqa's residents never welcomed ISIS.
The group was the sole trustworthy information source during the unrest and blackout for the foreign media.
15. Saving Private Ryan
Director: Steven Spielberg
Writer: Robert Rodat
Cast: Tom Hanks, Matt Damon, Tom Sizemore
IMDb: 8.6
Rotten Tomatoes: 93%
"Saving Private Ryan" is a powerful film that portrays the harrowing tragedy of war. It is taken during the Normandy invasion and follows Private James Ryan as he becomes stranded inside German-controlled land.
James' siblings were all killed on the front lines. Therefore it is up to Ranger Captain John Miller to get the young soldier out of harm's way.
Therefore, John goes into enemy lines with seven of his soldiers to return a brother.
Even though it depicts the numerous tragedies of the Second World War, the film offers a profound and touching peek into the sense of friendship that the conflict instilled in every soldier. Watch it on tv or amazon prime video, but this war movie is worth a watch. This is one of the best war movies.
14. Journey's End
Director: SJouneyaul Dibb
Writer: Simon Reade
Cast: Paul Bettany, Sam Claflin, Stephen Graham, Asa Butterfield
IMDb: 6.7
Rotten Tomatoes: 91%
Based on R. C. Sherriff's 1928 play of the same name, "Journey's End" is a World War I film. The story's primary focus is the British army's C Company, stationed close to St. Quentin, France, during the spring of 1918.
Nearly 100 yards separate the soldiers' trenches from the German ones they guard. The film centers on Second Lieutenant Raleigh, who enters the tracks to join the company and has an innocent-looking face.
The young officer Stanhope, who is so overworked that he is going insane, is in charge of the men.
The headquarters instructs them to prepare for a mission involving a group of two officers and ten guys. Their mission is to cross the no-land men while dodging German bullets and capture any living enemy soldier.
The soldiers are forced to carry out the command even though it is suicide. Asa Butterfield and Sam Claflin play the key characters in the Saul Dibb-directed film.
Read More: The 25 Best War Movies on Netflix to Watch Right Now
13. Enemy At The Gates
Director: Jean-Jacques Annaud
Writer: Jean-Jacques Annaud, Alain Godard
Cast: Jude Law, Ed Harris, Joseph Fiennes
IMDb: 7.6
Rotten Tomatoes: 53%
In the World War II film "Enemy at the Gate," two elite snipers from the German and Russian armies are locked in combat in the middle of a devastated Stalingrad. The film, which is set in the early 1940s, perfectly conveys the enthusiasm and anxieties of the Battle of Stalingrad.
As the Germans approached the USSR's borders, the Russians struggled for every centimeter of their country. Vassili Zaitsev, a Russian sharpshooter, stalks the Germans while hiding.
Political officer Danilov brags about Zaitsev's victim count daily, making Zaitsev well-liked on both sides. König, one of the Germans' best snipers, is tasked with ending Zaitsev's killing rampage.
A cat-and-mouse battle between two accurate snipers who can alter the outcome of the conflict ensues. This is one of the best war movies on amazon prime.
12. Things to Come
Director: William Cameron Menzies
Writer: H. G. Wells
Cast: Raymond Massey, Ralph Richardson, Cedric Hardwicke, Pearl Argyle
IMDb: 6.6
Rotten Tomatoes: 90%
The renowned H.G. Wells wrote the sci-fi war movie "Things to Come" in black and white. The story takes place in 1940 amid the devastation caused by a fictitious world war. The world is divided into various uncivilized factions due to the protracted battle.
A devastating plague struck in 1966, killing practically the entire population of war survivors.
Few individuals can avoid contracting the black death. Following a vast rebuilding of civilization, a group relocates the remaining human population into the recently constructed underground cities.
Once again, when humanity begins to prosper, there is a violent uprising against development and technology.
11. The Great Escape
Director: John Sturges
Writer: James Clavell, W.R. Burnett
Cast: Steve McQueen, James Garner, Richard Attenborough
IMDb: 8.2
Rotten Tomatoes: 94%
A prisoner-of-war drama called "The Great Escape" is based on one of the most daring efforts to escape from jail during World War II.
The fictionalized account of a gang of POWs trying to breach the defenses of a Nazi prison camp with little chance of escape is based on a genuine story. As the crew works to build an underground passage, the convicts amuse the guards with jokes.
Even when they succeed in climbing out of the walls, the Nazis pursue them individually. The Nazis managed to arrest 73 of the 76 prisoners who escaped. The Gestapo shoots about 50 of them to death.
The mass effort to escape from the Nazi POW camp in Stalag Luft III near the Polish town of Zagan in April 1942 inspired the film. Australian author Paul Brickhill was one of the prisoners who worked on building the tunnel.
Due to his claustrophobia, he was unable to travel with them. Brickhill later wrote a first-person account of the famous prison break and became a best-seller. The lead roles did a great job. Watch it on tv or amazon prime video, but this war movie is worth a watch.
10. Dunkirk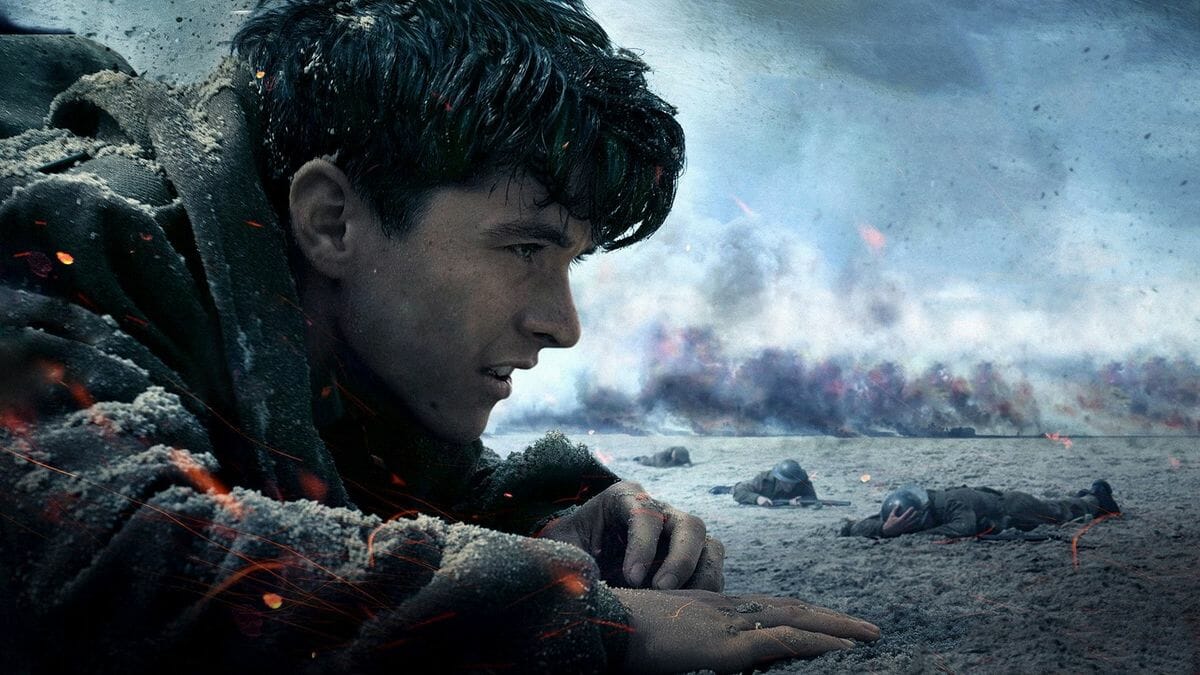 Director: Christopher Nolan
Writer: Christopher Nolan
Cast: Fionn Whitehead, Barry Keoghan, Harry Styles, Cillian Murphy
IMDb: 7.8
Rotten Tomatoes: 92%
Christopher Nolan produced and directed Dunkirk, a fantastic film about the World War II evacuation of the Allied troops, shot in IMAX, 70mm, and digital formats.
The movie portrays three viewpoints—land, sea, and air—that depict this evacuation in the film.
It chronicles the heroic courage of warriors who bravely faced tragedies. This is one of the best war movies based on a true story.
9.1917
Director: Sam Mendes
Writer: Sam Mendes, Krysty Wilson-Cairns
Cast: Dean-Charles Chapman, George MacKay, Daniel Mays
IMDb: 8.2
Rotten Tomatoes: 88%
If you haven't previously watched it, sit back down and cancel your plans for tonight, even though we'll start with 1917.
This film, which Sam Mendes directed, is based on the frightening accurate tale of two British soldiers who, during World War I, set out on a perilous journey through hostile land to get a crucial message to their compatriots on the other side.
Two soldiers are tasked with fighting against time to deliver a message that will save 1,600 troops from stepping into a fatal trap as an infantry brigade prepares to wage combat deep inside hostile territory.
Watch its horrors on tv or amazon prime video, but this war movie is worth a watch. This is based on a true story.
8. Hacksaw Ridge
Director: Mel Gibson
Writer: Robert Schenkkan, Andrew Knight
Cast: Andrew Garfield, Sam Worthington, Luke Bracey
IMDb: 6.8
Rotten Tomatoes: 84%
This is the real-life account of Congressional Medal of Honor recipient Desmond Thomas Doss, who actor Andrew Garfield portrayed.
Without ever using or carrying weapons, Doss saved 75 soldiers during the Battle of Okinawa, one of the bloodiest conflicts of World War II.
After watching this film, you should reevaluate any ideas about what it means to stand up for what you believe in. This is based on a true story.
7. Testament of Youth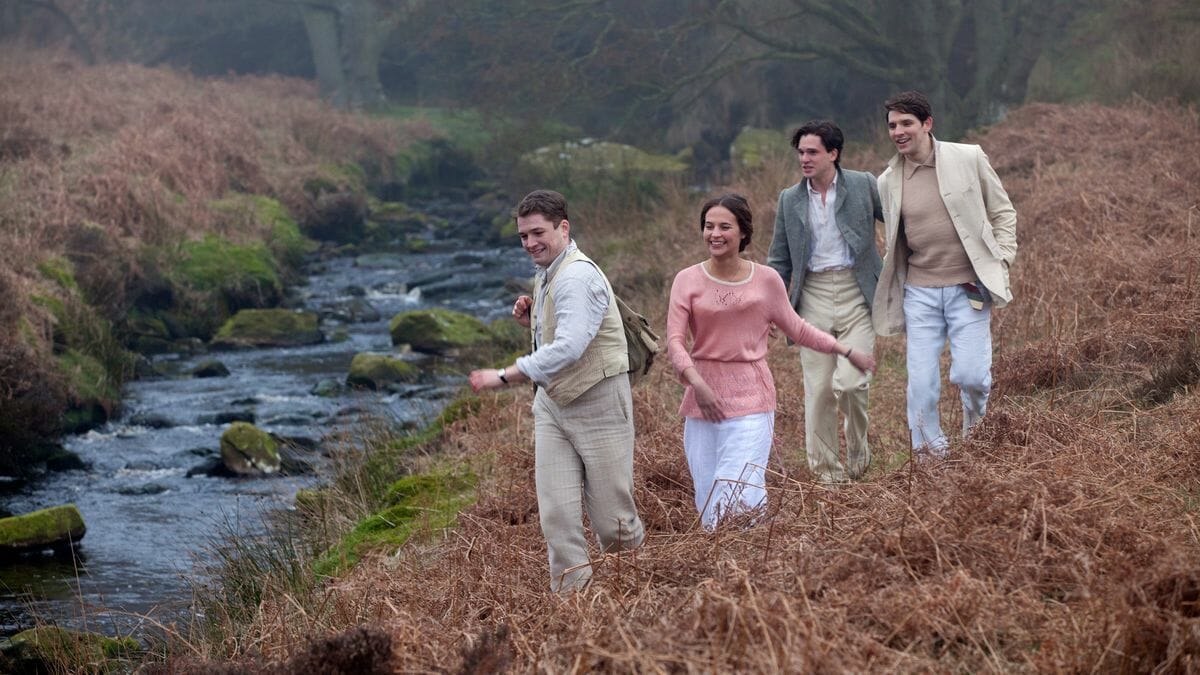 Director: James Kent
Writer: Juliette Towhidi
Cast: Alicia Vikander, Kit Harrington, Emily Watson
IMDb: 7.2
Rotten Tomatoes: 84%
Testament of Youth, a story that puts love above all else and is based on Vera Brittain's book, reveals how young people who chose to fight in the First World War idealized war and serves as a reminder of what is essential in the face of hardship and change.
When World War I breaks out and Vera, an outspoken lady from the wealthy elite, is made to fight, her life is completely turned upside down. The movie stars did a fantastic job in this one. Watch it on tv or amazon prime video, but this war movie is worth a watch.
6. Lincoln
Director: Steven Spielberg
Writer: Tony Kushner
Cast: Daniel Day-Lewis, Sally Field, David Strathairn
IMDb: 7.3
Rotten Tomatoes: 89%
Steven Spielberg's Lincoln, both a biographical and a war film, follows the last few months of ol' Honest Abe's life as he campaigns to end slavery against the backdrop of the American Civil War.
Additionally, it provides a rare nuanced portrait of Lincoln. The 16th President of the United States, as envisioned by Spielberg, author Tony Kushner, and star Daniel Day-Lewis, isn't a perfect man.
In the interest of the greater good, he is a skillful politician who is not above distorting the truth, yet he may also lose his illustrious composure when those around him stumble. In other words, the fact that he is a natural, live, breathing human being is revelatory.
The second big thrill with Lincoln is seeing Day-Lewis ignite the band of talented, supporting actors.
5. Inglourious Basterds
Director: Quentin Tarantino
Writer: Quentin Tarantino
Cast: Brad Pitt, Diane Kruger, Eli Roth
IMDb: 8.3
Rotten Tomatoes: 89%
In the film Inglourious Basterds, A small group of Jewish troops is on a covert mission to overthrow the Nazi regime and finish the war. A woman seeks revenge on the German officer who killed her family.
4. Hamburger Hill
Director: John Irvin
Writer: James Carabatsos
Cast: Anthony Barrile, Michael Boatman, Don Cheadle
IMDb: 6.7
Rotten Tomatoes: 100%
The unfortunate timing of Hamburger Hill's release in theatres coincided with Platoon and Full Metal Jacket, two films widely regarded as among the best made during the Vietnam War.
As a result, despite having numerous merits, John Irvin's 1987 portrayal of the horrors of the Battle of Hamburger Hill sometimes goes unnoticed in favor of its more well-known rival.
The entire creative effort of this film is directed toward making you care about the survival or death of the members of the 3rd Battalion, 187th Infantry, 101st Airborne Division (Airmobile). For these reasons, Hamburger Hill was the only choice to take the top spot on this list of the best war films available on Prime Video.
3. Rescue Dawn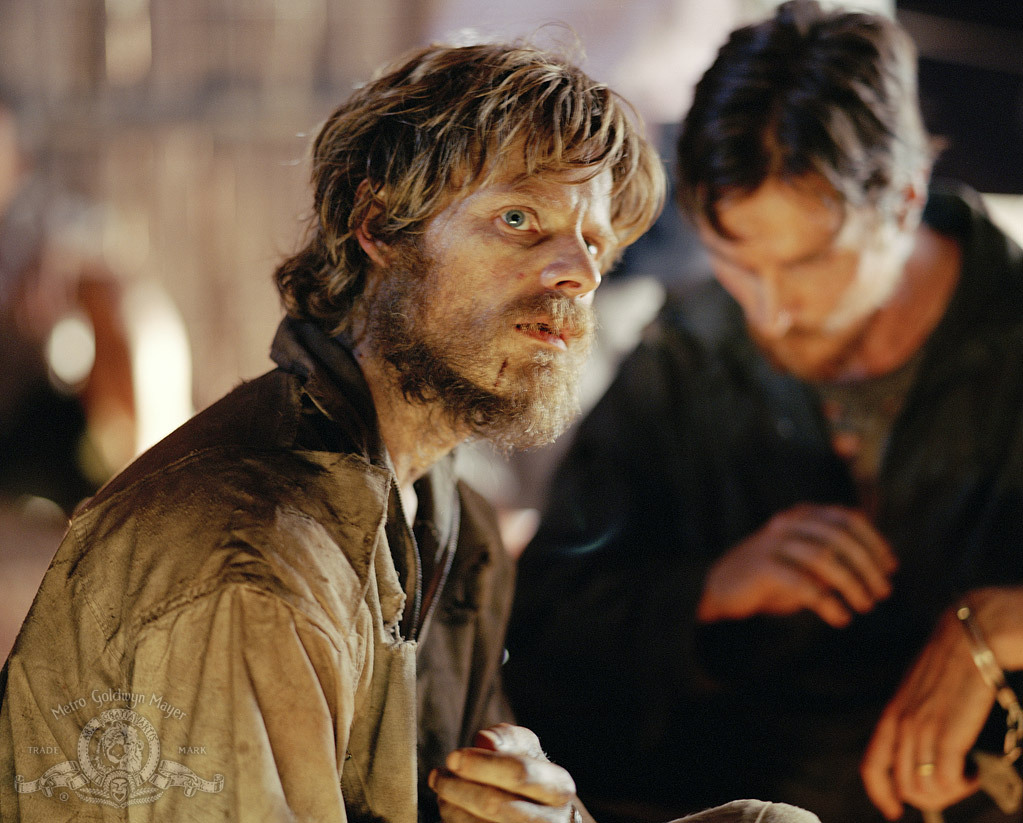 Director: Werner Herzog
Writer: Werner Herzog
Cast: Christian Bale, Steve Zahn, Jeremy Davies
IMDb: 7.3
Rotten Tomatoes: 90%
In Rescue Dawn, Christian Bale plays a character with a single, seemingly unattainable desire, a frequent theme in writer-director Werner Herzog's films.
Dieter Dengler, a real-life aviator who attempts to escape a prisoner of war camp during the Vietnam War, is the dreamer in question. Rescue Dawn also focuses on Herzog's obsession with the lone person going up versus nature.
Each shot in Rescue Dawn, which was shot in the jungles of Thailand, has a realism that inferior films can't equal. We can practically feel the oppressive humidity on our faces and the muddy ground that Duane Martin (Steve Zahn), a fellow inmate, and Dengler must navigate. Watch it on tv or amazon prime video, but this war movie is worth a watch.
2. The General
Director: Buster Keaton, Clyde Bruckman
Writer: Buster Keaton, Clyde Bruckman
Cast: Buster Keaton, Marion Mack, Glen Cavender
IMDb: 8.2
Rotten Tomatoes: 92%
No longer are films like The General produced. It was shot in black and white and without sound, is inspired by William Pittenger's 1889 autobiography The Great Locomotive Chase, and contains more than enough stunt work that would cause a modern production to be shut down.
Additionally, it is considered among the best movies ever made, largely because of co-director and star Buster Keaton.
The General's train chase is a jaw-dropping spectacle that is as magnificent today as it was in 1926, thanks to Keaton's professionalism, craftsmanship, and sheer physical courage.
The same is true for the movie's dramatic crash scenario, filmed without CGI, using a locomotive, a bridge, six cameras, and a ton of money. It is one of the greatest films.
1. Eye in the Sky
Director: Gavin Hood
Writer: Guy Hibbert
Cast: Helen Mirren, Aaron Paul, Alan Rickman
IMDb: 6.7
Rotten Tomatoes: 100%
Eye in the Sky, unquestionably the most current film on this list, focuses on the moral minefield that drone warfare presents.
For this contemporary morality drama, director Gavin Hood has assembled a stellar cast that includes Helen Mirren, Aaron Paul, Barkhad Abdi, and the late Alan Rickman in his final live-action performance.
Hood and editor Megan Gill increase the tension to almost unbearable levels while working with a razor-sharp story by Guy Hibbert, as the morality of Colonel Katherine Powell's task becomes increasingly ambiguous.
It's the kind of movie that consistently makes spectators consider what they would do in a comparable circumstance and, most of all avoids providing them with simple solutions. Watch it on tv or amazon prime video, but this war movie is worth a watch.