Hollywood has been making movies for over a century now. These movies are of different genres like drama, romance, suspense, horror, thriller and action. Action type film is one of the most beloved genres among the masses, it is also a genre highly predominated by men for decades before a female action star could appear taking charge.
Looking back at film history, the first Hollywood movie came out in 1908, and it wasn't until the 1970s that women got a chance to show their lethal movies on the big screen. These action movies took some time to resonate with masses but in 2022, the genre and it's audience are at a much better place.
Back in the day action heroines in action film weren't in the leading role. So, when we converse about female action stars, it doesn't mean she is the main protagonist but a capable action figure in the action movies. These action movies would still have a lead action hero but these action actresses would sometimes shine and other times outshine them.
Predominant Male Action Genre
It would be rarest of the rare people who haven't grown up watching exciting action films, I remember very vividly watching Jackie Chan movies with my dad, laughing out loud at his hilarious action choreography. Impossible action films by Tom cruise where he did his own action scenes or Michael Fassbender with his Alien and X-Men movies, that fascinated the audience with this new sub genre in the action films.
What is also rare is watching female action stars fighting a great fight not just on screen but also struggling behind the scenes to get to a point where female action stars are not scarce in the industry. Although imperfect we finally have few female action films and stars. Let's have a look at the best action actresses in the industry who have truly created a landmark and legacy for other future female action stars to follow.
Female action stars
When you think of female action hero, there are many ladies that come to mind. Best female action stars have been quite a few over these five decades. Here are Top female action stars:
20. Carrie-Anne Moss
Best Character: Trinity in The Matrix
This Canadian actress is part of a world wide phenomena, the Matrix series. Carrie plays the role of Trinity, a leather-clad, action hero who fights alongside Neo.
Carrie has been in all four Matrix movie series. While most known for the Matrix, she is also known for Unthinkable (2010), Memento (2000), Pompeii (2014) and Sabotage (1996), etc. Even though seen less than most actors and actresses, Carrie has a way of leaving an impression with the audience.
19. Daisy Ridley
Best Character: Rey in Star Wars
Daisy Ridley is an British actress and voice artist. Daisy is best known for her badass role in the star wars series. Her action role of Rey in movies like star wars sequel trilogy: The Force awakens (2015), The Last Jedi (2017), and The rise of Skywalker (2019).
Daisy as Rey is easily one of the most powerful women in the Star wars universe. With a riveting journey that lies in front of Rey and Daisy, all we can say is, may force be with her.
18. Demi Moore
Best Character: Jorden in G.I. Jane
Demi Moore is an American actress who made her film debut in 1981. Moore is known for her action roles in movies like G.I. Jane (1997), Demi went bald for this role and was an action Rockstar thorough and thorough and continued to do so in movies like Charlie's angels and Charlie's angels: Full Throttle, etc.
Demi shared how difficult it was for her to be Jorden in G.I. Jane and coming out of it was the worst and yet she's here proving how badass she really is.
17. Sigourney Weaver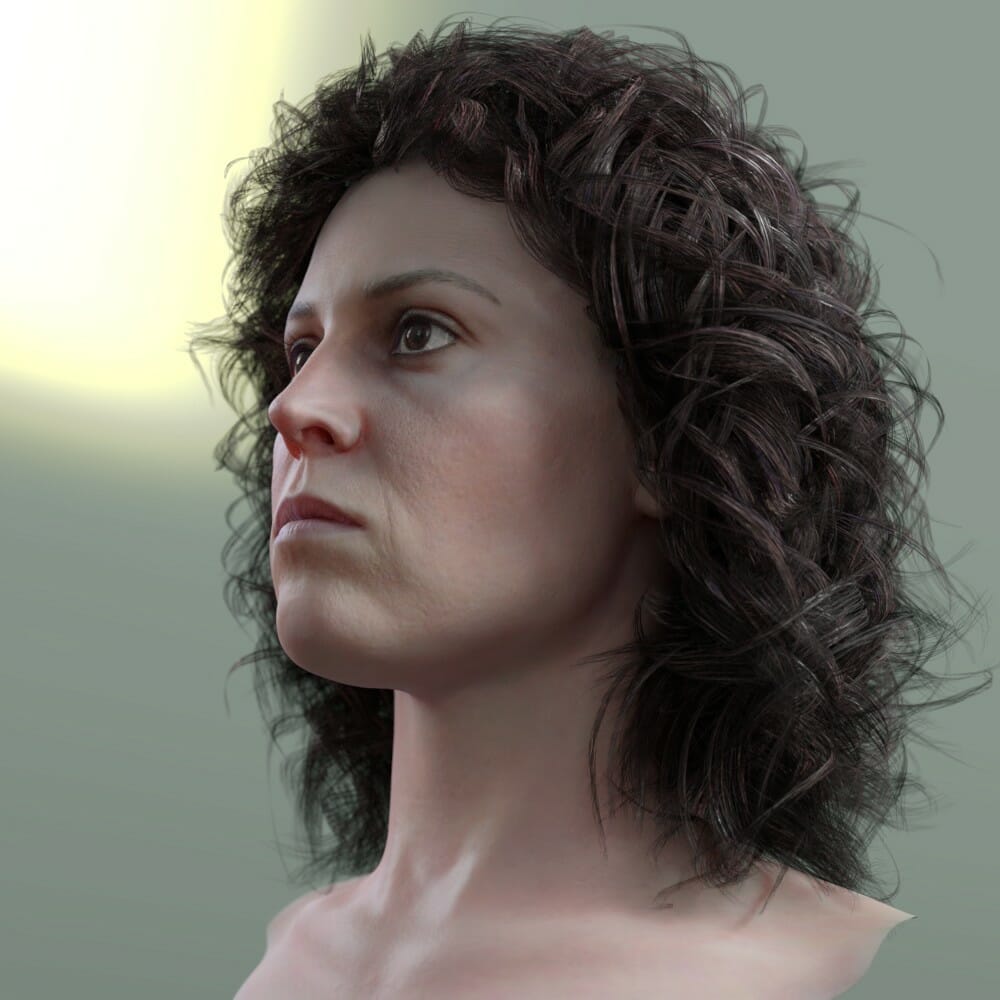 Best Character: Officer Ripley in Alien
Alien (1979) could be arguably the first female driven Hollywood movie with Sigourney playing Ellen Ripley.
This exceptionally smart and kickass character was continued for three more movies after Alien, with Alien 2; On Earth (1980), Alien 3 (1992) and Alien resurrection (1997) along with Aliens in 1986.
Sigourney is an influential American actress who is nothing less of an icon for sci-fi and pop culture. She would be next seen in James Cameron's heavily star studded Avatar: The way of water.
16. Gina Carano
Best Character: Mallory Kane in Haywire
This insanely talented fighter is an American actress and a mixed martial artist. Gina who is a fitness model, tv personality, actress and retired MMA fighter, has done a multitude of absolutely wicked action films.
This action star is best known for her work in Haywire (2011), Deadpool (2016), In the blood (2014), Furious 6 (2013), Daughter of the Wolf (2019), Terror of the Prairie (2022) and the tv series Mandalorian. Gina competed in EliteXC and Strike force from 2006 to 2009, and is a successful MMA fighter.
15. Kate Beckinsale
Best Character: Selena in the Underworld
Kate is an British actress and model who has a track record of some utterly action-packed fancy movies. Kate Beckinsale is best known for her roles in Underworld series with movies like Underworld (2003), Underworld: Blood war (2016),
Underworld: Evolution (2006), Underworld: Rise of the Lycans (2009), Underworld: Awakening (2012) along with Van Helsing (2004) and Total Recall (2012), etc.
This action star has been working for a long time in the entertainment industry and has also worked in multiple costume dramas, talk about range right?
14. Jennifer Lawrence
Best Character: Katniss Everdeen in Hunger Games
J. Lo is one of the best female action stars in the industry and also most well known and loved. Jennifer has been in some pop culture gems over the last few years, maybe even the decade, leaving a lasting impression with her action film and multiple Academy award winning movies.
Jennifer is best known for her roles in movies like the X-Men series where she plays a shapeshifting mutant Mystique. And who can forget the pop fiction queen Katniss Everdeen in the hunger games series.
Aside from making dynamic action movies and collecting Oscars every other day for her stellar work, Lawrence is also a feminist and a social activist.
13. Jennifer Garner
Best Character: Electra in Marvel Universe
Another A-list actress with tons of action adventure and award winning dramas. Jennifer Garner is a much beloved American actress whom we all fell in love with in movies like 13 going on 30.
The Adams Project, etc. But Jennifer is a different type of badass altogether in movies like Electra and Daredevil. Her character of Electra made the whole Marvel comic fans crazy and even though it could not perform really well at the box office, it had other factors weighing it down and not Garner's badass Electra.
Jennifer is also wildly famous for her role of Sydney, an action spy in the tv-show Alias is also nothing short of epic.
12. Milla Jovovich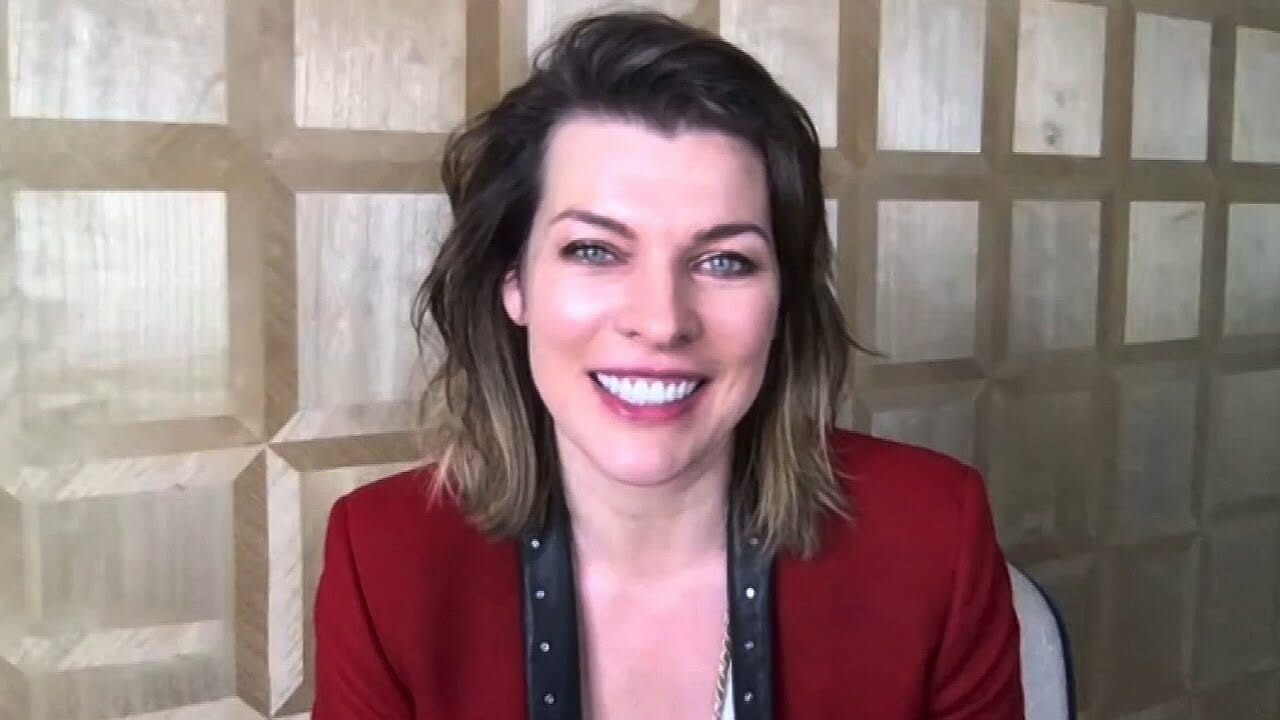 Best Character: Alice in Resident Evil
This actress is arguably one of the best action actresses out there. She is one of the very few female actress in early 2000s that brought these lead females annihilating mystic creatures like zombies, vampires and demons. Milla is best known for her iconic role of Alice in Resident Evil. These Resident evil movie series are adapted from the Resident Evil series of books.
Milla has been part of about six resident evil movies for the last two decades. She is also known for her awesome roles in movies like the fifth element (1997), Hellboy (2019), Ultraviolet (2006) and Monster Hunter (2020).
11. Michelle Rodriguez
Best Character: Letty Ortiz in the Fast and the Furious
Michelle Rodriguez, an action actress is a part of one of world's most famous movie series the Fast and the Furious, starring brilliant male action stars like Vin Diesel, Dwayne "the rock" Johnson, Paul Walker, John Cena, Jason Statham, Tyrese Gibson and so many others who are known for their benchmarks in action movies and yet Letty is never overshadowed.
Part of the family since day one, people have come and people have gone but Letty, played amazingly by Michelle Rodriguez, has proven throughout all these years that there are not many as badass as her. Michelle Rodriguez has also shown her action moves in movies like Resident evil (2002) and The assignment (2016), etc.
10. Angelina Jolie
Best Character: Lara Croft in Tomb raider films
Now talk about a lethal beauty, emphasis on lethal. Angelina Jolie who is an American actress, model, filmmaker, and a humanitarian, has managed to become an icon for much more than few a years now. Angelina Jolie is known best for her action roles in movies like the tomb raider films, her role of Lara croft is nothing short of awesome as the tomb raider.
Lara croft: Tomb Raider wasn't the only movie where Angelina Jolie was her badass action self, movies like Wanted, Salt and most recently her Marvel cinematic universe appearance in Eternals as a Badass epitome of goddess of war herself, Thena. Angelina Jolie was married to Brad Pitt with whom she did a massive hit action movie Mr. and Mrs. Smith.
9. Uma Thurman
Best Character: The bride in Kill Bill
The Bride is one of the most legendary character in the history of cinema. The list would be incomplete without having Uma Thurman in it.
Uma is epitome of badass action lady in the kill bill movie series, she was also a part of many other action movies such as Pulp fiction (1994), Batman and Robin (1997), The Avengers (1998), Gattaca (1997) and Percy Jackson and the lightning thief (2010).
Uma is also seen in some great tv shows such as Smash, Suspicion, The slap, Imposters, Super pumped, etc.
8. Lucy Liu
Best Character: Alex Munday in Charlie's Angels
A highly underrated action star is this totally badass actress Lucy Liu. Lucy has shown her action moves in multiple hit movies such as Kill Bill volume 1 and 2 along with her most known role of Alex Munday in the most successful and honestly best Charlie's Angels movie of 2000 along with equally badass Drew Barrymore and Cameron Diaz.
She is also known for her roles in movies like Shanghai Noon (2000), Lucky Number Slevin (2006), and Charlie's Angles: Full Throttle (2003) and shows like Why women kill and Elementary.
7. Michelle Yeoh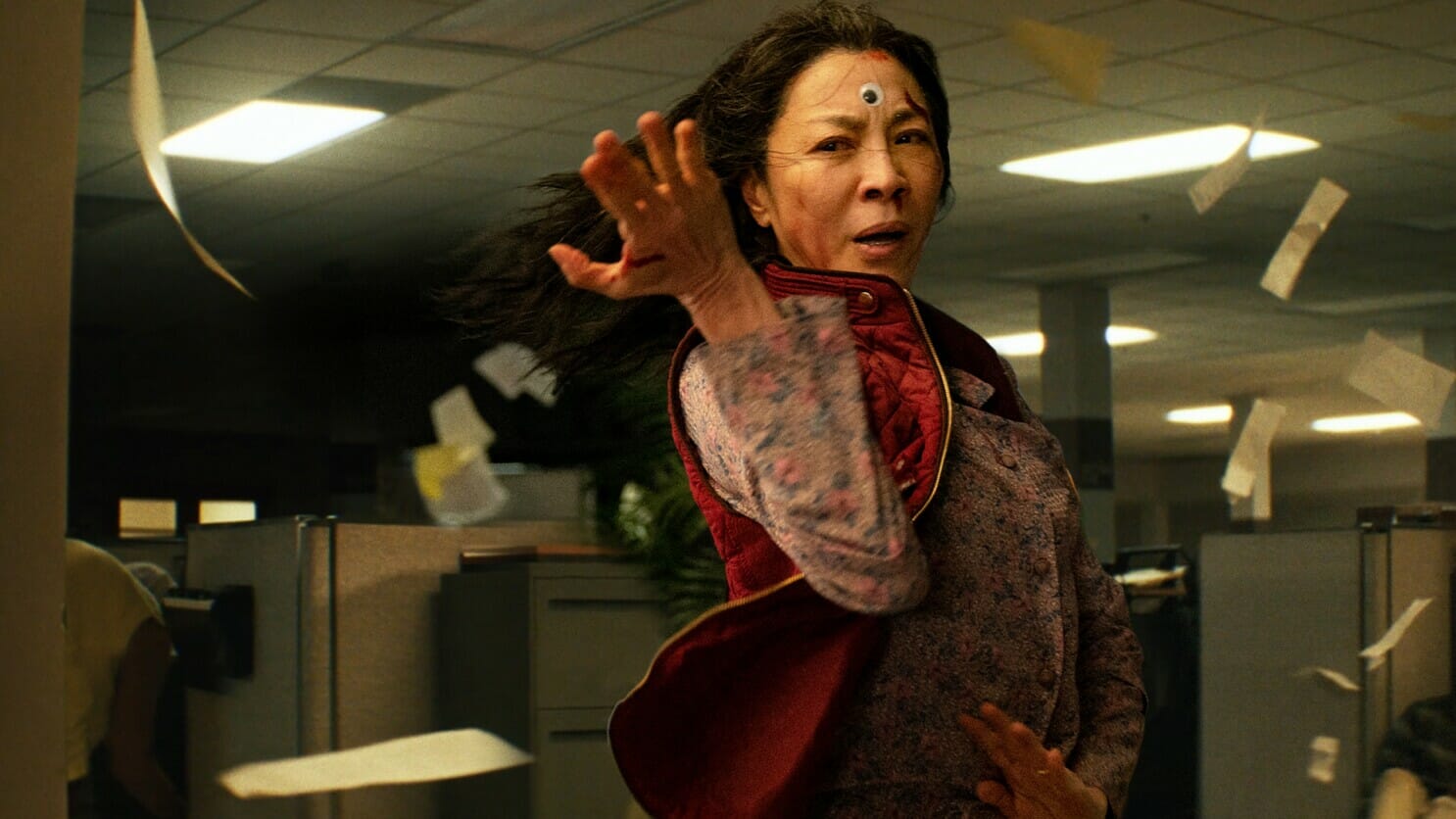 Best Character: Yu Shu Lien in Crouching Tiger, Hidden Dragon
Michelle could be the female Jackie Chan in Hollywood as her action is so exciting to watch. Michelle is best known for her role of Yu Shu Lien in the 2000 movie Crouching Tiger, Hidden Dragon. This talented action star has been in so many famous movies other than Crouching Tiger, Hidden Dragon, she has been in movies like Shang Chi and the Legends of the ten rings, Guardians of the Galaxy vol. 2, Super Cop, Police Story.
Everything Everywhere all at once and Crazy rich Asians, etc. Don't think it surprises anyone that Michelle is also one of the Bond Girls, appearing in Tomorrow Never Dies (1997). She is also in the Star Trek: discovery the tv show.
6. Linda Hamilton
Best Character: Sarah Connor in Terminator
Talking about badass and not counting in Sarah Connor would be blasphemy to the genre. A Sixty-five year old actress who still continues to fight baddies is something inspiring.
Linda Hamilton plays the coolest Sarah Connor in the Terminator movie series. Linda Hamilton has been part of Terminator movies since the beginning in 1984 and the second installment in 1991, she then disappeared for a while to do other action movies.
She returned later reprised her role as Sarah Connor in the Terminator: Dark fate in 2019.
5. Pam Grier
Best Character: Jackie Brown in and as Jackie Brown
Pam is one badass actress who has a long list of solid action films under her belt. Every single role of hers is more badass than other. She is known for movies like John Carpenter's Ghosts of Mars (2001), Foxy Brown (1974), Coffy (1973), 'Sheba, Baby' (1975), Above the law (1988), Black Mama White Mama (1973), Escape from LA (1992), Class of 1999 (1990), Original gangstas (1996), etc.
Pam's collaborations with Quentin Tarantino, movie called Jackie Brown in 1997 was a great hit among the masses.
4. Charlize Theron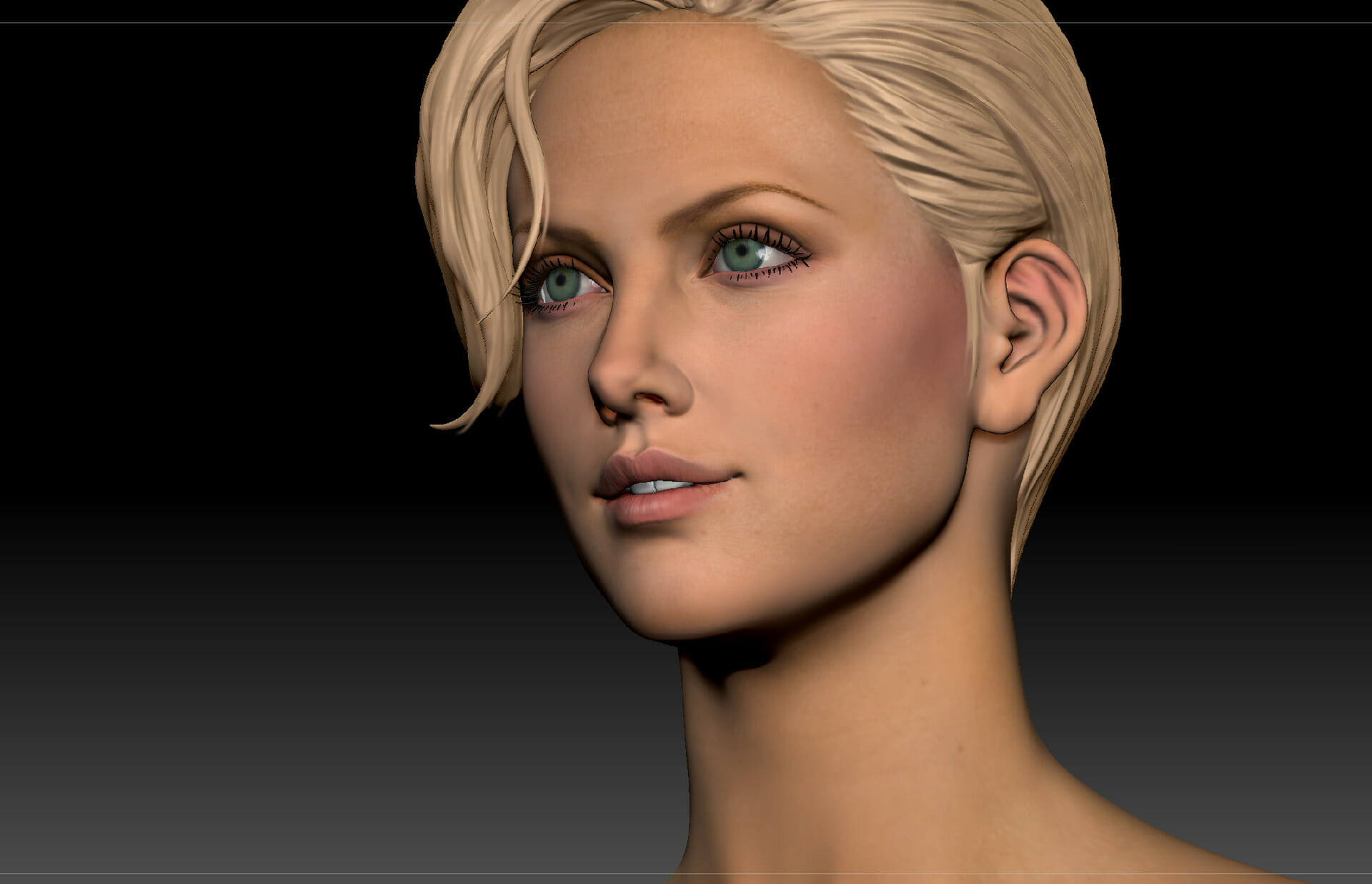 Best Character: Imperator Furiosa in Mad Max: Fury Road
If Charlize Theron is not one of the best action actresses, then nobody is. Charlize is known for so many kickass roles that it should be a crime. Her most famous role is that of Imperator Furiosa, is nothing short of legendary in Mad Max: Fury road. She's also praised for her action work in movies like Atomic Blonde (2017) another iconic action role by Charlize.
She is also in movies like Monster (2003), Old Guard (2020), Prometheus (2012), Æon Flux (2005) and Fast and Furious movies. Charlize recently joined the Marvel Cinematic Universe as Wizard Clea, another magnificent action character that everyone is looking forward to.
3. Gal Gadot
Best Character: Diana in Wonder Woman
Gal is an Israeli actress and model who has taken over Hollywood, especially in the last few years. Gal Gadot is known for many action roles in movies like Red Notice, Fast and Furious movie series, etc.
But her most iconic and one of a kind role is as DC comics, Wonder Woman. Gal first took upon the role of Diana, Princess of Themyscira, a goddess herself and daughter of Zeus.
The Wonder Woman film (2017) was the first female led superhero movie after a long time and did spectacular in box office.
This film more or less resurrected this female led superhero movie genre and paved the way for many more such movies to come.
Gal's charm and screen presence resonates with people. She was first seen in the Warner bros. DC's Batman V Superman: Dawn of Justice.
2. Zoe Saldana
Best Character: Gamora in Guardians of the Galaxy
Zoe Saldana is amongst the most underrated stars, who have been in so many famous movies over the years but only now is she getting the recognition she deserves.
She did her film debut in 2000 with Center stage. Zoe has been in some of the biggest Hollywood projects of all time like Avatar 1 and the Ways of Water by James Cameron, Guardians of the Galaxy movie series, Star Trek, Avengers Infinity war and Endgame, Columbian (2011), Pirates of the Caribbean (2003) and The Adams Project (2022), etc.
Zoe is a badass action heroine and proves that a movie at a time.
1. Scarlett Johansson
Best Character: Natasha Romanoff in Marvel Cinematic Universe
Hollywood's highest paid actress, Scar. Jo is a extra-ordinary actress, singer, producer and businesswoman, who is in some of the most successful movies of all time and in Oscar Worthy movies.
This Oscar Nominated actress presents a deeply flawed, utterly talented and badass inside-out character, Natasha Romanoff. Known as Black Widow, Marvel Cinematic Universe's first female superhero is so perfectly imperfect, and yet so humble.
I remember quite clearly as I went to watch my first MCU movie ever, The Avengers (2012) and then Captain America: The Winter Soldier (2014) and being in awe of Natasha on the big screen. In a universe full of superheroes with superpowers and most of them men, Natasha taught me a lesson, you don't have to have powers to be a hero, you don't have to be special to be a hero.
Natasha is not a superhero, she's just a hero. She used hand-to-hand combat This iconic character was played gracefully by Scarlett for over a decade with 9 movies and ended this phase by her own solo movie in 2021. Scarlett's awesomeness goes beyond Black Widow and her kickass action movies like Lucy (2014), Ghost in the shell (2017), Under the skin (2013) and The Island (2005), etc.