Film lovers have often been found to love the action genre especially. As the audience, people are generally transported to a whole new plain while witnessing the fight scenes on screen. Many actors have associated themselves with action movies, and we see them as action actors.
They come on screen and we see them kicking ass in the fight scenes. The better they can portray that, the better action star they are. An actor who does drama films is known as a dramatic actor while there are a few actors who are more famous for the action sequences onscreen are action stars.
Such films are known as action movies or action films. Hollywood has made some of the best action films in the World and we've seen some great action stars. Here is a list of the 30 best action actors and 1 surprise.
30. Nicholas Cage
Best Action Character: Cameran Poe, Dr. Stanley Goodspeed.
Best Mention: Con Air, Leaving Las Vegas
Although ugh Nicholas is not seen as merely an action star, he has done good bits in action films.
Some blockbuster hits like "The Rock" and "con air" made him a bona fide action star.
He won an Oscar for "Leaving Las Vegas" and was appreciated for his appearance in "National Treasure" a critically acclaimed movie in the World of action thrillers.
29. Jackie Chan
Best action characters: Chon Wang, Ryo Saeba
Best Mention: Drunken master, spiritual kung fu
Jackie Chan has been the greatest action hero appearing in martial arts films. He is from Hong Kong and has done a very good job mixing his martial arts skills with witty dialogues. He did some death-defying stunts and although success came slightly late for him, once it did it stayed.
"Rush Hour" is one of the most acclaimed action films and even his voice work in "Kung Fu Panda" was a success. He was also a part of Drunken master that was a superhit.
28. Russel Crowe
Best Action Characters: Maximus, Ben Wade
Best Mention: Gladiator, Robin Hood
Crowe is a versatile actor and one of our generation's best action actors. He was in the "Gladiator" and won an Oscar for best actor.
That made him a celebrated action hero. He was seen in a few more successful action movies like "3:10 to Yuma" and "Robin Hood."
27. Tom Cruise
Best action characters: Ethan Hunt, Pete Maverick Mitchell
Best Mention: Mission impossible, Top Gun
Tom Cruise became one of the biggest names in Hollywood and one of the best action heroes after his role in Top Gun (1986).
His fame as an action hero rose even higher with Mission impossible.
Some other action films like "Tropic Thunder" "And Jack Reacher" have made Tom Cruise a requisite in the list of action movie stars.
26. Sean Connery
Best Action Characters: James Bond, John Patrick Mason
Best Mention: James Bond, The Untouchables
Sean has been the most respectable name in the World of action movies especially due to his portrayal of the first Bond in the famous James Bond films. He has been highly loved as James Bond.
In addition, his Oscar-winning role as Jimmy Malone in "The Untouchables" (1987) and in the action film "Highlander" has made him an important name on the list of action movie stars.
25. Matt Damon
Best Action Characters: Roy Miller, Jason Bourne
Best Mention: Goodwill Hunting, The Departed
Matt embarked on his journey to action movies as Jason Bourne proved he can be a good fit for action films. His roles in movies like "Contagion" and "Elysium," have also made him an action star.
He has also been in other action movies like Deadpool and Ford vs. Ferrari.
24. Vin Diesel
Best Action Characters: Dominik Toretto, Riddik
Best Mention: Fast and Furious, Riddik
Vin Diesel is among the top action stars in the World right now.
With his role as Dominic Toretto in the "Fast and Furious, " he became an internationally famous action star and he has never seen back since then. He is the face of "Pitch Black" and the "XXX" franchise.
23. Clint Eastwood
Best action characters: Harry Callahan, William Munny
Best Mention: Dirty Harry, Heartbreak Ridge.
Eastwood is an action star who might be called Mount Rushmore of action stars. He is often seen with a cigar in his mouth and a gun in his hand.
He was seen in the movies like "The Good, the Bad and the Ugly" (1966) the "Dirty Harry" series and "Heartbreak Ridge."
22. Harrison Ford
Best action characters: Indiana Jones, Han Solo
Best Mention: Blade Runner, Air force one
Harrison Ford is one of the most admired action stars ever. Ford is a part of two of the greatest movie franchises, Star Wars and Indiana Jones and he has played the coolest character ever.
He has been an integral part of another action film Blade runner.
He was also incredible in "The Fugitive," "Air Force One," and as Tom Clancy's Jack Ryan especially in the "present danger" and "clear and present danger" His part in Patriot Games is also necessary to mention.
21. Mel Gibson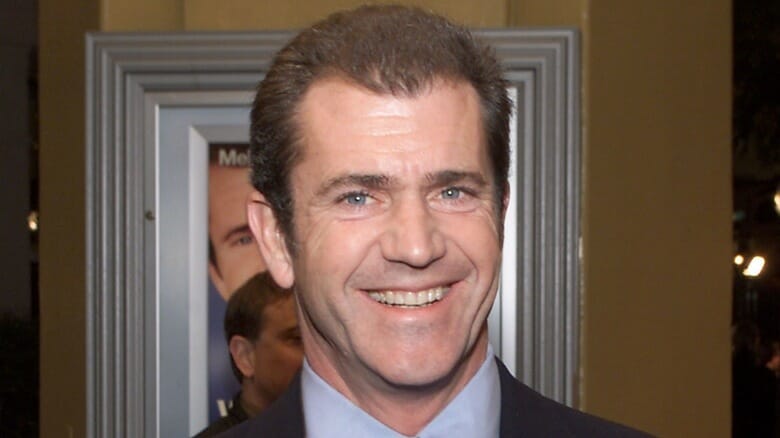 Best action characters: William Wallace, Martin Riggs
Best mention: Mad max, Lethal weapon
Mel's offscreen personality might not be extremely pleasing but there's no doubt he has been in some fine action films.
Mel rose to fame after his parts in the Lethal weapon movies and the Mad max series.
He became an important part of action movie history due to his role in "Braveheart." He has always been experimental and daring with his movies both as an actor and a director.
20. Linda Hamilton
Best action characters: Sarah Connor, General McCalister
Best Mention: Terminator, Chuck
Of course, Linda's most defining character Sarah Connor in the Terminator films has brought her name up on this list.
But other than that her character as a futuristic cyborg slayer in 1991's "Terminator 2: Judgment Day" is among the best female action roles of all time.
She had done a pretty good job in Dante's Peak and in an underrated film "Black moon rising" from before she made it big in Hollywood.
19. Tony Ja
Best action characters: Tien, Kham
Best Mention: Furious 7, Ong- Bak 2
Tony might not be as common a household name as some other action stars but he has made it big in international cinema by being a part of some famous martial arts films.
He made his mainstream debut with the 2015 "Furious 7."
18. Dwanye Johnson
Best action characters: Sarge, Hercules
Best Mention: Hercules, Jumanji: the Next Level
The current action cinematic icon, Dwayne, has been making quite a few action films that are getting big with his name.
From his breakthrough as The Scorpion King in "The Mummy Returns" (2001) to this year's "Fast & Furious Presents: Hobbs & Shaw" and "Jumanji: The Next Level," "The Rock" is everywhere.
17. Angelina Jolie
Best Action Characters: Jane Smith, Lara Croft
Best Mention: Salt, Eternals
Jolie has been seen in a lot of different roles. She has proved she can pull off any role, including actions roles. Her first action movie role was Lara in the 2001's "Lara Croft: Tomb Raider."
Later, she played kept being a part of action cinema with roles in "Mr. & Mrs. Smith," "Wanted" and "Salt" to round out the last decade.
She has proved that women can play active roles well enough and has left an indelible mark with these characters.
16. Milla Jovovich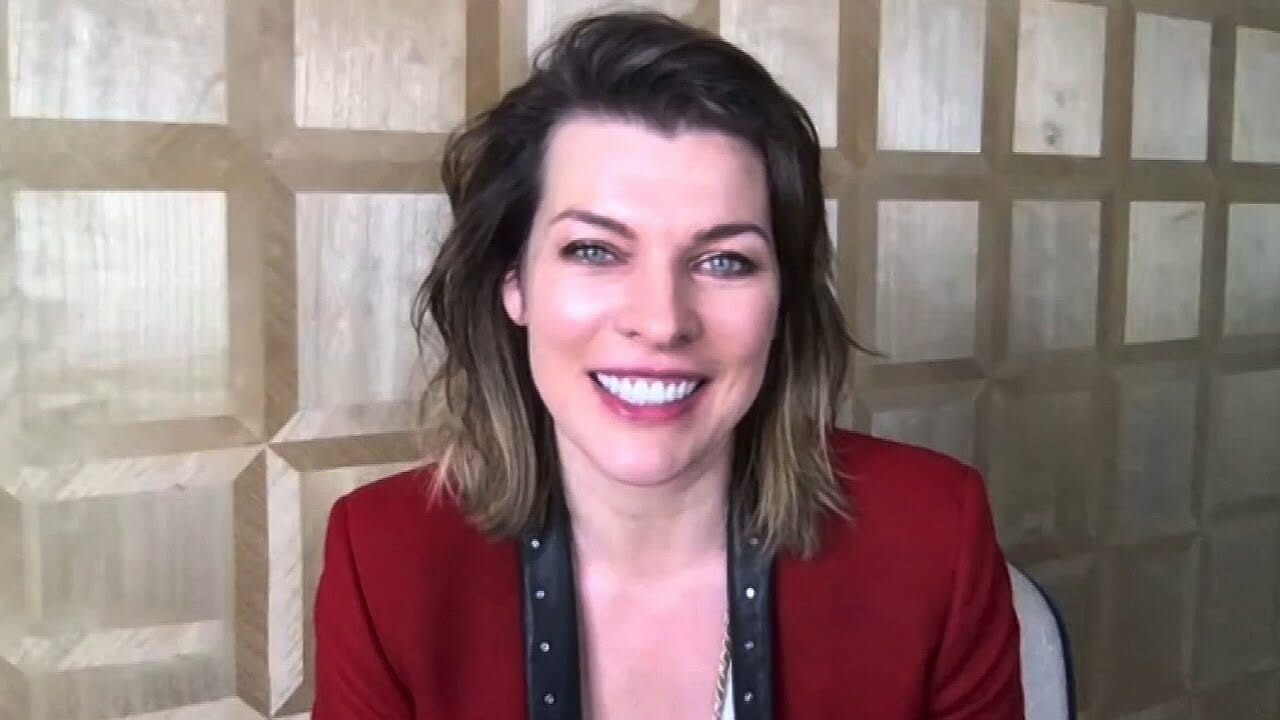 Best action characters: Alice, Leeloo
Best Mention: Resident evil, The fifth element
She debuted as the "reigning queen of kick-butt," and she does that incredibly on screen as her characters.
Her first major role was alongside Bruce Willis in the science-fiction action thriller "The Fifth Element" (1997).
She has also done an incredible job in "The Messenger: The Story of Joan of Arc" and became a true star in the "Resident Evil" film.
15. Bruce Lee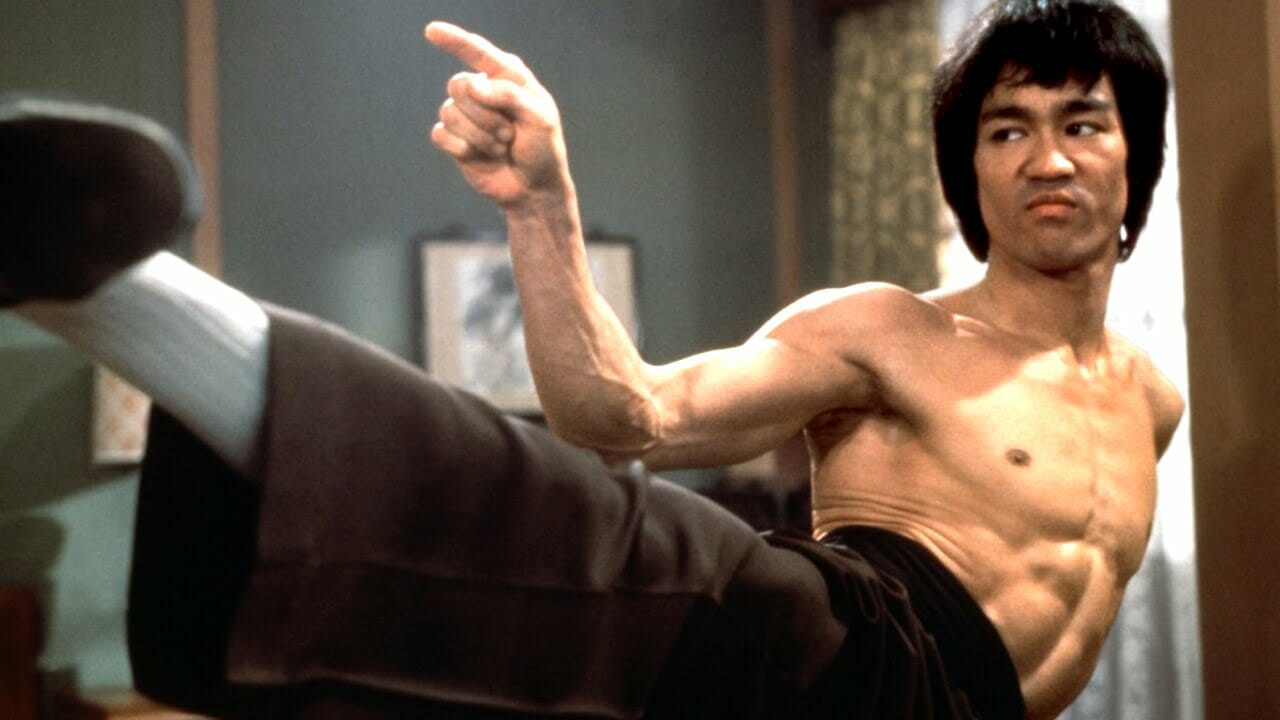 Best action characters: Kato, Jann Lee
Best Mention: The Great home, The way of the dragon
He is the king of martial arts action films and was the one who opened the gate for actors like Jackie Chan to come through and shine.
No action films today can compete with the martial arts classics that Lee made in the 70s such as "Enter The Dragon" and "Fist of Fury."
Although his film career was short-lived he is a cinematic icon and his contribution to action cinema cannot be overlooked.
14. Jet Li
Best action characters: Gabe law, and Yin Yang.
Best Mention: The one, Fearless
Again, Jet Li might not be as big a name as Bruce Lee or Jackie Chan but he has given some incredible action scene performances.
Li shined in "War" (2007) with Jason Statham, and "The Forbidden Kingdom" (2008) with Chan.
He was a part of the All-Star cast of "The Expendables" movies; people still believe his best role might be that of Han Sing in 2000's "Romeo Must Die."
13. Dolph Lundgren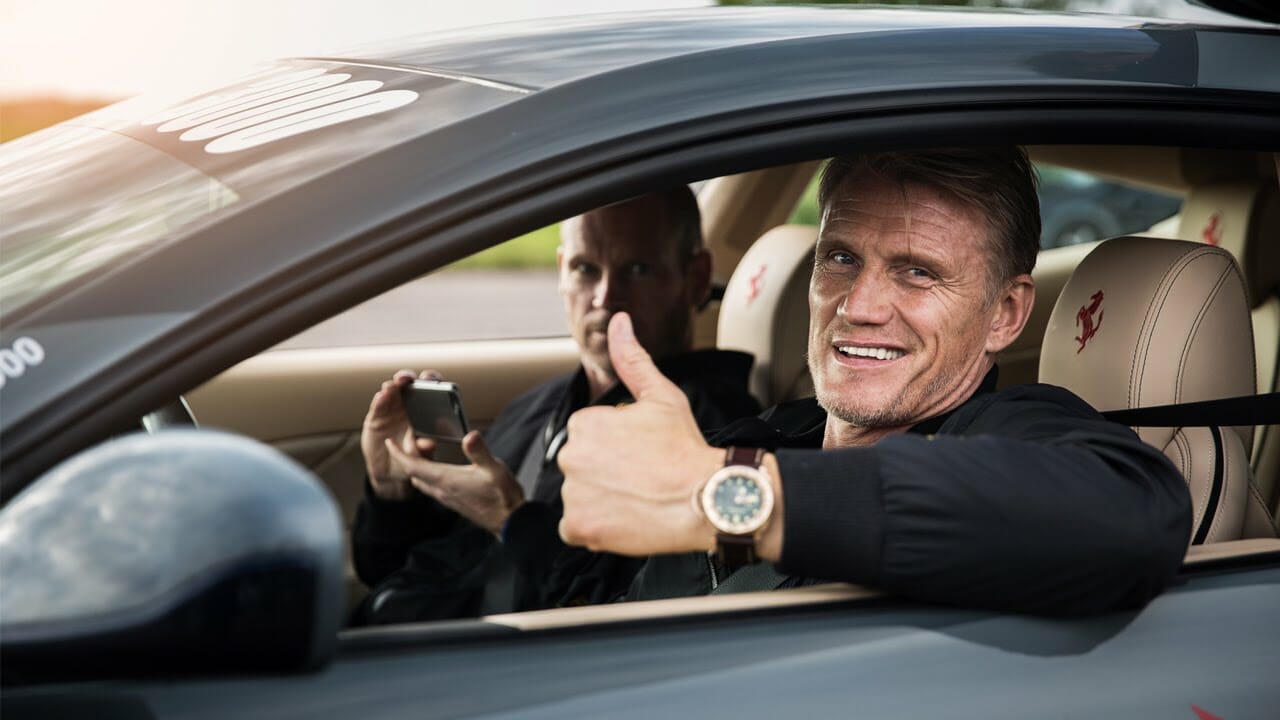 Best action characters: Andrew Scott, Punisher
Best Mention: Aquaman, Universal Soldier
Dolph Lundgren rose to fame with Ivan Drago, Rocky Balboa's international nemesis in 1985's "Rocky IV."
This was the start of his incredible action film career, and he starred as He-Man in "Masters of the Universe.
" Solid efforts in "Red Scorpion" and "Universal Soldier" Lundgren later also became part of "The Expendables" family.
12. Steve McQueen
Best action characters: Vin, Doc McCoy
Best Mention: The Getaway, Bullitt
Steve was the greatest star in the 1960s and 70s. He played cool characters and was the kind of actor male audience members would dream of being.
He isn't necessarily a proper action hero, but he has done a good amount of action in his thriller films.
McQueen's work in "The Magnificent Seven" (1960), "The Great Escape" (1963) and "The Towering Inferno" (1974) still hold up well today.
11. Liam Neeson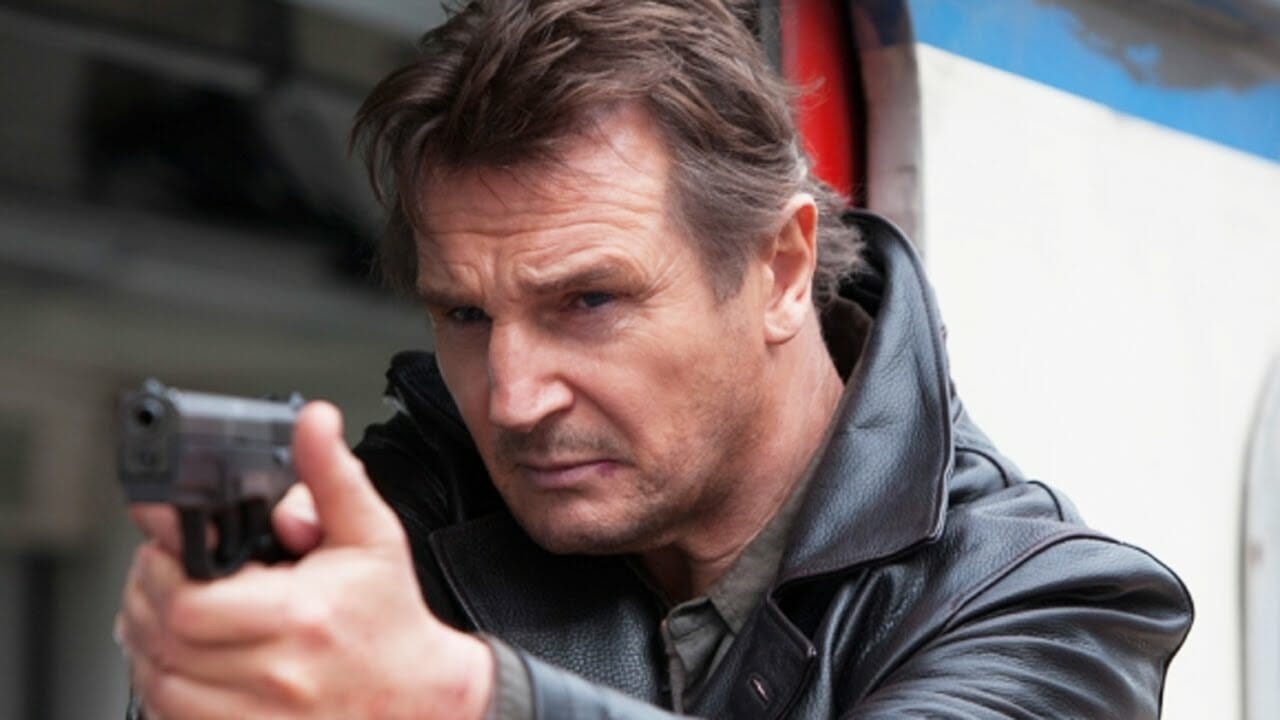 Best action characters: Ottway, Bryan Mills
Best Mention: Taken, Unknown
Liam has played all kinds of roles in his highly successful acting career and his acting roles are also highly celebrated. Some of his most notable appearances were in "The Dead Pool" (1988) and "Darkman" (1990), a turn in the "Star Wars" prequels and perhaps his most ruthless role in the "Takn" (2008) films. Liam was seen in the movie Batman begins
10. Chuck Norris.
Best action characters: Matt Logan, Jake Wilder
Best Mention: Missing in action, Top Dog
Chuck was an actor who purely made his living as an action hero and not to forget the gym commercials. It's like this list should start with his name and end with his.
He has been a part of all those good old-fashioned, feel-good Hollywood movies that might not make a lot of sense but definitely delivered the entertainment they promised.
The Octagon" "Forced Vengeance," "Missing in Action," "Code of Silence" and "Delta Force." were some of the movies we saw Chuck in with all the action scenes that would flutter your heart.
9. Keanu Reeves
Best action characters: John Wick, Neo
Best Mention: Matrix, John Wick
Keanu Reeves has been that action hero that the audience cannot get enough of. His journey as an action star started with his character of Johnny Utah in 1991's "Point Break.
He became a superstar with his movie "Speed" opposite Sandra Bullock. Then came the phenomenon of The Matrix and John Wick. These two films and their action has been redefined.
8. Arnold Schwarzenegger
Best action characters: Ben Richards, Sheriff Ray Owens
Best Mention: Total recall, The last stand
Arnold has got to be a part of this list. From being a world-class bodybuilder to an action hero and then a politician, Arnold has always been a treat for his fans.
He has been a part of the "Conan" and "Terminator" franchises and was seen in the movies "Commando," "Predator," and "Total Recall."
7. Will Smith
Best action characters: Ajent J, Deadshot
Best Mention: Men in Black, Suicide squad
Will has played all sorts of roles and proved himself to be an amazing, universal entertainer.
He started his action film journey with the buddy comedy "Bad Boys" (1995) and followed with blockbusters "Independence Day" and "Men in Black."
While Playing these roles Smith became an international superstar and continued as an action hero in science fiction action films that the fans absolutely admired.
6. Sylvester Stallone
Best action characters: Starhawk, Barney Ross
Best Mention: Demolition man, Cobra
It's a tough task to choose a better action superhero between Sylvester Stallone and Arnold Schwarzenegger.
The Rocky movies might not be "the action movies" but the first two in the franchise helped Stallone become a superstar and ultimately an action film staple.
His role as John Rambo and in Nighthawks took his career to different heights. His other action works like "Cobra," "Tango & Cash," "Demolition Man" and "Judge Dredd" only added to the fun.
5. Jason Statham
Best action characters: Luke Wright, Terry Leather
Best Mention: The Expendables, Safe
Talking about the current big names of action-adventure films, Statham along with Vin Diesel and Dwyane Johnson would definitely make it to the list.
To mention his initial works, "The Italian Job" (2003) was one such film that paved the way and got him his roles in the superhit franchises such as "The Expendables" and the "Fast and Furious."
4. Jean-Claude Van Damme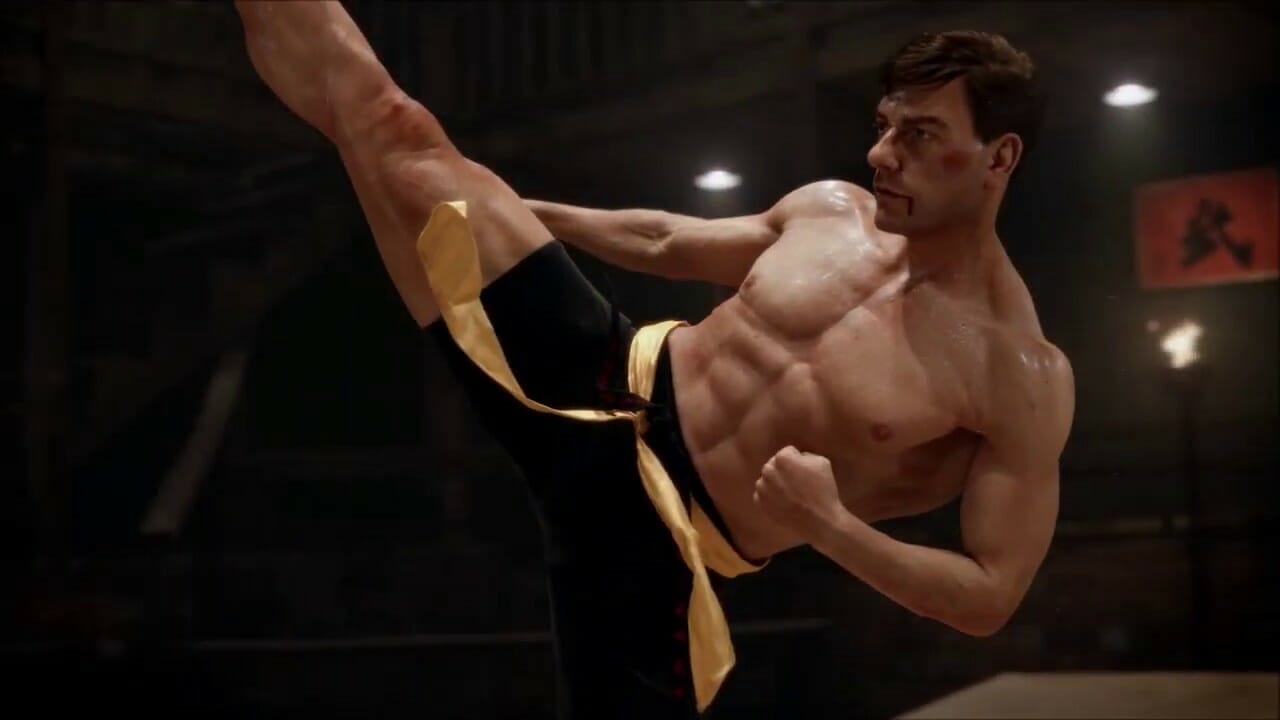 Best action characters: Guile, Vilain
Best Mention: Street fighter, Time cop
We first saw him and his "muscles from Brussels" in the 1988 superhit film "Bloodsport" which is still considered one of his best movies and the rest is history.
He was one of Hollywood's staple action stars along with Steve Seagal; in the late 1980s and through 1990, Cyborg," "Kickboxer," "Double Impact," "Universal Soldier" and, of course, "Timecop," are just a few of his highlights.
3. Mark Walberg
Best action characters: Mike Williams, Spenser
Best Mention: Deepwater, Uncharted
Mark Walberg like will smith has a following such that moviegoers and his fans would come to the theatre to see him in just about anything.
As an action actor he has done fairly well in films like Three Kings," "Planet of the Apes" and "Contraband.". Now it's like if Mark keeps on making action movies, people will keep on watching them.
2. Bruce Willis
Best action characters: Joe, Mr church
Best mention: Red, Sin City
Bruce Willis is among all time's "big three" action stars along with Arnold Schwarzenegger and Sylvester Stallone. He has been most celebrated for his role in the Die hard franchise. "
Armageddon" was also a blockbuster and he delivered some of the best one-liners in the 1991 classic "The Last Boy Scout." Not to forget how his role in "Pulp Fiction" provided the most action and entertainment within the film. His role in Sin city is highly appreciated.
1. Sigourney Weaver
Best action characters: Tuya, Ripley 8
Best mention: Avatar, Alien
Sigourney is considered the first science fiction heroine and she earned critical acclaim for her character of Ripley in 1979s "Ripley" Her action career was boosted with her performance in the Alien sequel which even earned her an Oscar nomination.
Her career took a turn and she got knocked into dramatic roles but she still showed some action in other science fiction films like "Galaxy Quest" and "Avatar."