Crime dramas are very much in trend nowadays, and it seems the audience does love dark crime thrillers a lot. Whether focused on serial killers or solving crimes, police investigations or police work are intriguing to watch. One does not know what turn the crime investigation can take or who is going to be the culprit.
Bosch is an American series falling under the genre of detective fiction and crime drama. It draws its inspiration from The Novels by Michael Connelly and released its first episode on 6th February 2014. It has successfully aired seven seasons and 68 episodes, the last one airing on 25th June 2021.
The series is about an L.A.P.D homicide detective Harry Bosch who solves crimes. He goes to work on a young boy's case while standing trial in court for the murder of a serial killer. If you have not watched Bosch, do it now.
There are several series focusing on solving crimes, but not all of them are worth watching. Only a true detective will be able to arouse interest among the audience, so here is a list of crime dramas or shows like Bosch that you must stream.
20. Ray Donovan
Writer: David Hollander
Cast: Liev Schreiber as Ray Donovan, Eddie Marsan as Terry Donovan, Dash Mihok as Bunchy Donovan, Pooch Hall as Daryll, Kerris Dorsey as Bridget Donovan, Jon Voight as Mickey Donovan.
IMDb Ratings: 8.3/10
Rotten Tomatoes Ratings: 72%
Ray Donovan is all famous for taking care of the dirty work for the top players of LA or Hollywood's elite, and he bears the ability to resolve any issue, be it about dead prostitutes or blackmailers. However, he can be able to solve any problems of well-known people, but he fails to resolve his own troubles. When his father gets released from prison, a new angle is witnessed that shakes the entire Donovan family.
It would have had an eighth season instead, but the plot was wrapped up in a movie having the same name.
19. Longmire
Director: Christopher Chulack
Cast: Robert Taylor as Walt Longmire, Katee Sackhoff as Victoria, Lou Diamond Phillips as Henry Standing Bear, Bailey Chase as Branch Connally, Cassidy Freeman as Cady Longmire, and Adam Bartley as Archie.
IMDb Ratings: 8.3/10
Rotten Tomatoes Ratings: 88%
Longmire is a great crime drama focusing on the protagonist, a Wyoming Sheriff who is trying to cope with life after the death of his wife. He is in a state of psychic repair. He is indulging more in work and determined to start a new life mainly because of the urging of his daughter Cady. It shows a lot of character development and inner conflicts that go on within one's mind, where Robert Taylor plays a major dramatic television role.
It is based on a book series written by author Craig Johnson so do stream it.
18. Mare of Easttown
Director: Craig Zobel
Writer: Brad Ingelsby
Cast: Kate Winslet as Marianne Shhehan, Julianne Nicholson as Lori Ross, Jean Smart as Helen Fahey, Angourie Rice as Siobhan Sheehan, David Denman as Frank Sheehan, Neal Huff as Father Dan Hastings.
IMDb Ratings: 8.5/10
Rotten Tomatoes Ratings: 95%
This is a great crime drama series where Kate Winslet has got all the attention of the audience successfully. She plays the role of a detective in a town where a mysterious murder takes place. The recent death has been that of a young mother, but it does not end in it. There are cases of more missing women in the town, and so Mare Sheehan is all set to find out the culprit.
17. True Detective
Director: Cary Joji Fukunaga
Writer: Nic Pizzolatto, Scott Lasser, David Milch, Graham Gordy
Cast: Vince Vaughn as Frank Semyon, Colin Farrell as Detective Ray Velcoro, Rachel McAdams as Detective Ani, Taylor Kitsch as Officer Paul Woodrugh, and Matthew McConaughey as Detective Rust Cohle.
IMDb Ratings: 8.9/10
Rotten Tomatoes Ratings: 78%
Most crime dramas highlight the victims and their stories, but True Detective is a bit different. The two detectives investigating here solve both their own inner demons and outer conflicts. Both have traumatic pasts yet indulge in solving crimes without letting their personal lives dominate the outer ones. As the series progress, the audience gets to know about these two persons and their personal and professional secrets more and more, and that is why it is an out-of-the-box crime drama.
16. Cardinal
Director: Daniel Grou, Jeff Renfroe, Nathan Morlando
Writer: Aubrey Nealon, Sarah Dodd, Jennica Harper, Alison Lea Bingeman
Cast: Billy Campbell as Det John Cardinal, Karine Vanasse as Det Lise Delorme, Kristen Thomson as Det Sgt. Noelle Dyson, Deborah Hay as Catherine Cardinal, and Alanna Bale as Kelly Cardinal.
IMDb Ratings: 7.7/10
Rotten Tomatoes Ratings: 87%
This Canadian series focuses on John Cardinal and Lise Delorme, who tries to solve what happened to a young girl exactly after her body was discovered in the shaft head of a mine. They are both great homicide detectives. But as the investigation starts, Cardinal's dark secrets get revealed slowly, thereby affecting the case. He is interrupted a lot, and the case grows more violent and twisted.
It shifts to central Canada from Los Angeles of Bosch but is very much intriguing and thrilling throughout.
15. Dexter
Director: Marcos Siega
Writer: Luren Gussis
Cast: Michael C. Hall as Dexter Morgan, Jennifer Carpenter as Debra Morgan, David Zayas as Sgt Angel Batista, James Remar as Harry Morgan, C. S. Lee as Vince Masuka, Luna Lauren Velez as Lt. Maria.
IMDb tv Ratings: 8.7/10
Rotten Tomatoes Ratings: 71%
Dexter revolves around the cold-blooded killer or the cold-blooded psychopath Dexter, who has a dual personality. He is a Miami forensic expert during the day and spends hours solving criminal cases and helping the team to catch criminals, but at night, he himself goes to commit crimes. His darker secrets have made the entire series worth watching, and the series' realistic portrayal of the inner thoughts of his mind is praiseworthy.
Dexter's homicidal psychopathic tendencies really make the plot grow and also let all the fans wait for more. It has an incredible storyline, so do not miss it.
14. Broad Church
Director: James Strong
Writer: Chris Chibnall, Louise Fox
Cast: David Tennant as D. I. Alec Hardy, Olivia Colman as D. S Ellie Miller, Jodie Whittaker as Beth Latimer, Andrew Buchan as Mark Latimer, Carolyn Pickles as Maggie Radcliffe, Arthur Darcill as Rev. Paul Coates.
IMDb Ratings: 8.4/10
Rotten Tomatoes Ratings: 92%
The series shows how two police detectives, D. I. Alec Hardy and D. S Ellie Miller, are working on a case, the mystery surrounding the death of an 11-year-old boy. No one knows what happened, and it seems there is no clue as to the culprit. The more they go deeper into the case, the more complex it becomes. The toll from the boy's death eats away at the small coastal town of Dorset. It is an intriguing series that will surely let you watch several episodes one at a go without a pause.
13. Southland
Cast: Michael Cudultz as John Cooper, Ben McKenzie as Ben Sherman, Regina King as Lydia Adams, Shawn Hatosy as Sammy Bryant, C. Thomas Howell as Bill Dudek, and Kevin Alejandro as Nate Moretta.
IMDb Ratings: 8.5/10
Rotten Tomatoes Ratings: 90%
The series provides a glimpse or maybe an exact portrayal of the events that take place in the LAPD police department as well as in their lives—the first season focused upon the experiences and interactions of LAPD patrol officers and detectives. This series is more than just a mere police investigation or police procedural, and if you really love crime dramas, be sure this series is worth watching.
12. The Americans
Cast: Elizabeth Jennings by Keri Russell, Philip Jennings by Matthews Rhys, Chris Amador by Maximiliano Hernandez, Paige Jennings by Holly Taylor, Henry Jennings by Keidrich Sellati.
IMDb Ratings: 8.4/10
Rotten Tomatoes Ratings: 96%
If you want to indulge in spying, then watch this show, like Bosch,; it focuses on two KGB spies in an arranged marriage who are now acting as Americans in the town of Washington recently after Ronald Reagan was elected as the president. They also have two children, Paige and Harry, who also do not know that their parents are actually spies working for the benefit of the government as well as the citizens.
11. Luther
Director: Jamie Payne
Writer: Neil Cross
Cast: Idris Elba as DCI John Luther, Ruth Wilson as Alice Morgan, Steven Mackintosh as DCI Ian Reed, Paul McGann as Mark North, Indira Varma as Zoe Luther, Saskia Reeves as DSU Rose Teller.
IMDb Ratings: 8.4/10
Rotten Tomatoes Ratings: 88%
British crime show, like Bosch, Luther falls under the genre of psychological drama where the protagonist, police detective John Luther deals with murder cases and cases about serial killers and, most importantly, can read the killer's mind, thereby also getting to know the darkest secrets are hiding easily. But his practices or mediums do not match with that of his superiors, for which he often gets into trouble. The audience will also see the friendship between Luther and a murderous psychopathic killer.
It has a total number of five seasons, and the series did a great work by pitting John Luther against Alice Morgan. So try to watch the series as soon as possible.
10. The Shield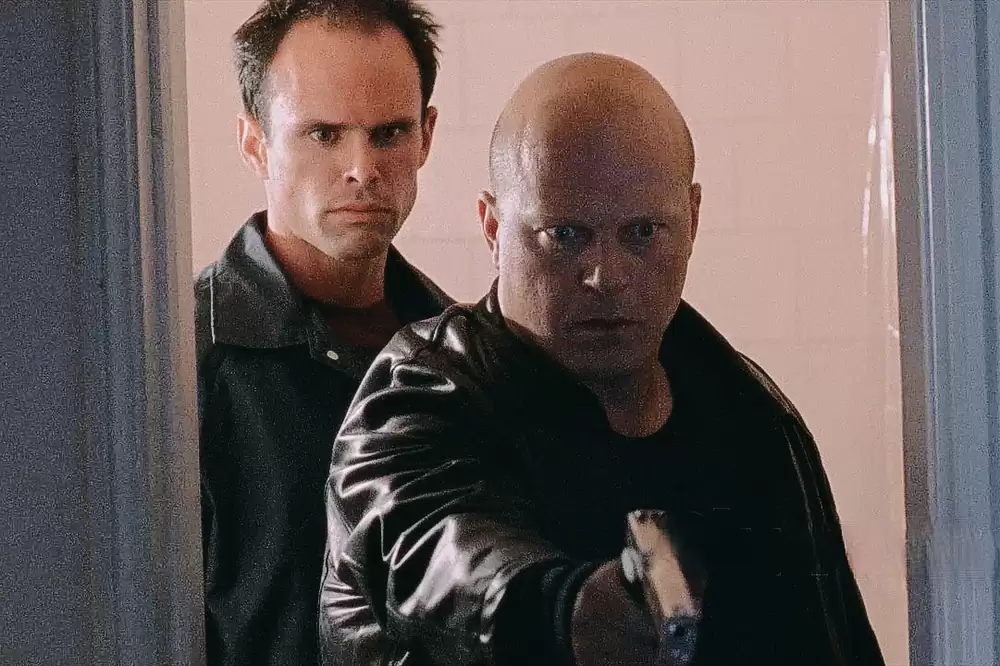 Cast: Michael Chiklis as Vic Mackey, Michael Jace as Julien Lowe, Jay Karnes as Holland Wagenbach, CCH Pounder as Claudette Wyms, Walton Goggins as Shane Vendrell, Benito Martinez as David Acveda.
IMDb Ratings: 8.7/10
Rotten Tomatoes Ratings: 90%
This series also focuses on the works of the Los Angeles-based detective group and the fight against criminals engaged in district rife, gang-related violence, drug trafficking, prostitution, and more. Each and every episode is different from one another, and the execution or stories are always intriguing and exciting. No one knows what will happen next. It is considered one of the best cop shows, so do not miss watching it.
9. Reacher
Cast: Alan Ritchson as Jack Reacher, Malcolm Goodwin as Oscar Finlay, Willa Fitzgerald as Roscoe Conklin, Bruce McGill as Grover Teale, and Maria Sten as Frances Neagley.
IMDb Ratings: 8.1/10
Rotten Tomatoes Ratings: 90%
The series focuses on a case where Military Police Officer Jack Reacher gets arrested and is found guilty of committing a murder that he actually has not committed. He clearly understands that some cops, businessmen, and politicians plot some conspiracy against him. He has nothing to do, but his wits still get him going, and he must try to know what is happening in Margrave, Georgia.
8. Bloodline
Director: Henry Jacobson
Writer: Avra Fox-Lerne, Henry Jacobson, Will Honley
Cast: Kyle Chandler as John Rayburn, Ben Mendelsohn as Danny Rayburn, Linda Cardellini as Meg Rayburn, Norbert Leo Butz as Kevin Rayburn, Jacinda Barrett as Diana Rayburn, Jamie McShane as Eric O'Bannon.
IMDb Ratings: 7.9/10
Rotten Tomatoes Ratings: 62%
This series focuses on a family and its dark secrets. They are forced to face their past and relieve the trauma when the black sheep returns home. It shows how the four siblings of the family had to remember their past, which is not at all a pleasant one. There are deaths, mystery, suspense, and true crime drama, but in the end, the riddle never gets solved.
It is one of the best crime shows like Bosch ever produced, so do not miss watching it.
7. Line of Duty
Director: David Caffrey, Jennie Darnell, Douglas Mackinnon, Daniel Nettheim, Michael Keillor, John Strickland, Jed Mercurio, Sue Tully
Writer: Jed Mercurio
Cast: Martin Compston as Steve Arnott, Kate Fleming by Vicky McClure, Ted Hastings as by Adrian Dunbar, Anthony Gates as Lennie James, Lindsay Denton as Keeley Hawes, Matthew Dot Cottan by Craig Parkinson
IMDb Ratings: 8.7/10
Rotten Tomatoes Ratings: 96%
The series mainly focuses on Detective Seargent Steven Arnott, who was previously a firearms officer who has led a mission to get hold of an Islamic terrorist intending to detonate a bomb but failed and, in exchange, killed an innocent man. None of the episodes are true stories, but some parts have been highly inspired by some cases that have happened in the UK.
6. Perry Mason
Director: Tim Van Patten, Deniz Gamze Erguven
Cast: Matthew Rhys as Perry Mason, Juliet Rylance as Della Street, Chris Chalk as Paul Drake, Shea Whigham as Pete Strickland, Tatiana Maslany as Sister Alice McKeegan, John Lithgow as Elias Birchard.
IMDb Ratings: 7.5/10
Rotten Tomatoes Ratings: 75%
This show, like Bosch, is based on the characters from Erle Stanley Gardner's novels. Perry Manson is the protagonist here, who is a renowned defense lawyer and a low-rent private investigator who is haunted by the dreadful incidents from his past, especially his wartime experience in France, and also is yet to get healed from his broken marriage.
5. The Wire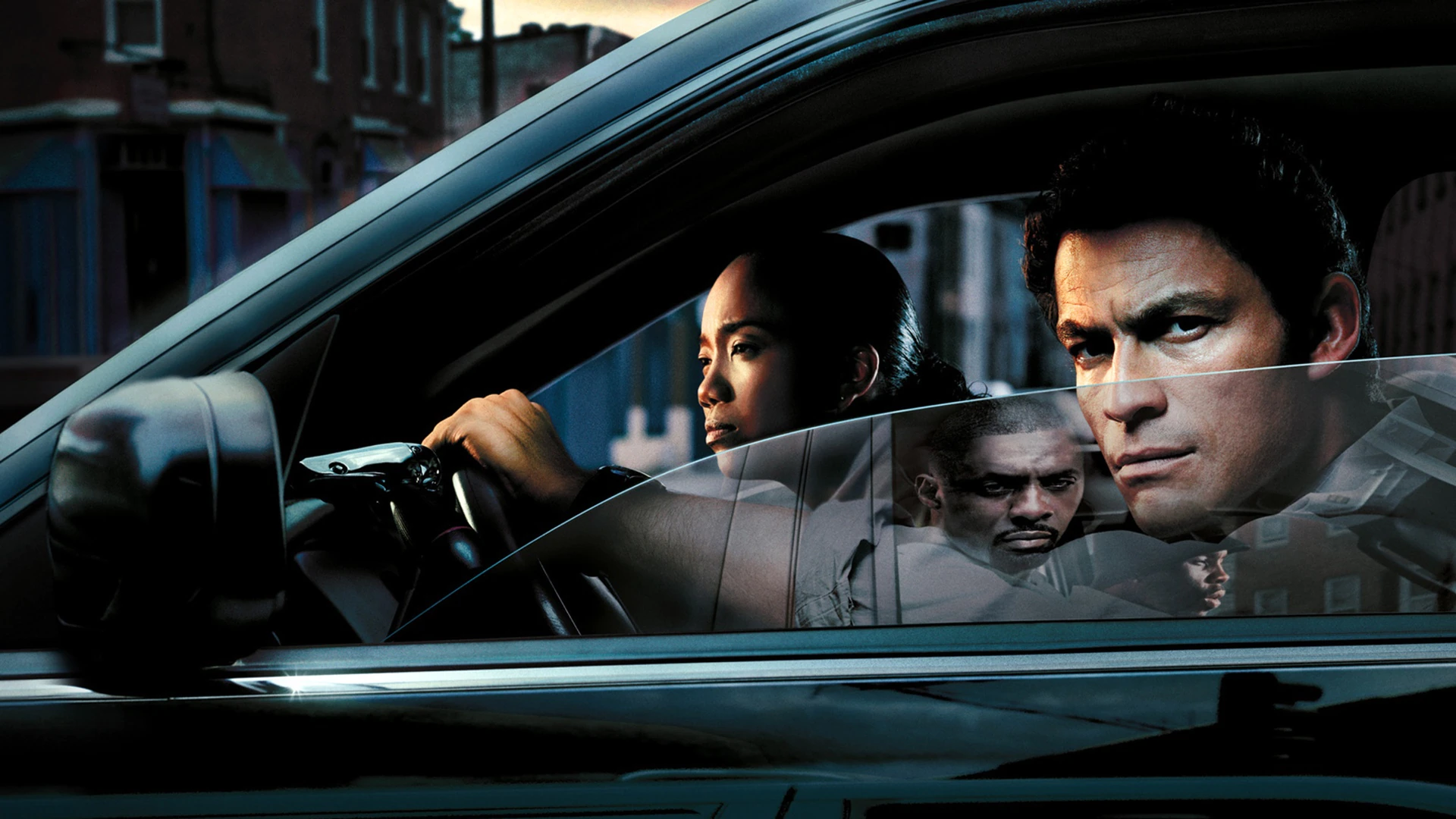 Writer: David Judah Simon
Cast: Dominic West as James, Lance Reddick as Cedric, Sonja Sohn as Shakima, Wendell Pierce as William Bunk, John Doman, Deidre Lovejoy, Seth Gilliam, Clarke Peters as Lester Freamon.
IMDb Ratings: 9.3/10
Rotten Tomatoes Ratings: 94%
This crime show, like Bosch, shows how Baltimore is a microcosm of the US's war on drugs and of US urban decay overall. The series is depicted not only from the perspective of policemen and drug gang members, like most of the other crime dramas but also from the people who encourage and live in their world. A number of politicians, media, drug addicts also get featured every day and, which makes the plot all more realistic and intriguing to watch.
4. Tom Clancy's Jack Ryan
Director: Kenneth Branagh
Cast: John Krasinski as Dr. Jack Ryan, Wendell Pierce as James Greer, Abbie Cornish as Dr. Cathy Mueller, Ali Suliman as Mousa bin Suleiman, Dina Shihabi as Hanin Ali, John Hoogenakker as Matice.
IMDb Ratings: 8/10
Rotten Tomatoes Ratings: 71%
CIA analyst Jack Ryan once come across a mysterious series of bank transfers. He gets himself indulged in a deathly game of cat and mouse chasing and has to give up his safe and comfortable life. He moves throughout Europe and the Middle East and eventually gets into chaos and trouble.
3. Homicide: Life on the Street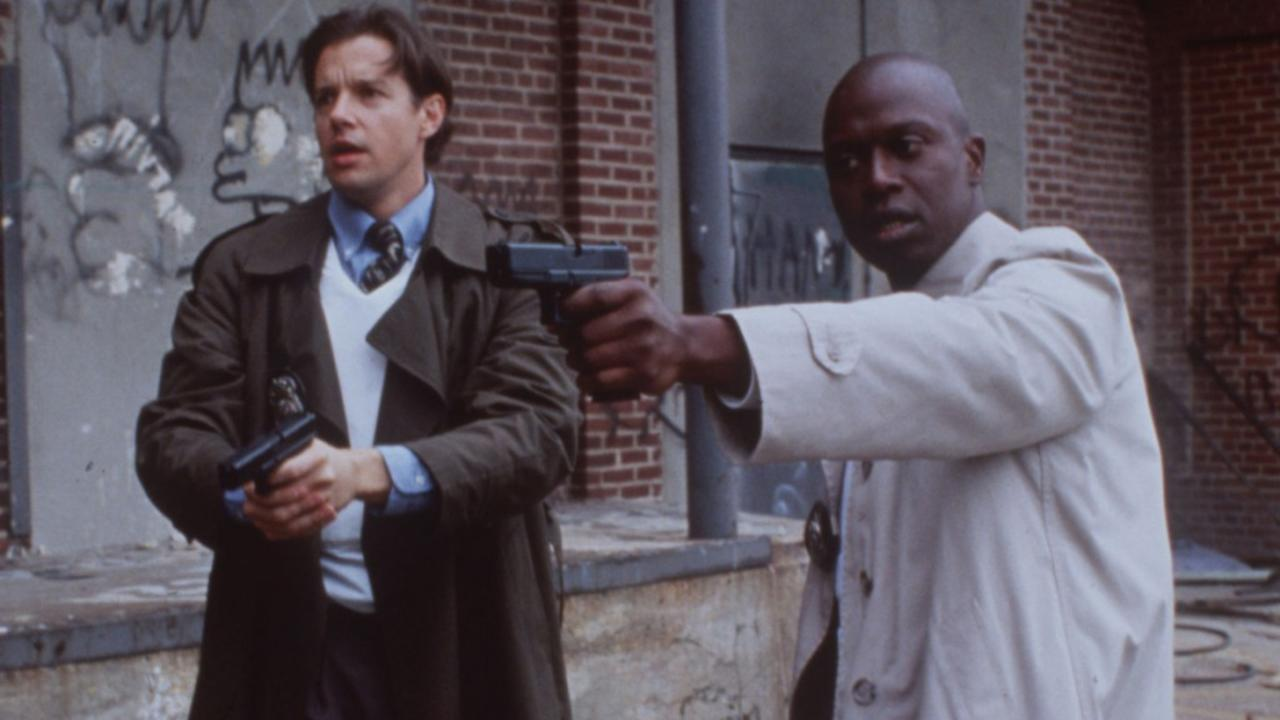 Director: Barry Levinson
Cast: Beau Felton by Daniel Baldwin, John Munch by Richard Belzer, Frank Pebbleton by Andre Braugher, Meldrick Lewis by Clark Johnson, and Al Giardello as Yaphet Kotto.
IMDb Ratings: 8.7/10
Rotten Tomatoes Ratings: 91%
The show, like Bosch, draws its source from a non-fiction book named Homicide: A Year on the Killing Streets. It focuses on the Baltimore Police Department, which is committed to doing its tasks of solving cases of murders, trafficking, and more. This is a fast-paced series showing the work of the homicide departments and is full of mysteries and dramas.
2. City on a Hill
Director: Kevin Bacon
Cast: Kevin Bacon as FBI Agent John Rohr, Aldis Hodge as DeCourcy Ward, Jonathan Tucker as Francis Ryan, Mark O'Brien as James Ryan, Lauren E. Banks as Siobhan Quay, Amanda Clayton as Catherine Ryan.
IMDb Ratings: 7.5/10
Rotten Tomatoes Ratings: 76%
The show, like Bosch, depicts the 1990s in Boston, where the area is full of criminals and corruption. DeCourcy Ward hails from Brooklyn and joins hands with a corrupted FBI Veteran named Jackie Rohr and takes charge of a case that, from then onwards, bears the capability to change the entire future and criminal justice system of the city.
1. Bloodlands
Director: Pete Travis, Jon East, Audrey Cook
Writer: Chris Brandon
Cast: James Nesbitt as Tom Brannic, Lorcan Cranitch as Jackie Twomey, Charlene McKenna as Niamh McGovern, Chris Walley as DC Billy Bird, Michael Smiley as Justin Dinger Bell, Susan Lynch as Heather Pentland
IMDb Ratings: 6.6/10
Rotten Tomatoes Ratings: 88%
As per the official summary of the series, it focuses upon a Northern Ireland homicide detective who opens an old case of a killer who killed some of his friends and wife several years ago. When a car gets pulled out of Strangford Lough, Tom Brannick starts to relate it to this old case, and it has a lot of personal significance as well.
There are many dramas depicting other crimes with dark humor or tough cop taking charge solely to eradicate criminals. You will never know when these dramas are going to be harsh and brutal or when they can it give you a pleasant surprise. The frequent pulls, wrongful death, and secretly investigating cases make the plots all more interesting.
For more such lists, stay tuned with us.