What do you get when a romantic drama joins the lovely Christmas holiday? Of course, there's the holiday. Because since the film's release in 2006, you might want to curl up on the sofa and watch the title display every December. You can wait for the legendary sights to infuse your spirit with courage and the opening notes of the music to tug at your emotions. Here we bring you all the best heartwarming quotes from the movie The Holiday.
Throughout the Christmas vacation, two ladies swap locations for a week. Amanda (Cameron Diaz) travels to London and meets up with Graham (Jude Law), whereas Iris (Kate Winslet) relocates to Los Angeles and enjoys life, companionship, and love due to a charming elderly gentleman and Miles (Jack Black).
From intense heart-to-hearts over pasta to movie soundtrack duets performed noisily in a video store, these love stories experience a higher level of all the usual symptoms like emotional, gentle, and genuine experiences. By the film's end, you'll have learned how to be the main character in your life and that the unforeseen may be fantastic.
This holiday film has it all, whether those are funny one-liners, snappy punchlines, or more serious and heartbreaking moments.
1. "Well, like I said, Most Interesting Girl Award."- Graham
Graham is Iris's younger brother, a published author, "countryside widower," and a single dad who raised his two kids (Miffy Englefield as Sophie and Emma Pritchard as Olivia) alone when his wife died. Law took the job because he wanted to play characters he had never acted in a picture.
Graham deserves a pat on the back for being an incredibly decent man, understanding the principles of respect and sincerity, for not being a fuckboy – or for simply being a nice enough human to realize that having sex with a female who is too drunk to operate correctly isn't OK.
Graham is protective of his girls and doesn't tell Amanda about them initially. He has their best interests at heart. He also builds a tent out of linens and sofa cushions (the ultimate fantasy). He's a stay-at-home single parent who's great with his kids, and he also plays Mr . Napkin Head, so there's that.
2. "It's Christmas Eve, And We Are Going To Go Celebrate Being Young And Being Alive."- Miles
When Miles is with Iris, one of the most impressive aspects of Jack Black's persona, Miles, is that he is constantly cheerful. While he has minor meltdowns when he discovers his girlfriend is cheating on him, the reality that he flips the situation around and insists they celebrate tells a lot about him.
Miles jakes the devil by the horns as he attempts to make the most of a horrible position in this scene from the film. That's precisely what he excels at, so he's the ideal yang to Iris' yin. One of the best quotes from movie The Holiday.
3. "You, I Can Tell, Are A Leading Lady, But For Some Reason, You Are Behaving Like The Best Friend."- Arthur Abbott
This well-written statement references Arthur Abbott's work as a screenwriter and wonderfully depicts how Iris has acted since he first discovers her. It's a lovely statement that encapsulates Arthur's exceedingly kind and caring personality.
It also illustrates Iris in a straightforward but powerful way. She is a leading lady character in the sense that she deserves so much more. However, she begins with such a lack of confidence due to Jasper, and this statement is crucial since it draws them closer together as companions.
4. "Iris, If You Were A Melody … I Used Only The Good Notes."-Miles
Miles' love and expertise are all tied to the realm of music, namely as a musician, which is why this phrase is so fitting. There's something that only works in a room-com environment, but Jack Black does a fantastic job with it in this film.
It's a wonderfully lovely moment that demonstrates his actual sentiments for Iris, explaining what he thinks of her as a people and giving her a well-deserved period of optimism. It rites the characters well and gives you the warm, cuddly sensation that an intimate Christmas film should.
5. "This Twisted, Toxic THING Between Us Is Finally Finished!"- Iris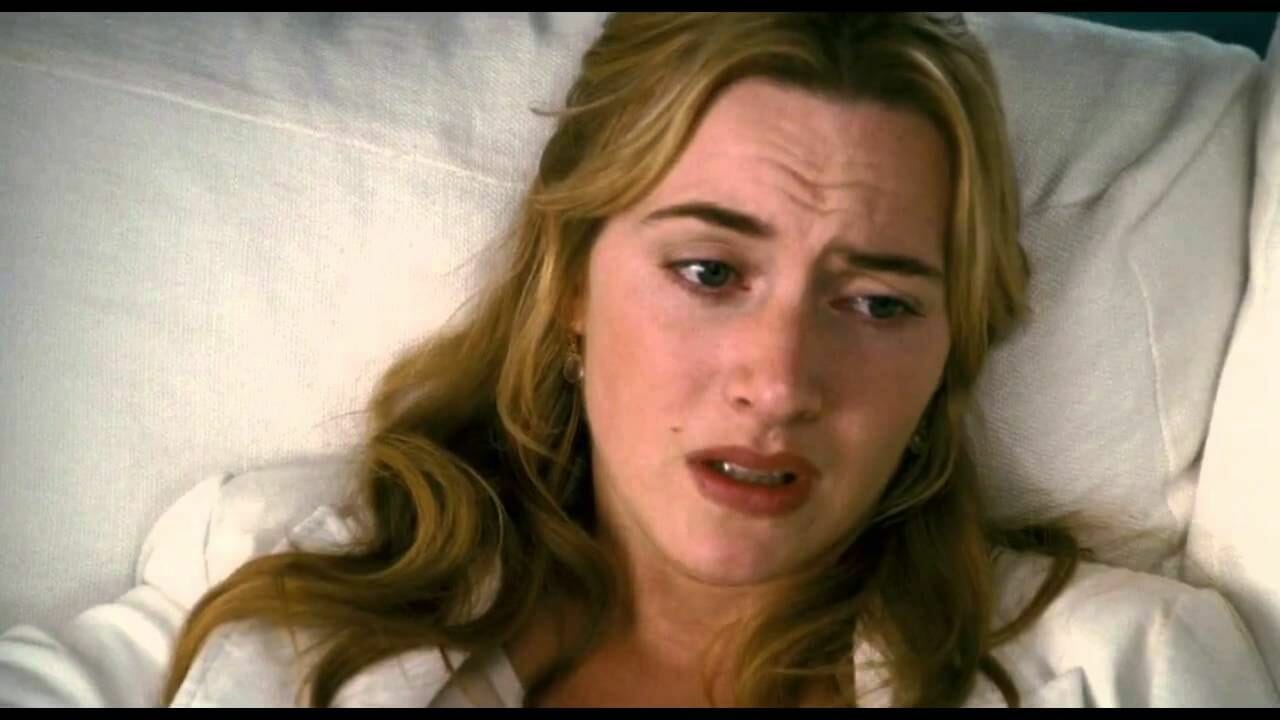 The Jasper and Iris plot irritates audiences since everyone understands he's the wrong guy for her and will not appreciate her, but it requires a looooong time to figure it out for herself. The instant the penny eventually drops, though, is excellent.
When Iris eventually stands up, invests in herself, and closes down Jasper, it's one of the finest sequences in the entire film. She puts their relationship to a screaming stop, and this phrase has spectators fist-pumping in delight as it occurs.
6. "So now I'm just gonna kiss you for the millionth time and say, 'Be seeing you.'" – Amanda
This is among the most beautiful scenes in the film that constantly amazes the audience, as Amanda attempts to be reasonable and wave farewell to Graham, despite her desire to end their relationship. It's heartbreaking as they try to say their goodbyes in the most polite manner imaginable.
Of usual, things don't work out for the best, but the romance concept is exceedingly polished, serene, and sophisticated, making it one of the most quotable moments in the film.
7. "I've Found Almost Everything Written About Love To Be True." – Iris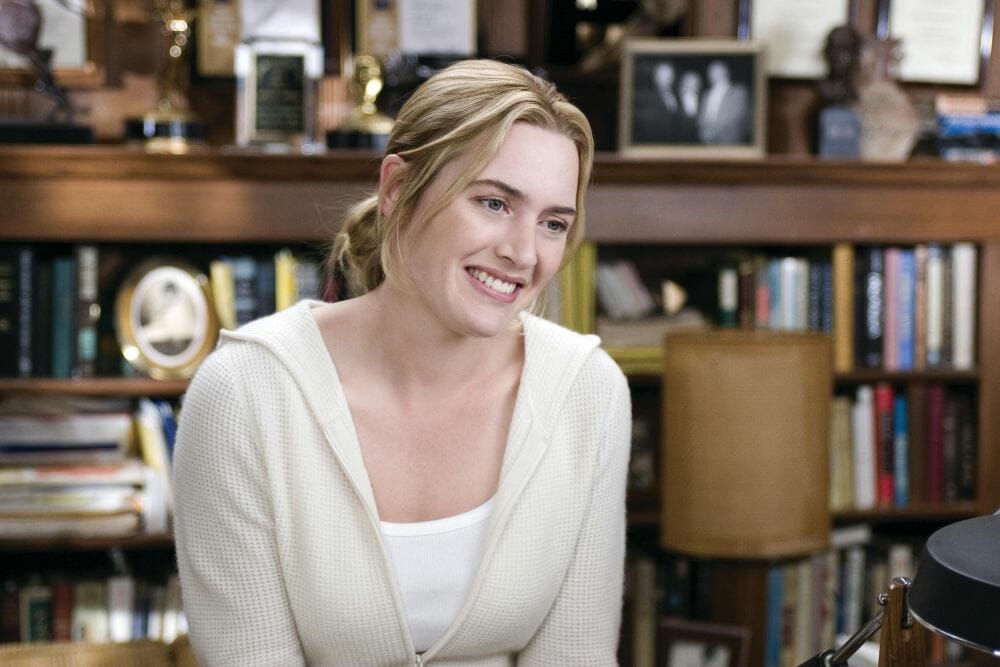 Both central protagonists are in poor relationships that are about to end as The Holiday commences. That is the movie's entire premise, and both ladies seem cynical about love, but they aren't.
Instead, as she focuses on an essay, Iris' initial voiceover makes it apparent that she adores the concept of love. Despite her bad luck and heartbreak, she can't help but fall in love with the idea of two individuals who are made for each other and anything that accompanies it. It gives her a proxy for the audience because most rom-com supporters know Iris' point of view.
8." I'm Overwhelmed… That I Could Climb Those Stairs."- Arthur Abbott
When Iris switches residences, Arthur, an older writer and Amanda's neighbor, does become a great friend. Iris is introduced to the realm of vintage films by him, and she discovers his brilliant career. The novel never stays away from Arthur's shortcomings due to his age, but he manages to overcome them.
He succeeds in ascending the steps to a podium during a ceremony honoring him after training with Iris on becoming capable of walking without help, and he laughs light of the situation once he succeeds.
In actuality, he's surprised by the overwhelming support for his effort, and it's encouraging for the public to realize that so many additional people love the figure more than just Iris and Miles.
9. "I Think What I've Got Is Something Resembling Gumption."- Iris
Irish shocks Jasper when she decides to tell him how she feels about their connection. He's accustomed to Iris always being there for him,  despite what, and he doesn't expect her to defend herself. He appears to think lesser of her, but Iris, who has been watching many old films, understands she has "guts."
10." I'm Looking For Corny In My Life."- Iris
Romantic movies are known for their clichéd yet uplifting lines regarding love, and this one is no exception. Near the conclusion of her holiday swapping with Amanda, Iris comes to gather up Arthur for his awards night, and he gives her a flower, which he fears isn't something people do nowadays.
She instantly dispels his fears by stating unequivocally that she is OK with matters becoming cheesy. It accurately describes Iris as a person who isn't interested in excessively extravagant stuff, preferring to keep things simple and considerate.
11. "Sex Makes Everything More Complicated."-Amanda
While Iris' plot is a tad slower regarding sweet scenes, Amanda and Graham's tale isn't. They don't spend much time going to bed, which, of course, causes problems.
It's a great sentence since it's something all grownups can comprehend and connect to. Typically, films like this romanticize sexual interactions. While The Holiday also falls into that trap, it does at least acknowledge that events aren't always as straightforward as they appear.
12. "You're Seriously The Most Depressing Girl I Have Ever Met."- Graham
This is one of the film's most amusing scenes. Amanda is a worrier throughout the novel and constantly considers the worst-case scenario.
Although living in separate nations, Cameron Diaz's Amanda perceives all the downsides even while they're considering perhaps joining a romance and making it happen. As a result, Graham, playfully and amusingly, points out how gloomy she is.
13. "A Good Book, A Great Film, A Birthday Card, I Weep."- Graham
Jude Law's fantastic protagonist, Graham, has become such a sensation in this film because he isn't hesitant to express his feelings. Regarding sentiments, this film flips the norm on its head by making Amanda hesitate to reveal hers, whereas Graham has no trouble expressing his.
When they first were on a "date," Graham admits that he is an emotional guy, but although Amanda first dismisses this, he begins to enumerate things that make him weep. It's a humorous line because he takes the issue much too far.
14." I'm Mr. Napkin Head!"- Graham
Graham explains to Amanda, "I'm a stay-at-home parent. I'm a working mother and father. I have two children and am a dad. I'm a man who goes to bed reading parenting manuals and recipes. On weekends, I go out and buy tutus. Sewing is something I'm learning to do. Mr. Napkin Head here!"
This comment is fantastic since it perfectly captures Graham's personality. He's highly sympathetic because his greatest accomplishment is being a parent, and as a single father, he puts in a lot of work.
More than any other, this remark from The Holiday demonstrates how hard he must work to fix things in all facets of his existence.
15. "He's charming. I feel great with him, which is an entirely new experience. And he's about ninety years old."- Iris
Iris, a London reporter, is going through a difficult time. I yelled every time Rufus Sewell as Jasper appeared on screen because she adores such an egotistical fool. She gets a two-week holiday to escape Jasper and his recently announced engagement, which she is due to cover for their newspaper.
She swaps her idyllic Surrey house for entertainment businesswoman Amanda's Los Angeles estate (Amanda will come to stay in Surrey). Her sense of self-worth is shattered. She knows she deserves much better than the cat-and-mouse Jasper trap, yet she continues to support his profession in the hopes of reuniting with him.
"16." You're incredible! You're a prodigy! A doodle prodigy!"- Miles
Miles is a Los Angeles-based film composer. When Miles discovers his fiancée has lied to him, his seemingly perfect existence crumbles. Miles spent much time with Iris Simpkins, a British woman living at his colleague's house on vacation before and after the breakup.
17. "Shakespeare said, 'Journey ends in lovers meeting.' What an extraordinary thought." — Iris
As charming as she is, Iris is deceived by her agonizing yearning for mutual love and a requirement for connection; as a woman in this scenario so often, I can sympathize with her anguish.
As a result, witnessing Iris go through the journey of experiencing her grief and then throwing it off after discovering herself and becoming an individual performer is a therapeutic experience with every screening of The Holiday.
18." And after all that, however long all that may be, you'll go somewhere new. And you'll meet people who make you feel worthwhile again."- Iris
Iris is intelligent, humorous, and gorgeous but also self-aware. Years of capitulating to Jasper have sapped her of her typically fiery spirit.
However, having fun in Los Angeles alongside Arthur and a charming composer, Miles, helps her rediscover her flame. Although Arthur is a father figure, Miles may be able to assist in replacing Jasper's void in her soul with someone more deserving.
19." I'm not going to fall in love with you; I promise."- Amanda
Amanda is a hardworking executive who manages a Los Angeles-based firm that creates movie trailers. When Amanda discovers her partner has been sleeping with her with his 24-year-old assistant, she chooses to flee and participate in a house exchange with Iris Simpkins in England.
Amanda spends the holidays in a "quaint home in Surrey," where she encounters and falls in love with sophisticated single parent Graham Simpkins, Iris' brother.
20. "Legend has it when the Santa Anas blow, anything can happen."- Miles
Miles is a person who is devoted to, supportive of, and trustworthy of the people in his life. Miles is a music and movie buff, and his enthusiasm for both is contagious. Miles is joyful and hopeful that he will find love, possibly with a new acquaintance from across the Atlantic, even after his lover betrays him.