Whether you are a comedy fanatic or a sucker for thrillers, this list has everything for everyone. Yes, we are here with some interesting and worth watching new movies on amazon prime video that have comprised the terrific performance by the respective stars.
Now let us make this clear, by new movies we mean that have entered Amazon Prime Video for the first time but might have been released on big screens a little or long before. Be it the ones everybody's talking about or some old famous titles that you heard and longed to see.
The romantic comedy, thriller, drama, as well as horror rating, is mixed, ranging from some good ones to pretty decent ones. Some of the movies might resonate with your own life due to outstanding storylines while some will draw inspiration from real-life incidents.
Whatever is the case, whether you decide to watch the entire movie or not or choose only a few of them, we hope this list is helpful for you and you get entertained thoroughly!
January 2022
There are a handful of pictures that have released in January this year. If you already have a subscription to the streaming platform, then you might have watched some of the names that we have mentioned in the list below. But if you have not yet started, then the list will be of great help as it covers most of the titles, be it latest or old, that made an entry in the first month of 2022.
The streamer has added movies that are decades old and nowhere to be found for streaming. So this is a great chance for someone who had in mind to watch some classics this time around.
1. The Prestige
Director: Christopher Nolan
Writer: Jonathan Nolan, Christopher Nolan
Cast: Hugh Jackman, Christian Bale, Michael Caine, Scarlett Johansson, Rebecca Hall, Andy Serkis
Duration: 2h 10min
IMDb Rating: 8.5
This thriller movie is among the best movies on amazon by the ace director Christopher Nolan and has been adapted from the novel of the same name by Christopher Priest. The movie has all-male writing staff i.e. Nolan brothers. The ensemble cast comprising Hugh Jackman, Scarlett Johansson, Michael Caine, and others makes it all the way more interesting.
The story is about two magicians named Robert Angier and Alfred Borden who turn into enemies when the former accuses the latter of killing his wife during one of the performances. Thus, they form then on try every means possible to hinder others' performance on stage.
And when Alfred delivers a spectacular performance, Robert becomes increasingly obsessed to bring out the secret of the magician's trick in order to sabotage him unknown that it would have fatal consequences.
2. Eve's Bayou
Director: Kasi Lemmons
Writer: Kasi Lemmons
Cast: Samuel L. Jackson, Lynn Whitfield, Debbi Morgan, Vondie Curtis-Hall, Branford Marsalis
Duration: 1h 49min
IMDb Rating: 7.3
The premise is set in the backdrop of Louisiana in 1962 where doctor Louise is the head of the prosperous Batiste family and is happily married to Roz. But one day his youngest daughter Eve accidentally sees him being physical with one of the female patients.
The traumatic incident shakes her from within and she shares the experience with her elder sister. And then ensues a journey filled with lies…
3. Déjà Vu
Director: Tony Scott
Writer: Bill Marsilii, Terry Rossio
Cast: Denzel Washington, Val Kilmer, Paula Patton, Bruce Greenwood
Duration: 2h 6min
IMDb Rating: 7.1
After a horrifying terrorist attack in New Orleans, Doug Carlin, the A.T.F. special agent joins the governmental top-secret experiment to identify the culprit. For the same, he is to make use of a high-end technology that can enable the user to look back in time. Will Carlin be able to find the accused? Find it by watching the movie on Amazon Prime Video.
4. The Master
Director: Paul Thomas Anderson
Writer: Paul Thomas Anderson
Cast: Joaquin Phoenix, Philip Seymour Hoffman, Amy Adams
Duration: 2h 18min
IMDb Rating:7.1
After facing the war situation, Freddie Quell finds it difficult to adjust to the life after war. He is an alcoholic and sex addict making him fired from many jobs. One night, when he was intoxicated and wandering he comes across a yacht owned by strangers Lancaster and Peggy Dodd where their daughter named Elizabeth is to get married.
Lancaster invites Freddie to join them on the yacht and suggests he follow his cult. Peggy, Elizabeth, and her husband follow the teachings of Lancaster and the only one not doing so in the Dodd family is his son Val Dodd.
As Freddie joins them in their travel, they end up conflicting and now it is up to Freddie to find the right way for himself.
5. Waitress
Director: Adrienne Shelly
Writer: Adrienne Shelly
Cast: Keri Russell, Nathan Fillion, Cheryl Hines, Adrienne Shelly
Duration: 1h 48min
IMDb Rating: 7
The story is about a waitress in the south named Jenna who happens to have an unhappy marriage and wants to leave her husband Earl at any cost. But amidst her failed marriage, she discovers that she is pregnant leaving her all way confused.
But her life takes a different turn when she gets attracted to a new doctor in town, making everything more complicated for her to choose from.
6. Good Hair
Director: Jeff Stilson
Writer: Lance Crouther, Paul Marchand, Chris Rock, Chuck Sklar, Jeff Stilson
Cast: Chris Rock, Maya Angelou, Al Sharpton
Duration: 1h 36min
IMDb Rating: 6.9
This documentary stars comedian Chris Rock who after being asked by his younger daughter about good hair sets on a journey to find out what is the importance of hair in the black culture. For the same, he travels to many salons, barbershops, hair competitions, and even temples in India and interviews famous celebrities to know what is the culture of hair.
7. Unfaithful
Director: Adrian Lyne
Writer: Alvin Sargent, William Broyles Jr.
Cast: Richard Gere, Diane Lane, Olivier Martinez, Erik Per Sullivan
Duration: 2h 4min
IMDb Rating: 6.7
The movie bagged mixed reviews from the critics, but despite this Diane Lane was praised for her outstanding performance and won Best Actress awards for the same. The story is about a suburban young woman Connie Sumne who despite having a happy family, craves more.
And one day when a mysterious stranger approaches her, she gets attracted to him and begins a fling with him only to get all caught up in her world of lies.
8. The Tender Bar
Director: George Clooney
Writer: William Monahan
Cast: Ben Affleck, Tye Sheridan, Lily Rabe, Christopher Lloyd
Duration: 1h 46min
IMDb Rating: 6.7
The comedy rating of the film is good with its engaging premise by renowned actor and filmmaker George Clooney. The story sees a young boy named JR Maguire who after the dissolution between his mother and father, moves back with his grandparents.
While being there, he develops a connection with his uncle named Charlie who happens to be his surrogate father and owns a local bar. Throughout the journey, Charlie guides and motivates JR to pursue his dream to become a writer against his mother's will who wants him to become a lawyer.
9. The Missing
Director: Ron Howard
Writer: Ken Kaufman
Cast: Tommy Lee Jones, Cate Blanchett, Evan Rachel Wood, Jenna Boyd
Duration: 2h 17min
IMDb Rating: 6.5
The story is about Maggie who has no choice but to reconcile with her estranged father after her daughter gets abducted. They now have to work together to bring the little girl back home.
10. Hotel Transylvania: Transformania
Director: Derek Drymon, Jennifer Kluska
Writer: Amos Vernon, Nunzio Randazzo, Genndy Tartakovsky
Cast: (voice actors) Andy Samberg, Selena Gomez, Kathryn Hahn, Jim Gaffigan, Steve Buscemi
Duration: 1h 27min
IMDb Rating: 6
After a disastrous experiment by Van Helsing, Johnny turns into a monster, and Drac and his friends into humans. For them to not fully remain in the wrong bodies permanently, they must do something soon and reverse the situation.
Read More: The Best Romance Movies on Amazon Prime To Watch Right Now
11. Judge Dredd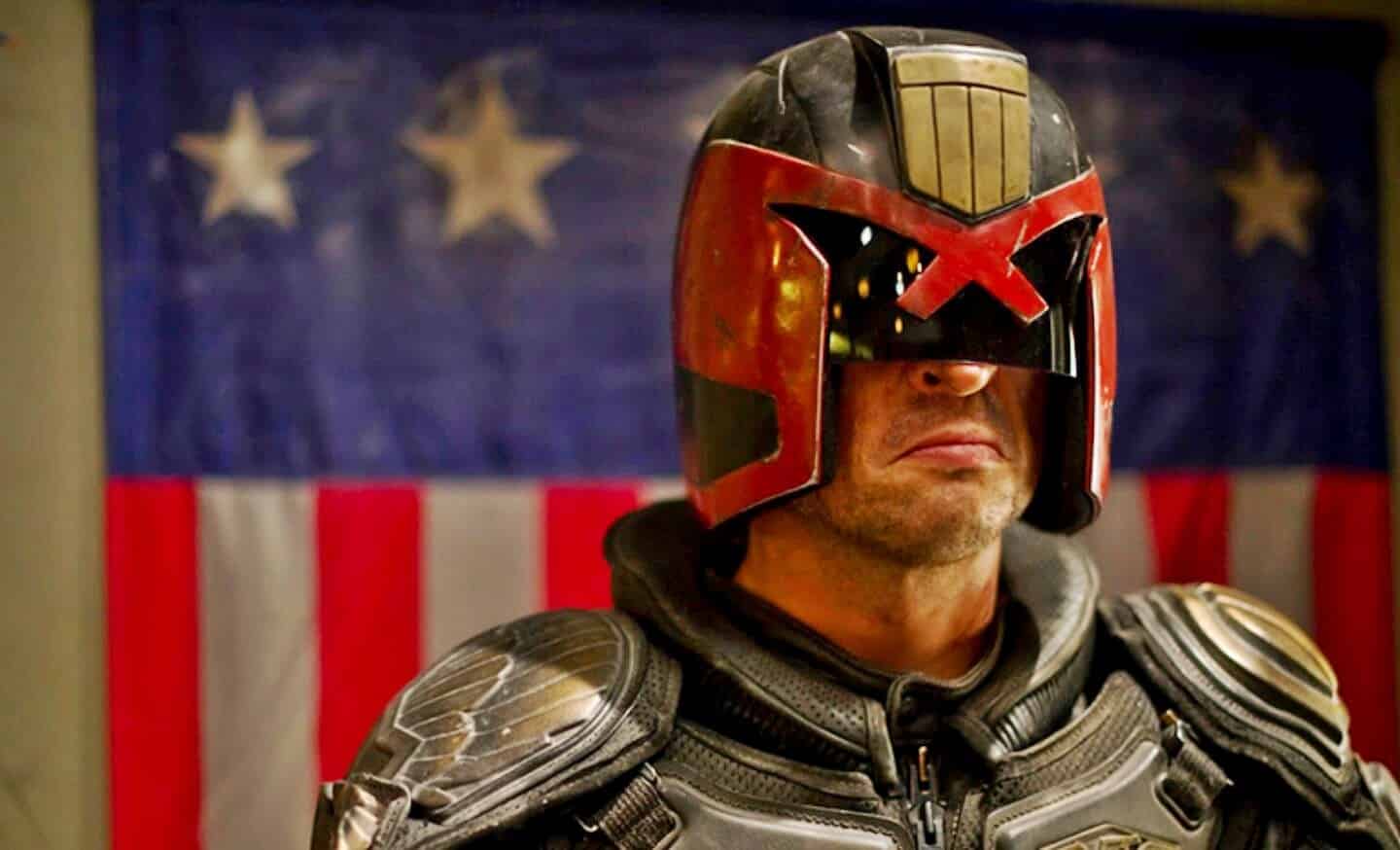 Director: Danny Cannon
Writer: William Wisher, Jr., Steven E. de Souza
Cast: Sylvester Stallone, Armand Assante, Diane Lane, Rob Schneider, Joan Chen
Duration: 1h 36min
IMDb Rating: 5.5
The story of this sci-fi is about the most feared judge- Joseph Dredd who is resided with the power of three- Police, Jury, and Executioner in the Mega-City in the distant future. But one day this strict and tough judge gets accused of a crime he did not commit and gets prisoned for it. Thus, he must do anything to stop what is wrong.
12. Secrets In The Water
Director: Michael Feifer
Writer: Scotty Mullen
Cast: Cerina Vincent, Emily Skinner, Alexis Jayde Burnett
Duration: 1h 17min
IMDb Rating: 4.9
The movie is based on a true incident following the murder of Mia, whose dead body gets washed ashore. In order to find out who killed her daughter, Laura seeks aid from Mia's best buddy Bailey.
And when the two ladies begin to find out suspects and possible pieces of evidence, they receive some unexpected evidence that is meant to change everything.
13. Needle in a Time stack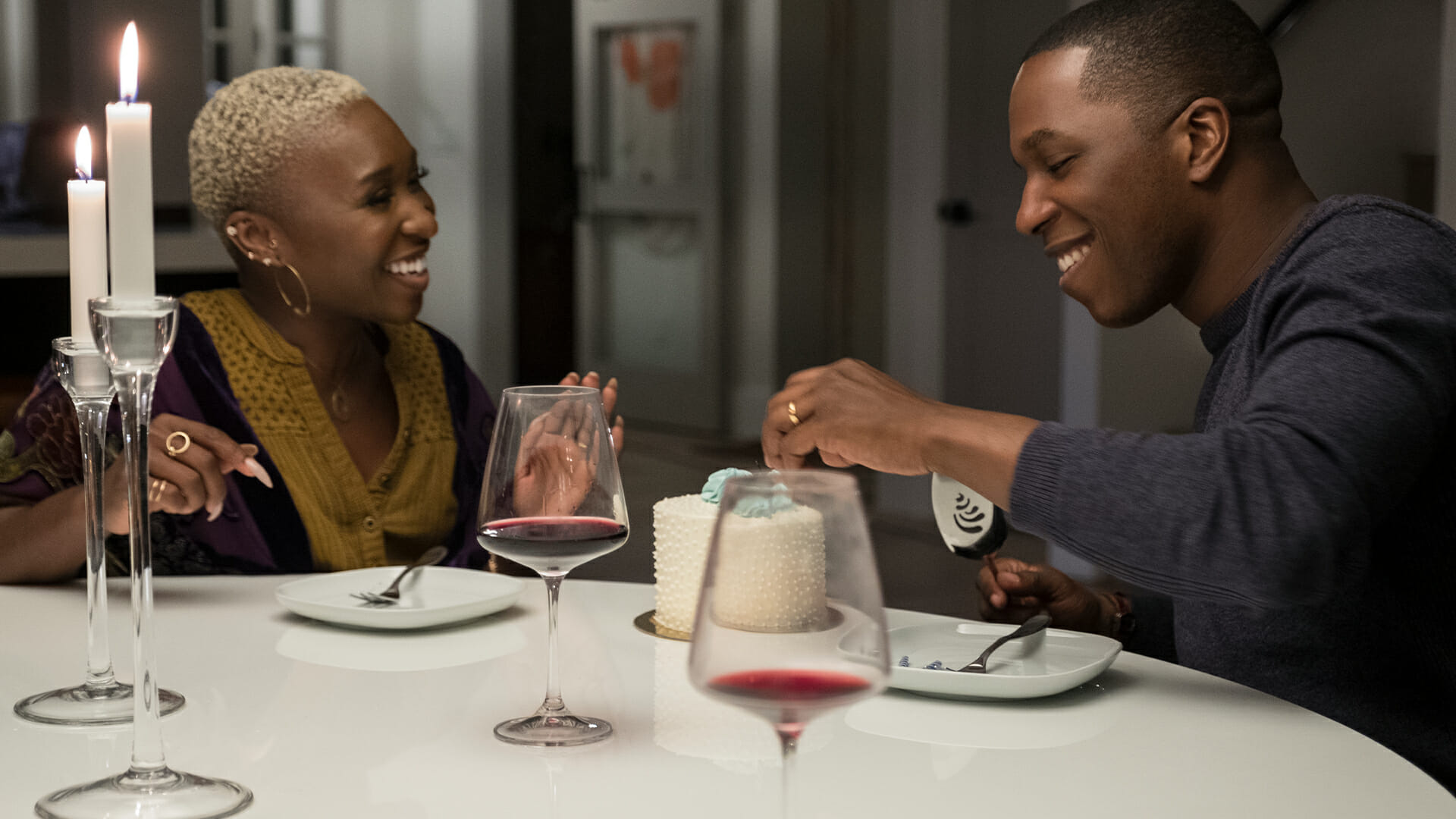 Director: John Ridley
Writer: John Ridley
Cast: Leslie Odom Jr., Freida Pinto, Cynthia Erivo
Duration: 1h 51min
IMDb Rating: 4.8
This romance rating might be very less but this is a gripping tale about struggle and fight for maintaining what we call love. Nick and Janine are a happily married couple. But when Janine's former partner makes a return in their life, everything changes as the former wraps time in order to drift apart the couple.
Now it is up to Nick, who has all his memory, to decide what he wants in life and how will his love for Janine win.
14. Deadly Detention
Director: Blair Hayes
Writer: Casie Tabanou, Alison Spuck McNeeley
Cast: Alex Frnka, Sarah Davenport, Henry Zaga
Duration: 1h 30min
IMDb Rating: 3.4
This high school movie on Amazon prime revolves around five students who are told to work on Saturday in order to fulfill their detention. But when their principal gets killed by an assailant, they must work together by forgetting the differences and find a way out so that they are not killed by the madman.
February 2022
Next up we are sharing the releases in the second month of the year. Now again, there are both new as well old entries to the platform that an array of audiences can enjoy, be it rom-com lovers or horror fans.
15. Die Hard
Director: John McTiernan
Writer: Jeb Stuart, Steven E. de Souza
Cast: Bruce Willis, Alan Rickman, Alexander Godunov, Bonnie Bedelia
Duration: 2h 12min
IMDb Rating: 8.3
John McClane is an NYPD cop who goes on a Christmas vacation to see his wife Holly in LA. There they attend the Christmas party in the Nakatomi headquarters which gets under the control of a group of robbers with Hans Gruber as their leader. They take everyone hostage and with no choice left. John takes matters into his own hands in order to resolve them as soon as possible.
16. A Fistful Of Dollars
Director: Sergio Leone
Writer: Adriano Bolzoni, Víctor Andrés Catena, Sergio Leone
Cast: Clint Eastwood, Marianne Koch, Josef Egger, Wolfgang Lukschy, John Wells
Duration: 1h 39min
IMDb Rating: 7.9
On arriving at the border of the United States of America, Joe the gunman drifter becomes friends with Silvanito, the owner of the local bar. As soon as Joe begins to live in the town, he learns that there are two powerful gangsters ruling it- Ramón Rojo and John Baxter.
But when Joe manages to kill members of Baster's gang, he gets hired by Ramon Rojo's brother Esteban Rojo to be part of their gang. But Joe decides to be on both ends, being negative against the other.
17. The Impossible
Director: J. A. Bayona
Writer: Sergio G. Sánchez
Cast: Naomi Watts, Ewan McGregor, Tom Holland
Duration: 1h 54min
IMDb Rating: 7.6
The story revolves around a family comprising Henry and Maria and their three sons who go to Thailand to spend their winter vacations. But everything was fine till Christmas as the very next day had some terrifying experiences for them.
The story is about the 2004 tsunami and its deadly aftermath and how the family struggles to pass the unexpected time.
18. The Fly
Director: David Cronenberg
Writer: Charles Edward Pogue, David Cronenberg
Cast: Jeff Goldblum, Geena Davis, John Getz
Duration: 1h 36min
IMDb Rating: 7.6
Seth is an intelligent scientist who successfully creates a transportation machine to travel in time. So he tests his invention on himself but accidentally a fly gets trapped in the process, leading to a mixture of a fly and a human.
initially, Seth managed to teleport successfully but slowly fly's cells began to appear on his body leading to troubles in his life as he slowly turns into a monster.
19. The Rock
Director: Michael Bay
Writer: David Weisberg, Douglas Cook, Mark Rosner
Cast: Sean Connery, Nicolas Cage, Ed Harris, Michael Biehn, William Forsythe
Duration: 2h 16min
IMDb Rating: 7.4
It is the story of Brigadier General Frank Hummel, who happens to be dishonest and evil and plans to launch rockets in the city of San Francisco. In order to stop him from creating havoc in the city, FBI chemical warfare expert Stanley Goodspeed and ex British spy John Patrick Mason team up.
20. Homestay
Director: Parkpoom Wongpoom
Writer: Thodsapon Thiptinnakorn, Jirassaya Wongsutin, Abhichoke Chandrasen, Eakasit Thairaat, Parkpoom Wongpoom
Cast: Teeradon Supapunpinyo, Cherprang Areekul, Suquan Bulakul
Duration: 2h 16min
IMDb Rating: 7.2
This thriller rating is commendable and among the best movies on amazon prime video if you are a genre lover. This Thai fantasy thriller is the story of Min who gets a wonderful gift from heaven- a temporary body and he has 100 days to alter his life if he wants to. An engaging one for sure!
Read More: The Best Animated Movies on Amazon Prime Right Now
21. Untamed Heart
Director: Tony Bill
Writer: Tom Sierchio
Cast: Christian Slater, Marisa Tomei, Rosie Perez
Duration: 1h 48min
IMDb Rating: 6.8
The story is about Caroline who works as a waitress in a diner and seems to have not so good taste in men. As she was on her way back home one night, a group of men tried raping her but gets saved by fellow mate Adam.
Soon they begin seeing each other but not everything goes well for them. While dealing with their own difficulties, Caroline learns about Adam's absurd health condition.
22. I Want You Back
Director: Jason Orley
Writer: Isaac Aptaker, Elizabeth Berger
Cast: Charlie Day, Jenny Slate, Scott Eastwood, Manny Jacinto, Clark Backo, Gina Rodriguez
Duration: 1h 51min
IMDb Rating: 6.6
This directorial by Jason Orley stars names like Charlie Day and Jenny Slate in the lead roles where the two are strangers but with a common mishap. They got dumped on the same weekend and thereby pair together to ruin the new relationships of their former partners as they seem to move on with their new lovers.
23. Half Baked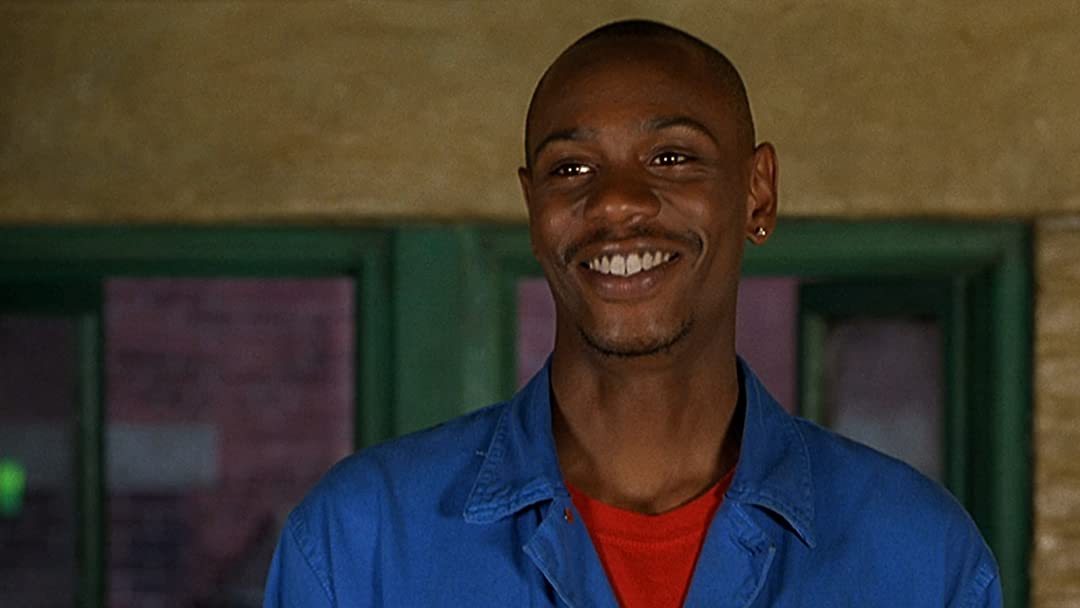 Director: Tamra Davis
Writer: Dave Chappelle, Neal Brennan
Cast: Dave Chappelle, Jim Breuer, Harland Williams, Guillermo Díaz, Clarence Williams III
Duration: 1h 37min
IMDb Rating: 6.6
This fun movie revolves around a group of friends, among whom one gets arrested for feeding the horse of New York police with junk food and ultimately killing him. Thus, the remaining friends must do anything to get their pal bailed despite the risks involved in it.
24. The Protege
Director: Martin Campbell
Writer: Richard Wenk
Cast: Maggie Q, Michael Keaton, Samuel L. Jackson, Patrick Malahide, David Rintoul
Duration: 1h 49min
IMDb Rating: 6.1
Anna was rescued by assassin Moody when she was young and now she is among the skilled killers. But when her mentor Moody gets badly murdered, she pledges to seek revenge from the accused for the death of the person who saved and taught her everything.
25. You Again
Director: Andy Fickman
Writer: Moe Jelline
Cast: Kristen Bell, Jamie Lee Curtis, Sigourney Weaver, Odette Yustman, Kristin Chenoweth
Duration: 1h 45min
IMDb Rating: 5.7
This romantic comedy is the story of Marni who did not have the best time during her high school days. And when she learns that her brother's fiance is her high school enemy Joanna, she is taken aback.
And while Marni tries to bring out the dark side of Joanna in front of her family, things get awry when her mother's high school rival and Joanna's aunt Ramona make an entry. Thus ensues a chain of chaotic incidents amidst the wedding.
26. Book of Love
Director: Analeine Cal y Mayor
Writer: Analeine Cal y Mayor, David Quantick
Cast: Sam Claflin, Verónica Echegui, Fernando Becerril
Duration: 1h 46min
IMDb Rating: 5.5
The plot revolves around an unsuccessful writer named Henry who fails to make his books sell. But when his work becomes a hit in Mexico, his publisher suggests he visit the place on a promotional tour.
But when he reaches there, he realizes the actual reason for the hit of his book was due to the translator Maria who turned his boring story into an erotic one. Thus, forced by the circumstances, they both now have to travel together for the tour despite not liking one another.
27. All About Steve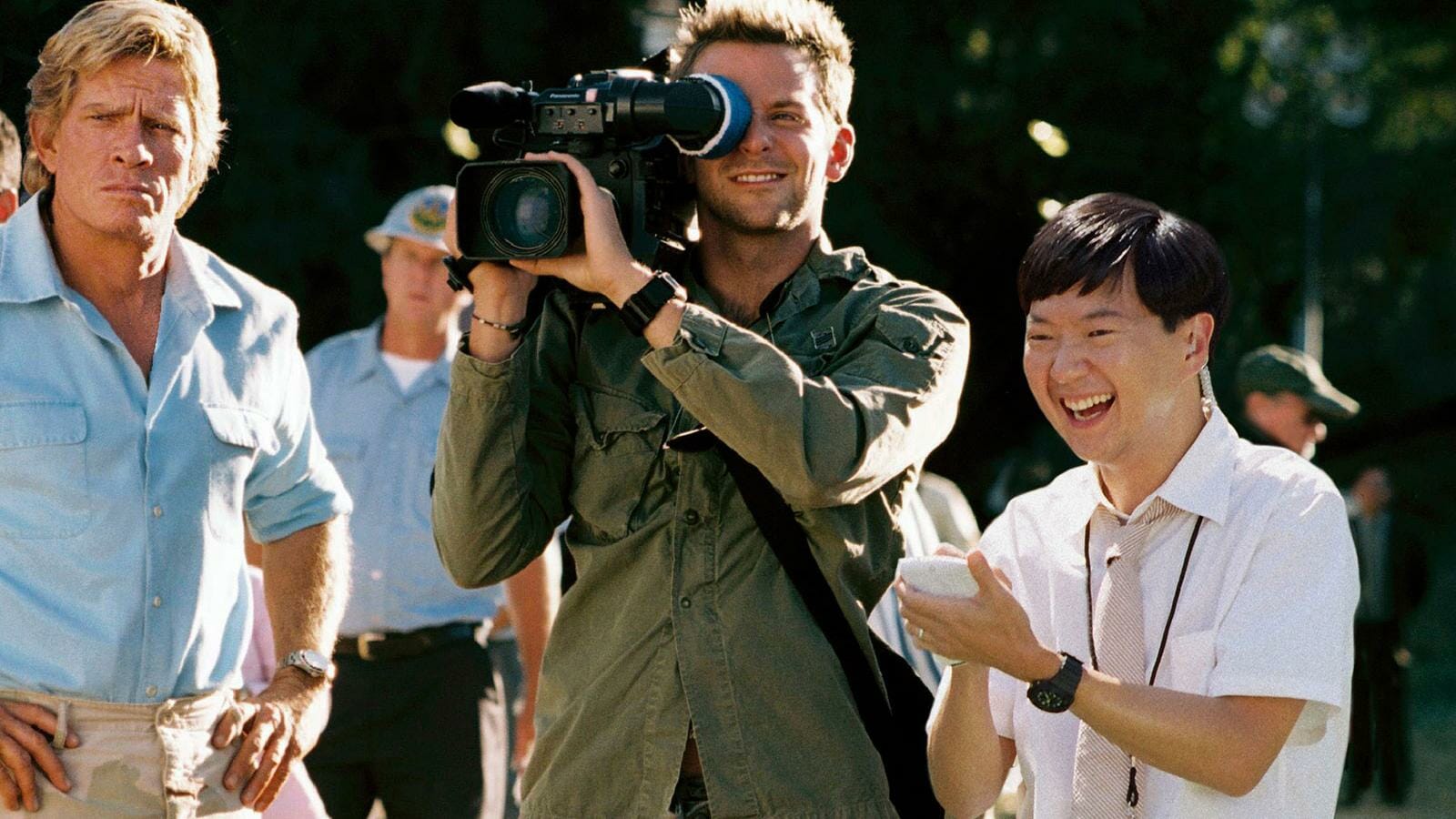 Director: Phil Traill
Writer: Kim Barker
Cast: Sandra Bullock, Thomas Haden Church, Bradley Cooper
Duration: 1h 39
IMDb Rating: 4.8
Mary Horowitz is a crossword puzzle creator who falls deeply in love with news cameraman Steve. Thus, in order to win his love back, he travels across the country wherever he goes only to realize why she embarked on the journey and reassess her decision as she encounters people who accept her the way she is.
March 2022
The list below will now share the new releases in the month of March. If you are not interested in January and February releases or are done watching your favorites from the two months, then March entries are for you.
Again, we have some Amazon original content as well as older titles that have been popular among audiences for a very long time. So choose the ones that are your choice.
28. Dead Poets Society
Director: Peter Weir
Writer: Tom Schulman
Cast: Robin Williams
Duration: 2h 9min
IMDb Rating: 8.1
Dead Poets Society is the story about John Keating the new English teacher in an all-boys school that holds high standards and traditional beliefs. And in order to connect to the students who are under immense pressure from school and parents, he uses non-conventional methods of teaching.
And due to their teacher's assistance, students like Todd Anderson, Neil Perry, and others help them come out of their fear and realize their dreams and passion.
29. Blackfish
Director: Gabriela Cowperthwaite
Writer: Gabriela Cowperthwaite, Eli Despres, Tim Zimmermann
Cast: Tilikum, Dave Duffus, Samantha Berg
Duration: 1h 30min
IMDb Rating: 8.1
The documentary is about a killer whale named Tilikum who has killed three people so far. And what consequences occur when this dangerous animal is kept in captivation and what is still unknown about these highly smart creatures.
30. Lucy and Desi
Director: Amy Poehler
Writer: Mark Monroe
Cast: Lucie Arnaz, Bette Midler, Carol Burnett
Duration: 1h 43min
IMDb Rating: 7.9
The documentary is based on the real-life story of Lucille Ball and Desi Arnaz and how the former rose to fame and the unlikely partnership of the two that made them one of the iconic pairs in the history of Hollywood.
Read More: The Best Sci-Fi Movies on Amazon Prime That You Should Watch Immediately
31. The Hundred-Foot Journey
Director: Lasse Hallström
Writer: Steven Knight
Cast: Helen Mirren, Om Puri, Manish Dayal, Charlotte Le Bon
Duration: 2h 4min
IMDb Rating: 7.3
The story is about a talented chef named Hassan Kadam who gets displaced along with his family to a French village. They decide to open an Indian restaurant against the wishes of the owner of a famous restaurant a hundred feet away from them.
The dispute arises between the two eating joints until Mallory realizes their talent of Kadam and takes him under her.
32. Spaceballs
Director: Mel Brooks
Writer: Mel Brooks, Ronny Graham, Thomas Meehan
Cast: Mel Brooks, John Candy, Rick Moranis, Bill Pullman, Daphne Zuniga, Dick Van Patten, George Wyner, Joan Rivers
Duration: 1h 36min
IMDb Rating: 7.1
When a planet in the distant future named Spaceball gets short of air, its citizens are made to rely on what is known as Perri-Air. In order to fulfill the air depletion, the leader of Spaceball Skroob orders Dark Helmet, the evil to abduct the princess named Vespa of the oxygen-rich region Druidia so that they can get oxygen in return for her.
But to save him, the space pilot Lone Starr arrives with his half men and a half-dog named Barf.
33. Prometheus
Director: Ridley Scott
Writer: Jon Spaihts, Damon Lindelof
Cast: Noomi Rapace, Michael Fassbender, Guy Pearce, Idris Elba
Duration: 2h 4min
IMDb Rating: 7
A group of explorers leads into the darkest regions in the universe when they get a clue to the origin of mankind. While Holloway is on the journey to reject the notions of spirituality, Shaw on the other hand expects to meet godlike creatures and their race that would make her religious beliefs stronger. But none of them along with others on the ship know that some dark and unexpected twist awaits them ahead.
34. Chronicle
Director: Josh Trank
Writer: Max Landis
Cast: Dane DeHaan, Alex Russell, Michael B. Jordan, Michael Kelly, Ashley Hinshaw
Duration: 1h 29min
IMDb Rating: 7
The story of the film is about Andrew who is a socially anxious and introverted boy and his only form of escape is his video camera. But things take a different turn when he along with cousin Matt and classmate Steve find a mysterious substance that gives them strange powers.
And as their powers begin to increase, their lives become out of control as their unknown dark sides begin to come out. And Andrew's camera captures them all.
35. A Simple Favor
Director: Paul Feig
Writer: Jessica Sharzer
Cast: Anna Kendrick, Blake Lively, Henry Golding, Andrew Rannells
Duration: 1h 57min
IMDb Rating: 6.8
A single mother and widow, Stephanie works in Connecticut as a vlogger to make ends meet. On other hand, her best friend named Emily seems to have a successful career, family, and lifestyle.
But when one day Emily goes missing, Stephanie goes on to find out the reason behind her friend's disappearance only to receive some shocking information from her friend's past.
36. Coffy
Director: Jack Hill
Writer: Jack Hill
Cast: Pam Grier, Booker Bradshaw, Robert DoQui, William Elliott, Allan Arbus, Sid Haig
Duration: 1h 31min
IMDb Rating: 6.8
The story is about a young woman named Coffy who works as a nurse and has witnessed the bad effects of drugs on people very closely. But when her own little sister becomes a drug addict, she decides to take things into her own hands.
She disguises herself as a prostitute to find the drug dealers in the region ultimately reaching up to the top. Along the way she is taken aback when she finds her boyfriend involved in the dirty game.
37. Cotton Comes To Harlem
Director: Ossie Davis
Writer: Ossie Davis, Arnold Perl
Cast: Godfrey Cambridge, Raymond St. Jacques, Calvin Lockhart
Duration: 1h 37min
IMDb Rating: 6.5
The story sees the African- American population being looted by the Reverend Deke O'Malley who claims that donating money would help protect the land in Africa. And when the famous and smart cops of New York city named Gravedigger Jones and Coffin Ed Johnson get to know about Deke O'Malley's deeds, they begin to dig deep into it.
They soon find that he smuggles money by stuffing it in the cotton. But when they find money being lost from the proposed location, everyone becomes shocked.
38. Foxy Brown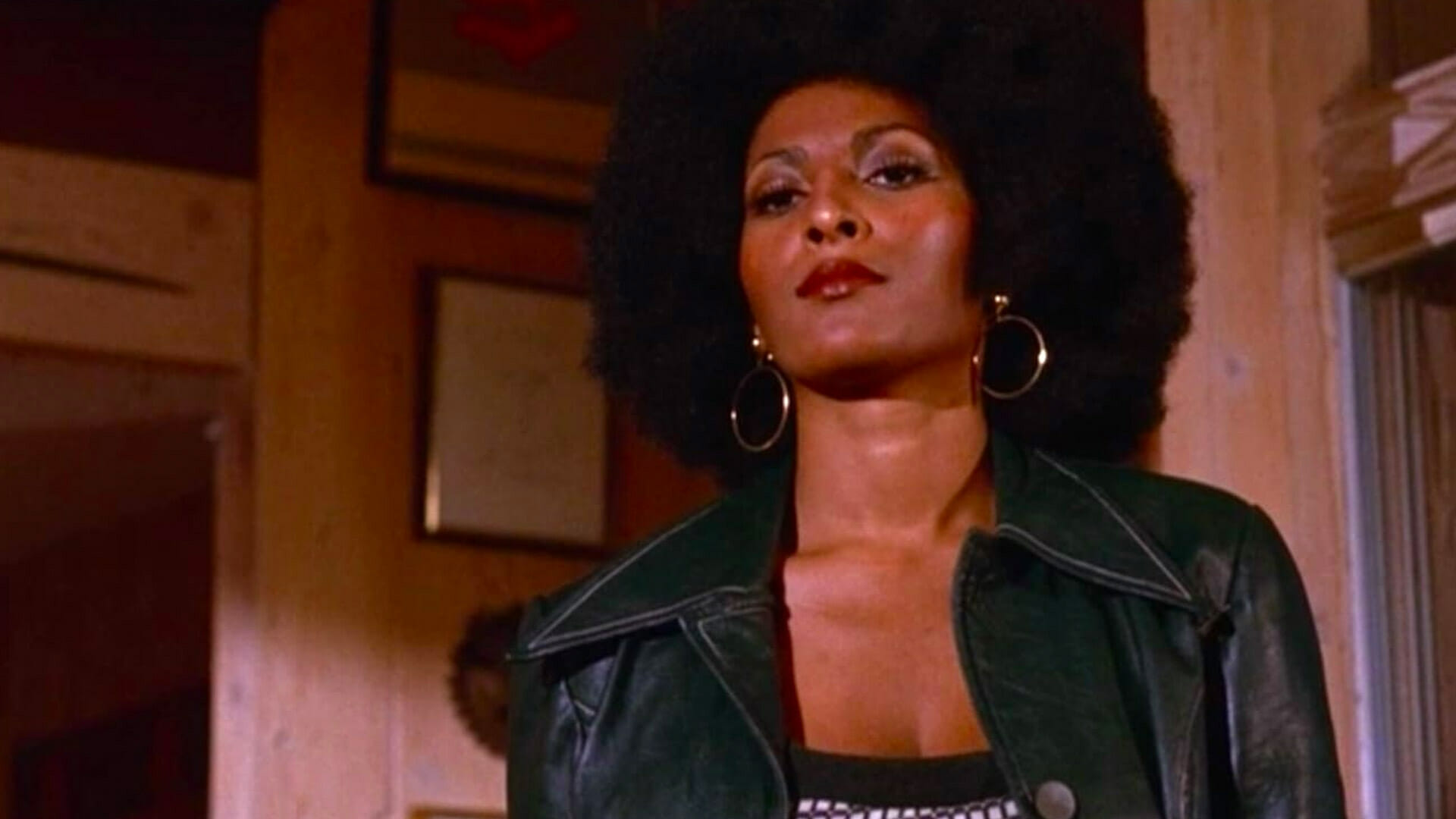 Director: Jack Hill
Writer: Jack Hill
Cast: Pam Grier, Peter Brown, Terry Carter, Kathryn Loder, Harry Holcombe
Duration: 1h 34min
IMDb Rating: 6.5
This revenge story is about a girl named Foxy Brown who turns into a prostitute to turn down everyone who was behind the killing of her boyfriend, including her own brother who was the first one to give up the identity of her cop boyfriend to the gangsters from whom he owed money.
39. Weekend At Bernie's
Director: Ted Kotcheff
Writer: Robert Klane
Cast: Andrew McCarthy, Jonathan Silverman, Catherine Mary Stewart, Terry Kiser
Duration: 1h 50min
IMDb Rating: 6.4
Richard and Larry are the two happy-go-lucky salesmen who happen to get invited to spend their weekend with their boss named Bernie at the latter's luxurious house by the beach.
But at least they could know that the fraud they uncovered has Bernie as the main character in it and he is planning to get them killed. But twists of fate, Bernie gets killed instead and the other two men decide that this death should not spoil their vacation and pretend that he is still alive.
40. Prince Avalanche
Director: David Gordon Green
Writer: David Gordon Green
Cast: Paul Rudd, Emile Hirsch
Duration: 1h 35min
IMDb Rating: 6.3
Away from their respective city lives, two road workers spend the 1988 summer together as they are to paint the road destroyed by the fire again. And in the beautiful land, the two men are at opposite ends to each other, knowing more than they thought about each other's lives and helping to come out of the problems.
They eventually develop an unlikely bond, despite being at odds.
Read More: The Best Movies on Amazon Prime That You Should Watch Immediately
41. Flightplan
Director: Robert Schwentke
Writer: Peter A. Dowling, Billy Ray
Cast: Jodie Foster, Peter Sarsgaard, Erika Christensen, Sean Bean
Duration: 1h 38min
IMDb Rating: 6.3
Kyle Pratt is an airplane engineer who is traveling from Germany to New York to bury her husband. And while she wakes up on the flight, she discovers that her daughter has gone missing. But nobody believes her as all the plane crew including Air Marshal Gene Carson and Caption Rich say that her daughter was never on the plane.
But Kyle is sure that her daughter is missing from the plane and that she should find her in the limited space in the plane while being sane.
42. Be Cool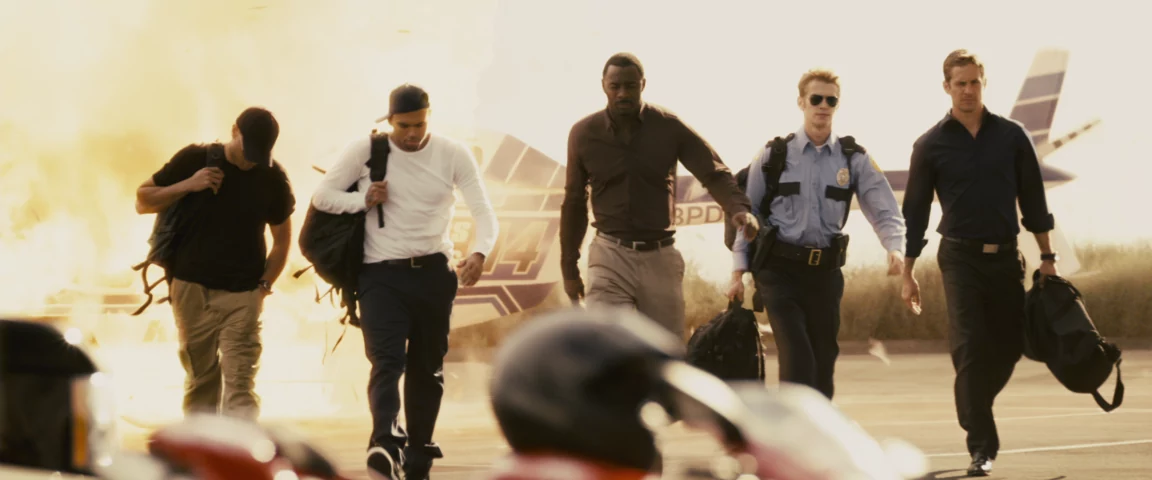 Director: John Luessenhop
Writer: Peter Allen, Gabriel Casseus, John Luessenhop, Avery Duff
Cast: Paul Walker, Matt Dillon, Idris Elba, Jay Hernandez, Michael Ealy, Tip "T.I." Harris, Chris Brown, Hayden Christensen
Duration: 1h 47min
IMDb Rating: 6.2
Chili Palmer goes on to become a movie producer from a gangster and now has eyes on the music industry. As he enters the business, there are several other competitors and rivals that are waiting to pull him down.
From the death of his friend to love a widow of a music executive, Palmer has seen it all. But even though it all seems to be falling down, Palmer has his own ways to come out.
43. Takers
Director: John Luessenhop
Writer: Peter Allen, Gabriel Casseus, John Luessenhop, Avery Duff
Cast: Paul Walker, Matt Dillon, Idris Elba, Jay Hernandez, Michael Ealy
Duration: 1h 47min
IMDb Rating: 6.2
Enjoying their lifestyle with all the wealth and riches from the robbery of banks,
Gordon Jennings and his mates are successful in not getting caught by following a set of rules. And as they were cherishing their latest victory, one of their former partners gets released from jail and came up with the plan to rob a car carrying a large amount of cash.
Lured by the amount of wealth they would possess by the heist, they carefully plan the entire process and as they come closer to their job, they are unaware that a police officer is racing toward them to prevent the loot.
44. Confessions Of A Shopaholic
Director: P.J. Hogan
Writer: Tim Firth, Tracey Jackson
Cast: Isla Fisher, Hugh Dancy, Joan Cusack, John Goodman, John Lithgow, Kristin Scott Thomas, Leslie Bibb
Duration: 1h 44min
IMDb Rating: 5.8
Among the romantic comedies on Amazon prime video, Confessions of a Shopaholic is an interesting one. Rebecca Bloomwood, just like any other girl in New York, loves to shop. But the real problem is that she is so much obsessed with shopping that she is in debt and in order to get rid of it, she has to work for the city's top fashion magazine.
But when she fails to get a job in a fashion company, she ends up being a columnist for a financial magazine. And soon her column becomes a hit and she gains success. But her secret is what threatens her professional and personal life.
45. Blacula
Director: William Crain
Writer: Joan Torres, Raymond Koenig, Richard Glouner
Cast: William Marshall, Vonetta McGee, Denise Nicholas, Gordon Pinsent
Duration: 1h 33min
IMDb Rating: 5.7
The premise of this story follows an African prince turn into a vampire by Count Dracula when he pays a visit to Transylvania. After being trapped in a coffin for centuries, Blacula rises in Los Angeles in the 1970s. He begins to attack humans in pursuit of a girl named Lina who bears resemblance to his dead wife.
In order to stop the creature from creating any more havoc, Dr. Gordon Thomas and police Lt. Peters are on the go.
46. Master
Director: Mariama Diallo
Writer: Mariama Diallo
Cast: Regina Hall, Zoe Renee, Amber Gray, Molly Bernard
Duration: 1h 31min
IMDb Rating: 5.6
The movie is about three women who while being in the glorious university in England try to establish and find their position unknown that something evil might be lying behind.
47. The Tooth Fairy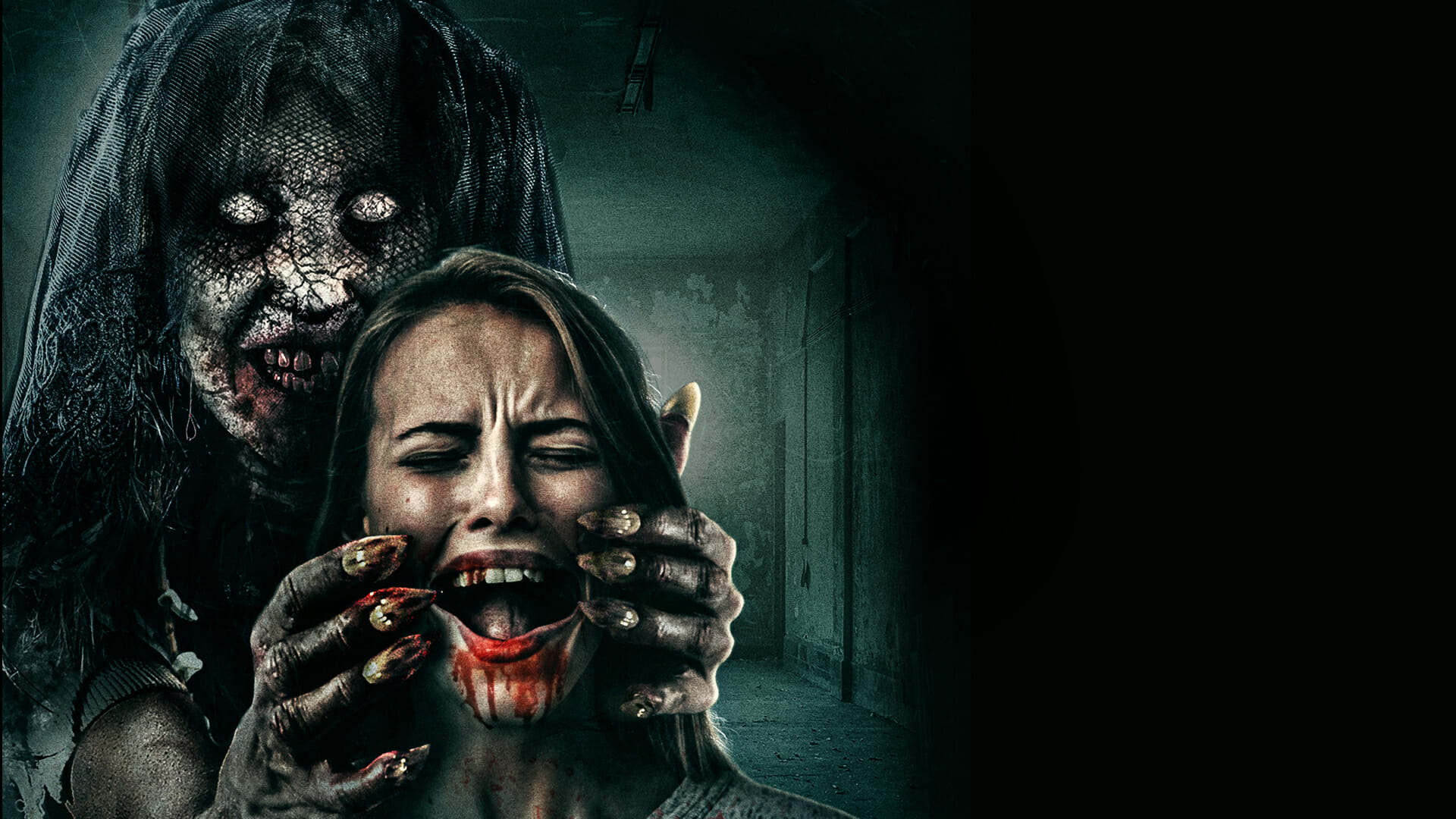 Director: Chuck Bowman
Writer: Stephen J. Cannell
Cast: Nicole Muñoz, Jianna Ballard, Chandra West, Lochlyn Munro, Steve Bacic, Carrie Anne Fleming, Peter New, Jesse Hutch, Ben Cotton, Sonya Salomaa, Karin Konoval, P. J. Soles
Duration: 1h 29min
IMDb Rating: 4.4
Pamela is a young girl who moves along with her mother Darcy heads to live with the latter's boyfriend Peter in Northern California who has quit his job as a doctor to live peacefully and write his novel.
There Pamela becomes friends with her neighbor Emma who tells her that the house first belonged to a witch Tooth Fairy who indulged in killing young children to get their milk teeth. And now that Pamella is still left with her one milk tooth, she can be the next target for the witch.
Pamela, all frightened, shares the story with her mother and Peter who refuse to believe in her story. But both are forced to believe when their friends start to get killed mysteriously in the house.
April 2022
Now let's have a look at what will be making its way on Amazon Prime Video in April.
48. Speed
Director: Jan de Bont
Writer: Graham Yost
Cast: Keanu Reeves, Dennis Hopper, Sandra Bullock
Duration: 1h 56min
IMDb Rating: 7.3
The story sees a police officer amidst a tense situation where in order to prevent the city bus from getting blasted due to a bomb onboard keep the speed above 50 mph.
49. Joe Bell
Director: Reinaldo Marcus Green
Writer: Diana Ossana, Larry McMurtry
Cast: Mark Wahlberg, Reid Miller, Connie Britton
Duration: 1h 34min
IMDb Rating: 5.9
The story is about a true incident that sees a father start a journey across the US to walk against bullying after his son got bullied in his high school for being gay.
50. It Takes Three
Director: Scott Coffey
Writer: Logan Burdick, Blair Mastbaum
Cast: Jared Gilman, David Gridley, Aurora Perrineau
Duration: 1h 30min
IMDb Rating: 5
The story is about the coolest guy who when learning that the new girl in the school is not interested in him, appoints the nerd boy of the class to add a little style to his social media handle. A rom-com where we can witness heartbreaks and love.
51. I Love America
Director: Lisa Azuelos
Writer: Lisa Azuelos
Cast: Sophie Marceau, Colin Woodell, Monika Casey
Duration: 1h 42min
IMDb Rating: 4.8
The premise follows a young and single woman who decides to try her luck once again in love. In the journey, she witnesses several unexpected encounters and ultimately realizes that love is actually about her own self.
52. All the Old Knives
Director: Janus Metz
Writer: Olen Steinhauer
Cast: Chris Pine, Thandiwe Newton, Laurence Fishburne
Duration: 1h 41min
IMDb Rating: N/A
The movie is about two ex-lovers and CIA officials who reunite to again look into a six-year-old mission in Vienna where among the fellow mates was compromised.
Read More: The Best Crime Movies on Amazon Prime Right Now
Some other suggestions on Amazon prime video
Now we know that we have suggested to you some of the new releases on the Amazon Prime Video, we would also like to share with you some classics on the streaming platform that might be released this year but you can rewatch or freshly watch them even today as they still do not fail to keep the viewers hooked to the screen. So check out the list and choose what best fits you.
1. It's a Wonderful Life
Director: Frank Capra
Writer: Frances Goodrich, Albert Hackett, Frank Capra, Jo Swerling
Cast: James Stewart, Donna Reed, Lionel Barrymore, Thomas Mitchell, Henry Travers
Duration: 2h 10min
IMDb Rating: 8.7
The story is about an irritated and hopeless businessman who gets an angel from heaven in his life to teach him how life would have been without him.
2. Fargo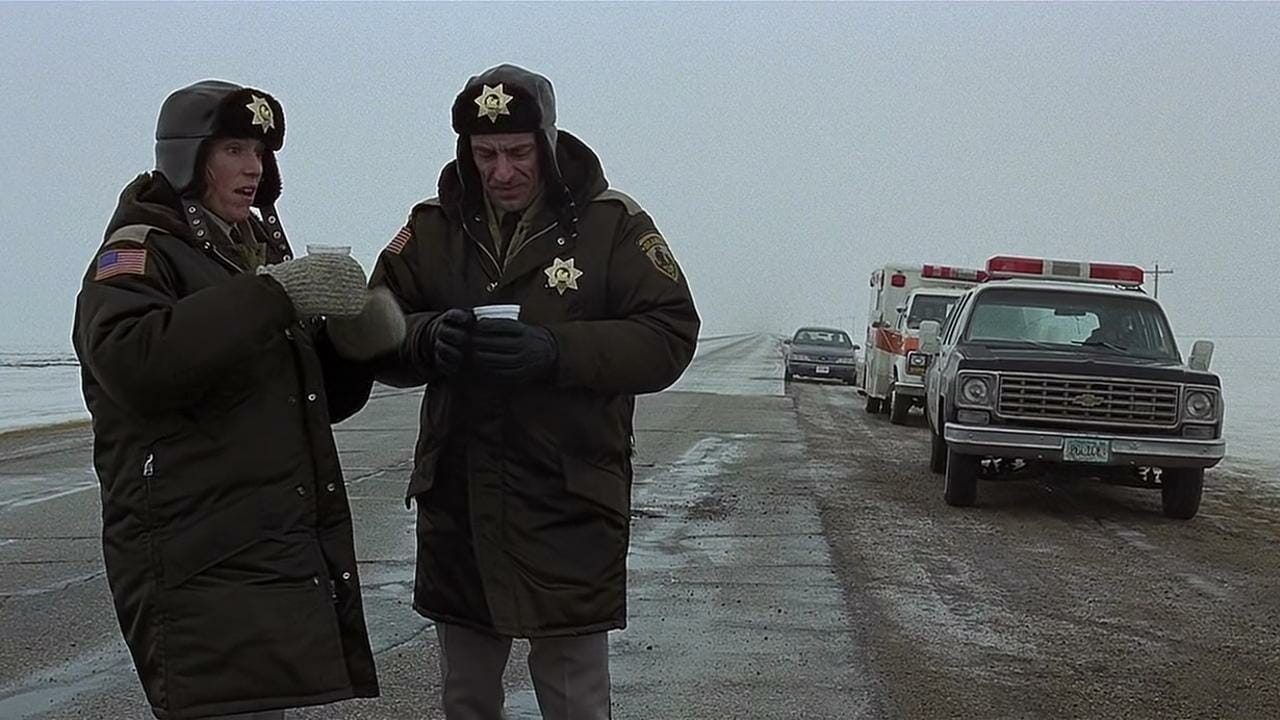 Director: Joel Coen
Writer: Joel Coen, Ethan Coen
Cast: Frances McDormand, William H. Macy, Steve Buscemi, Harve Presnell, Peter Stormare
Duration: 1h 38min
IMDb Rating: 8.1
This movie from the Coen brothers is a masterpiece. The story is about a car salesman in Minneapolis named Jerry Lundegaard who because of being in debt heirs two thugs two kidnap his own wife for money.
The plan was that he would ask for money from his wife's wealthy dad to get her released and give a small portion of the money to thugs and keep the remaining to clear his debts. But everything does not go according to the plan.
3. The Handmaiden
Director: Park Chan-wook
Writer: Park Chan-wook, Jeong Seo-Kyong
Cast: Kim Min-hee, Ha Jung-woo, Cho Jin-woong
Duration: 2h 24min
IMDb Rating: 8.1
This psychological thriller revolves around a woman who for the Japanese heiress gets hired as a handmaiden. But least does anyone know that the woman is involved in defrauding the heiress.
4. One Night in Miami
Director: Regina King
Writer: Kemp Powers
Cast: Kingsley Ben-Adir, Eli Goree, Aldis Hodge, Leslie Odom Jr.
Duration: 1h 54min
IMDb Rating: 7.1
This directorial by Regina king stars the characters of famous personalities like Jim Brown, Sam Cooke, Muhammad Ali, and Malcolm X who gather one night and discuss their roles in the civil rights movement and the cultural changes that took place in the 1960s.
5. The Electrical Life of Louis Wain
Director: Will Sharpe
Writer: Simon Stephenson, Will Sharpe
Cast: Benedict Cumberbatch, Claire Foy, Andrea Riseborough, Toby Jones
Duration: 1h 51min
IMDb Rating: 6.8
Starring Benedict Cumberbatch, Claire Foy, Andrea Riseborough, and Toby Jones genre- historical drama, The Electrical Life of Louis Wain is the story about a famous English artist named Louis Wain who got popular for his unusual surreal cat drawings that somehow depicted his own declining state of mind.
6. The Lost City of Z
Director: James Gray
Writer: James Gray
Cast: Charlie Hunnam, Robert Pattinson, Sienna Miller
Duration: 2h 21min
IMDb Rating: 6.6
The Lost City of Z created by Paramount Pictures is based on a real-life drama that revolves around Major Percival Fawcett, the British explorer who while on a search for the lost and mysterious city in Amazon went missing in the 1920s.
7.The Mad Women's Ball
Director: Mélanie Laurent
Writer: Mélanie Laurent, Christophe Deslandes, Julien Decoin
Cast: Lou de Laâge, Mélanie Laurent, Emmanuelle Bercot
Duration: 2h 1min
IMDb Rating: 6.6
The premise follows a young girl named Eugenie who is gifted with the ability to hear and see the dead. And when this secret comes to the notice of her father and brother, they take her to an asylum, unknown that it is impossible for her to escape fate. She plans to run from the hospital with the help of one of the nurses working there.
Now that you have ample alternatives to choose from, be it the latest movies streaming on Amazon Prime Video or the cult classics already popular on the streaming giant, we hope you engage yourself in watching these. If you do not have a subscription to Amazon prime video, then you can avail of it for $14.99 per month. So begin binge-watching right away as there is a lot of stuff for you to catch up on if you haven't started yet.