Hulu is a streaming service that offers many movies, TV shows, and live content, with or without selective commercials. It gives you the flexibility to watch the shows from the comfort of your home. Bringing together content from all over the world gives tough competition to all the premium streaming platforms. Featuring the best Spanish movies of all time, based on your taste, be it drama, romance, comedy, horror, or plain adventure, choose your pick and stream it now on Hulu.
1. Ma Ma
Julio Medem's Ma Ma, starring the Oscar-winner actress Penelope Cruz narrates a tale of a woman diagnosed with breast cancer. As she battles with her grievances, she forms a bond with a man who is dealing with his losses. The riveting tale that the movie builds up also leaves a social message to the viewers.
2. Sidewalls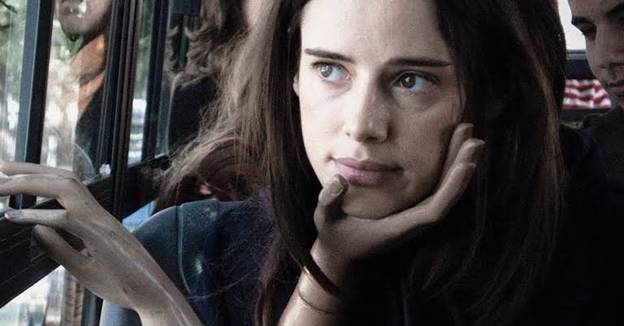 Sidewalls is a touching comedy movie by Argentine director Gustavo Taretto. Released in 2011, the film brings a romance drama between Martín and Mariana to the audience. This Argentinean movie has a philosophical touch to it, and it is nonetheless charming and visually beautiful. The fun and optimism in this movie will speak to you.
3. 28 Weeks Later 
Directed by Juan Carlos Fresnadillo, 28 Weeks Later is a horror thriller released in 2007. It is an intense watch that picks up events after the rage virus annihilates mainland Britain. After the US army declared that the city was safe once again, they are yet to be plagued by the horrors of the virus.
4. Asmodexia
Marc Carreté's 2014 movie, Asmodexia, is a horror flick that will bring chills down your spine. Eloy de Palma is an exorcist, and he works together with his granddaughter Alba. They try to fight the demonic plague that is possessing the people of Barcelona. Asmodexia is an eerie and violent film that also displays pure brilliance.
5. Penumbra 
Penumbra is a horror-thriller that narrates a tale that has a refreshing touch. A fairly simple tale, it follows a slow pace until it finally explodes, which will leave you shocked. It is about a woman who seeks a tenant for her decrepit apartment. She finds a suitable tenant unaware of the dreadful events that will follow.
6. Antz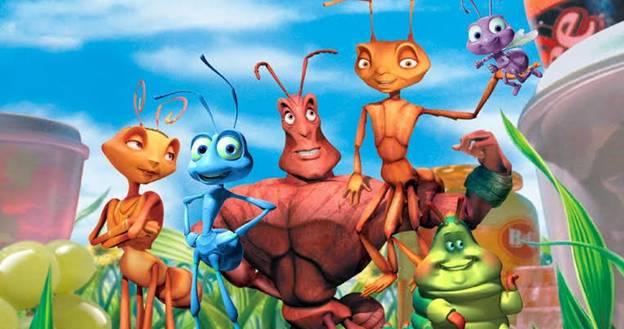 Antz or Hormiguitaz is an adventurous tale directed by Eric Darnell and Tim Johnson. It narrates the tale of Z, an ant who does not feel content with his life at the anthill. He meets Bala, who shares the same motives, and destiny brings them together again to unfold something huge. The movie features a stellar voice cast and is full of appealing animations and good humor.
7. Veneno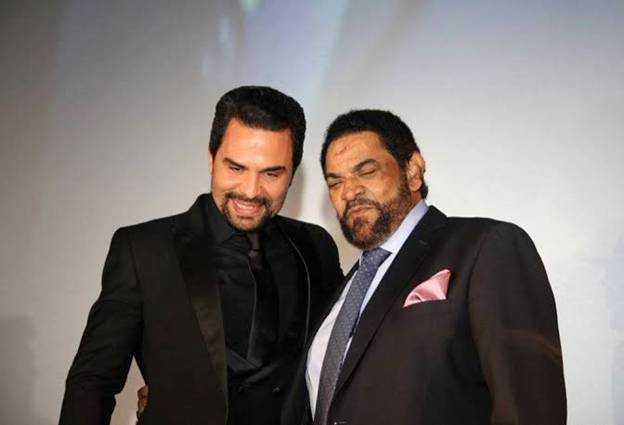 Veneno is a 2018 drama encompassing the genre of sports. It is about the famous Dominican wrestler, Jack Veneno. As he is at the height of his career, he is pitched against his archrival, Relampago Hernandez. The movie stars Manny Perez as Jack Veneno and Pepe Sierra as Hernandez.
8. Veronica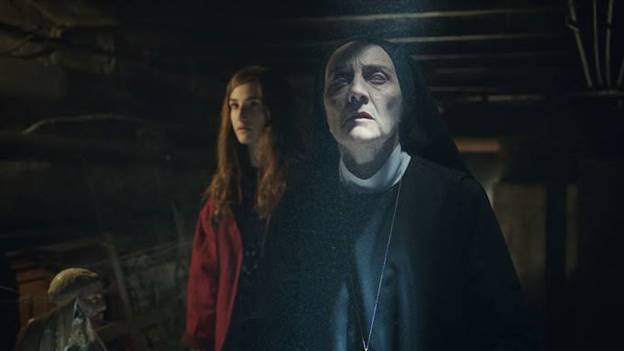 Paco Plaza's horror movie Veronica is an absolute thriller. A teen girl with her friends uses a Ouija board to summon the girl's father's spirit. In between the sessions, she becomes unconscious. The group soon learns that the evil spirits are not residing among them.
9. Marrowbone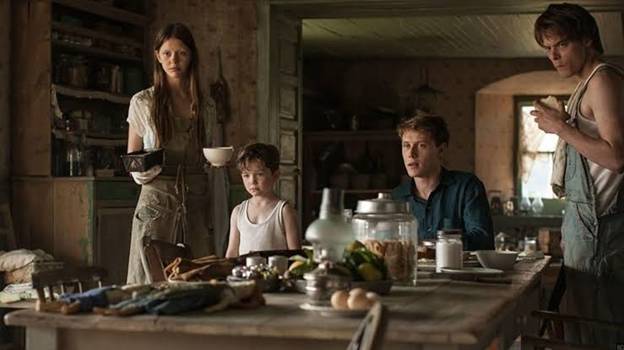 Sergio G. Sánchez's 2017 movie, Marrowbone is a Spanish psychological horror flick. Starring Anya Taylor-Joy, George MacKay, and Charlie Heaton, it is about four siblings who cover up their mother's death to remain together and are now amid a demonic presence.
10. The Ninth Gate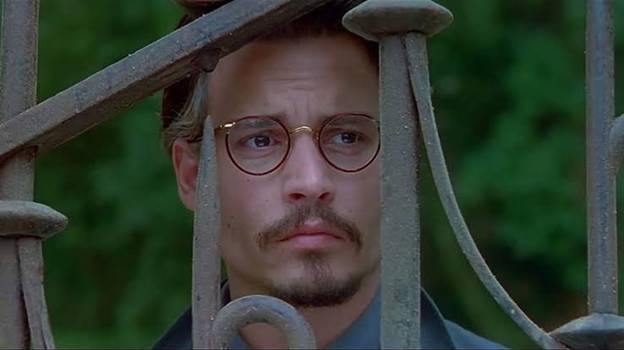 Roman Polanski's The Ninth Gate is a thriller mystery starring Johnny Depp in the lead. Dean Corso, played by Depp, is a rare book dealer. As he gets involved in a search to get hold of the last two copies of a rare book, he is unaware of the paranormal events that the book will give rise to.
11. Colossal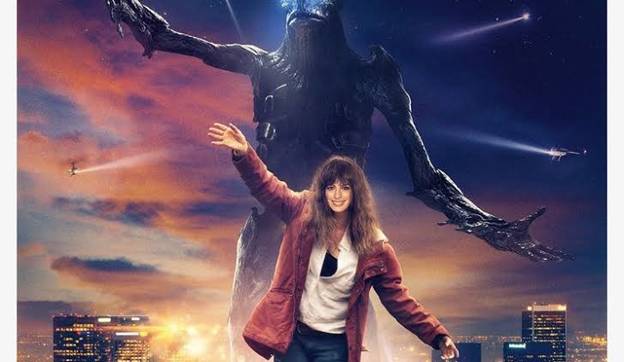 Nacho Vigalando's 2017 movie, Colossal, stars Anne Hathaway in the lead. Gloria has an intuition that she is somehow connected to a giant creature that is destroying Seoul, South Korea. As events run haywire, she embarks on a journey to discover how not existence is posing a colossal conundrum in the world.
12. The Mole Agent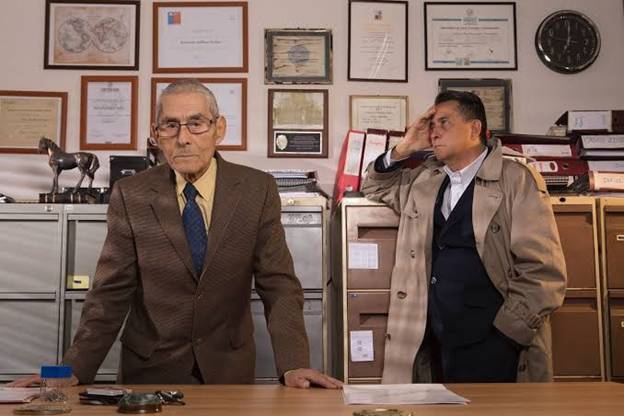 Maite Alberdi's comic documentary, The Mole Agent, released in 2020, explores the realities of growing old. Drama blends into the documentary narrative as a private investigator residing in Chile hires an older man to work as a mole. He is to work at a retirement home to see if he can trace the abuse events that might be taking place out there.
13. The Man Who Killed Don Quixote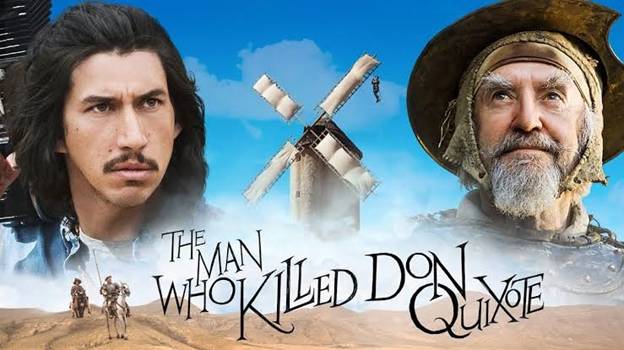 Terry Gilliam's The Man Who Killed Don Quixote is a comic adventure flick. Starring Jonathan Pryce and Adam Driver, you enter into a time-hopping fantasy world and meet the iconic Don Quixote played by Pryce. Quixote is a Spanish cobbler and very much delusional; he thinks that Toby is Sancho Panza. As they journey together, they bring together dreams and reality.
14. Beef 
Beef is a 2020 short drama about a high-school sophomore. Unwilling to relent to the established system, she questions the school system and what they study. While giving a literature exam, she poses a question that stunned everybody. Ingrid Santos directs the movie, and it stars Melisa Peralta, Ruth Gabriel, and Unai Zorraquino in the lead.
15. Ozzy
Directors Alberto Rodriguez and Nacho La Casa put together a comic tale about a lovable dog in Ozzy. It is an animated movie about a dog that finds itself in a dog prison after his family leaves for a vacation. The dog attempts to escape from the prison with his new friends. You can stream it in its original language and not the dubbed one to experience the Spanish language's beauty and charm.
Actors bring in their exulting grace, and the viewers can do nothing but revel in it. The plot is equally engaging; it offers a blend of classic romance, comic adventure, and thrilling horror, depending on the genre. So, take a good look at this list of Spanish-language movies that you can stream on Hulu. Buenos Dias amigos!
16. Pan's Labyrinth (2006)
Pan's Labyrinth is a story of a fairy tale that revolves around Princess Moanna, whose father turns out to be the King of the Underworld. The story goes sideways when the Princess visits the Human world, and the sunlight blinds her and as well as erases her memory along with it.
After this, she becomes a mortal and gradually dies. Her father, the king, believes that her soul will rise up and will eventually return to the underworld. He creates labyrinths which are a source and a form of portal around the world that anticipates her return.
17. Volver (2006)
The Volver is a 2006 Spanish comedy-drama movie that revolves and dives into the story of Raimunda who grew up in Alcanfor de las Infantas, a small village in La Mancha, but now both live in Madrid.
The twists and turns that she faces through her life with her daughter and her sister. A feel-good movie that will also make you simple things can also have really deep meanings in life.
18. A Fantastic Woman (2017)
A young transgender woman named Marina lives in Santiago, Chile, and works as a singer and a waitress, she is in a relationship with an elderly man named Orlando. They decide to move in together and Orlando on her birthday surprises her with two tickets to a famous restaurant.
Everything was going around well until Orlando found himself on the flight staircase and soon died of a brain aneurysm. Life takes a turn for Marina who has to now face life all by herself and pave her way through it.
19. Official Competition (2021)
An aging billionaire businessman who wishes to make a phenomenal and groundbreaking film, so he hires a team with a great cast and crew and a renowned filmmaker named Lola Cuevas.
The cast also includes two extremely famous actors who not only boast about their amazing fame and talent but also their ever-increasing egos. It is a series of hilarious and comedy events that follow in this story making it a true treat and fun to watch.
20. The Skin I Live In (2011)
Robert Ledgard, a plastic surgeon, has successfully bred an artificial skin that he calls "GAL," which he claims to have tested on athlete mice.
Ledgard holds a symposium to discuss his results, but when he reveals that he has also performed illegal transgenic experiments on human subjects, he is barred from continuing his work.
21. The Platform (2019)
Waking up in a concrete cell, Goreng is told by his cellmate, Trimagasi, that they are in "The Pit," a tower-style detention center. Once a day, food arrives on "The Platform," a solid slab of indeterminate material that descends from level 1, pausing for two minutes on every level.
Prisoners are only allowed to eat when the platform comes to a stop on their level. They are exposed to deadly temperatures if they leave the food on the platform, and the lower the level the less food there is. Prisoners are moved to a new level every month.
22. Piggy (2022)
Piggy is a Spanish horror thriller directed as well as written by Carlota Pedera. It shows the story of an overweight teenage girl who lives in a small town.
She decides to visit the local swimming pool and there she is bullied by three bullies in her class. As she somehow manages to run away and save herself from the bullies, she realizes that the bullies themselves have been kidnapped by someone and she is then held responsible for them going missing and later being found dead.
23. Everybody Knows (2018)
The plot follows Spanish-born Laura and her teenage daughter, Irene, and young son, Diego, as they return to their small hometown outside Madrid for their younger sister's wedding. In the town square, Laura runs into Paco, an old friend, while Irene is flirting with a local teenage boy, Felipe.
At the wedding reception where she dances with Felipe, Irene starts to feel ill and goes upstairs for a nap. Later that evening, Laura goes upstairs to check on her daughter, only to find that she is gone.
In the meantime, she receives a text from the kidnappers, telling her that if she doesn't pay a large amount of money, they will kill her.
24. The Body (2012)
Following a night watchman's accident that left him in a coma, Inspector Jaime Peña goes to the morgue to investigate. Security footage shows that the night watchman, known as "Ángel" Torres, ran from his job in the morgue and was hit by a car before he was taken to the hospital.
Peña learns that a woman named "Mayka" Villaverde's body has gone missing. The middle-aged and wealthy businesswoman had been married to a young man and had succumbed to a heart attack after a business trip when her husband, "Alex Ulloa" (or "Alexo" as he was known to his wife) heard the news while he was with his new girlfriend, "Carla" Miller. "Alexa," he says, "Mayka is dead."
25. Champions (2018)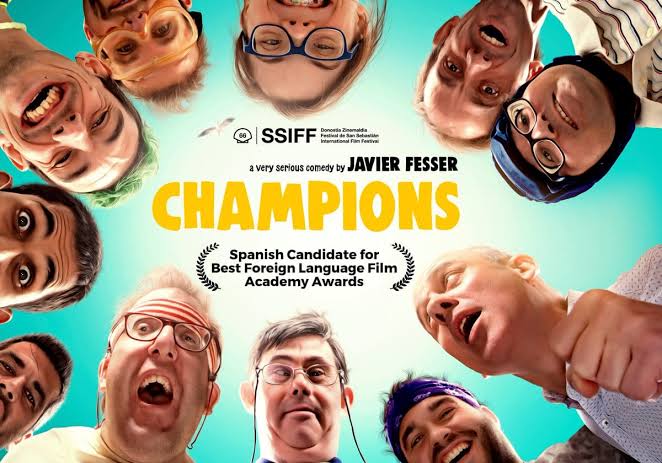 The movie has taken its inspiration from the Aderes team in Valencia which is a team of twelve people that have intellectual disabilities that won various championships between 1999 and 2014. It revolves around the story of Marco Montes who is an assistant coach in the basketball team.
He is arrogant and angered but wishes to make a difference and does so with this team. The movie is a feel-good and makes you think of how to face difficulties and make the most of what you have. 
Read More: The 20 Best Movies on Netflix Switzerland To Watch